People Are Loving Tyler Perry's Powerful Speech At The People's Choice Awards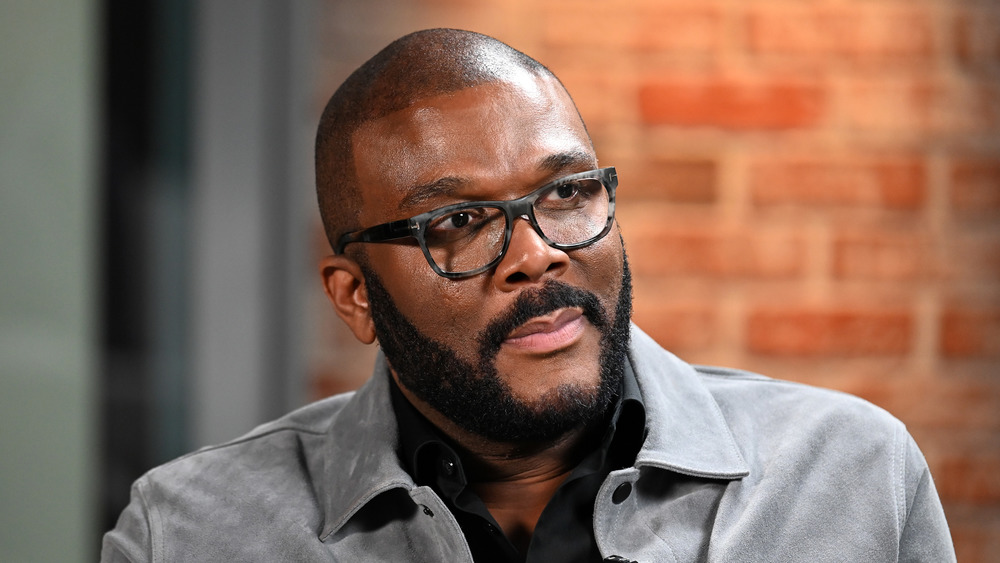 Slaven Vlasic/Getty Images
Tyler Perry was a big winner at the 2020 People's Choice Awards. The actor, director, and all-around mogul was presented with the People's Champion award, a non-competitive award intended to specifically honor Perry. Tiffany Haddish presented the award, citing Perry's decision to keep paying his entire staff throughout the coronavirus shutdown as part of the reason he deserved the award. Haddish also noted that she and Perry shared similar success stories, explaining that they both spent time living out of their cars while trying to make it big.
Perry himself took the stage shortly after, delivering a rousing speech that immediately lit up Twitter. Perry shared a story of hiring a man to dig a well on his property, using the experience as a metaphor to encourage people not to give up on your dreams. "If you just keep digging... you may be four inches away from every gift and blessing you ever wanted in your life," Perry explained. "Make sure people meet you at your worth." Perry's speech was a big hit not just with the award show's Zoom audience, but with people watching at home. In fact, the moment was quickly held up as a show highlight.
Tyler Perry's speech hit home for many on Twitter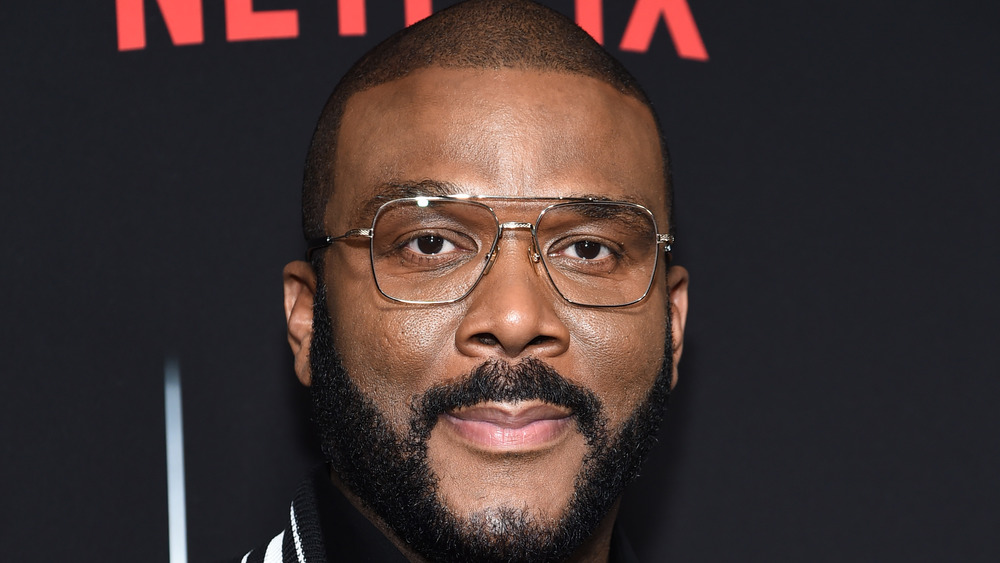 Jamie Mccarthy/Getty Images
As Tyler Perry spoke at the People's Choice Awards, people at home took to the internet to show their approval and praise for his message. One user quoted his "Make people meet you at your worth" line, calling it "the reminder we all needed." Another user praised Perry's desire to uplift others along with himself, writing, "Say what you want about @tylerperry..but the man is walking in his purpose and it shows. Not to mention, he's helping thousands of people along the way. You have to give respect where respect is due."
Other people took it a step further, with one tweeter opining, "Tyler Perry has to run for president one day." Another had a similar reaction, saying, "I can't even put into words how I truly admire and respect this man." One fan called Perry "one of the greatest humans on this earth." Watching the reactions pour onto Twitter, it was clear that Perry had earned his title as People's Champion.