The Untold Truth Of Liza Morales
Liza Morales appeared on the reality TV show Starter Wives Confidential. However, she's also Lamar Odom's ex and the mom to his daughter, Destiny, and son, Lamar Jr. Their third child, Jayden, passed away at six months old in 2006 from sudden infant death syndrome, according to Hollywood Life. The family faced another heart-wrenching situation in 2015, when Odom was "hospitalized after he was found unconscious in a Nevada Brothel due to a drug overdose," per the outlet. While he was in a coma, Morales visited him in the hospital with their children.
It's pretty clear that Morales is a dedicated mother. In fact, take a look at her Instagram account and you'll see the majority of what's there are photos of her kids. For instance, on Aug. 6, 2020, she shared a pic of her daughter, writing, "Happy Birthday to my first Born, my Destiny... Mama loves you!" She also posted a photo of Lamar Jr. on Sept. 28, 2020, along with the caption, "Happy National Son Day... You are strong, humble and kind... You will be the one that breaks the cycle. So proud of you." She also posted about Jayden to mark his birthday on Dec. 15, 2016, writing, "Our hearts ache because we miss you. But our separation is temporary son, the family will see you on the other side."
While Morales is obviously all about her family, there are a few other things that you might not know about her, including something other people might have chosen to keep private.
Liza Morales and Lamar Odom were 'childhood sweethearts'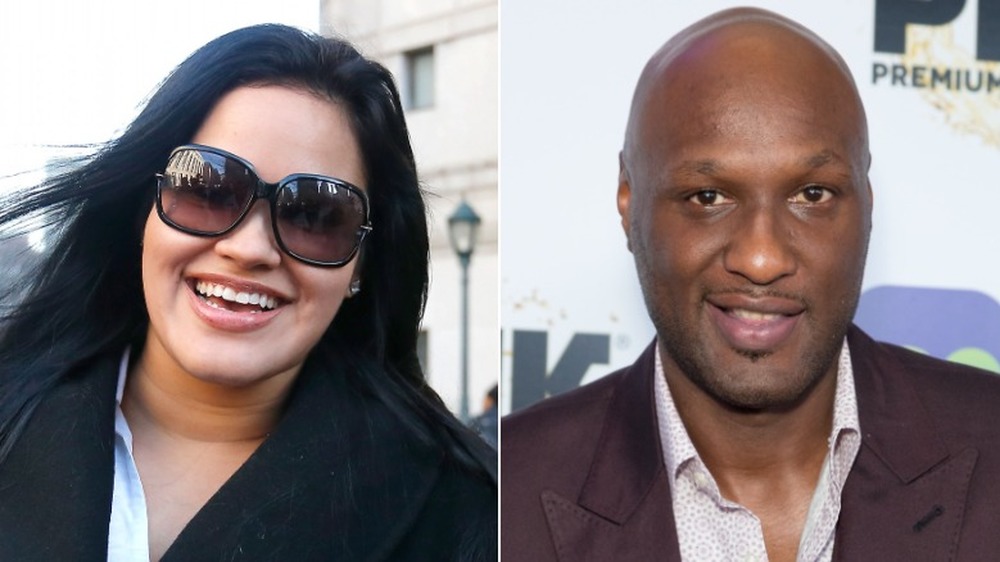 Jemal Countess, Greg Doherty/Getty Images
While Liza Morales and Lamar Odom share children these days, their history together goes back to when they were practically kids themselves. "I've known him since I was 14, was with him since we was 16. We were childhood sweethearts!" she said on Starter Wives Confidential in 2013 (via Radar Online). Indeed, TVOvermind noted that Morales and Odom "were both students in Queens, New York when they first" met, and per Hollywood Life, "they soon began dating, and were together for 12 years."
Since Morales was so young when she got together with the Dancing With the Stars alum, it might not be surprising to find out she had been a virgin before they started dating. However, what might be a little more unexpected is that she revealed she hadn't been physical with anyone since she and Odom split. She claimed on Starter Wives, "It will be four years since I've had sex."
If you take a moment to think about the fact that Morales hadn't had sex before or after Odom, you'll realize something else about her personal life. He happens to be the only man she's ever been with — or at least at the time of that 2013 clip. Monica Joseph-Taylor, who was formerly married to Aston "Funkmaster Flex" Taylor, responded to the revelation, saying, "I knew she hadn't been with anyone AFTER Lamar, but I didn't know she hadn't been with anyone BEFORE Lamar!" We're sure a lot of people didn't know that!