What Chase Stokes Was Doing Before He Got Famous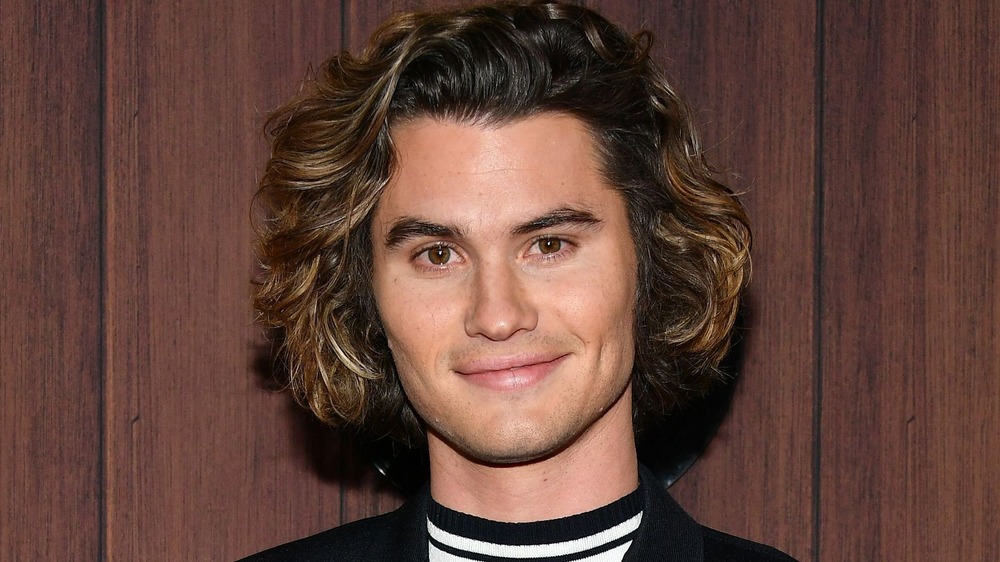 Amy Sussman/Getty Images
Chase Stokes has become one of Netflix's biggest heartthrobs following his breakout role in the teen drama Outer Banks. In it, he plays Pogue ringleader John B., a teenager who's on a mission to solve the mystery behind his father's disappearance. He and his friends ultimately discover there's more to the story after realizing there's a legendary treasure at stake. 
The show was picked up for a second season in July 2020 and officially began filming new episodes in South Carolina in late August 2020, per the Charleston Regional Business Journal. Stokes is slated to reprise his role alongside on-screen love interest and real-life girlfriend Madelyn Cline. As of this writing, the second season is expected sometime in 2021.
Stokes' role as John B. undoubtedly launched his acting career, but did you know that he played a character named Reed on the first season of Stranger Things? You may have missed him since Stokes' screen time clocks in at about two seconds and he basically just shouted at Nancy Wheeler before driving away in a sports car. Keep scrolling to find out about the actor's pre-fame jobs, including one that Outer Banks fans could likely see John B. doing as well.
Chase Stokes' pre-fame gig prepared him for his 'Outer Banks' role
Chase Stokes was born and raised in Maryland before moving to Florida where he attended high school and college, per Popbuzz. In Florida, he worked as a lifeguard at Tuscawilla Country Club from 2007 to 2010, according to his LinkedIn page, and became an Abercrombie & Fitch model in 2009. The actor also worked as a sales manager at Anytime Fitness for two years before nabbing the role of John B. on Outer Banks in 2020.
As it turns out, Stokes credits his work as a lifeguard, his love for water, and his life in Florida in helping him prepare for the role. "I grew up on the water, so I knew how to surf and knew how to drive boats," he told People in April 2020. "Learning to scuba dive, that was something I learned in a weekend in order to get the shots done. It was incredible."
Interestingly enough, Stokes considered passing up the opportunity to star on Outer Banks because he initially thought the Netflix series was a Goonies reboot. "The description said 'Four friends on a treasure hunt,' and I thought, 'I don't want to be a part of ruining The Goonies,'" he explained. Ultimately, the casting director urged him to read the script more carefully. He did and the rest is history.