The Untold Truth Of Chase Stokes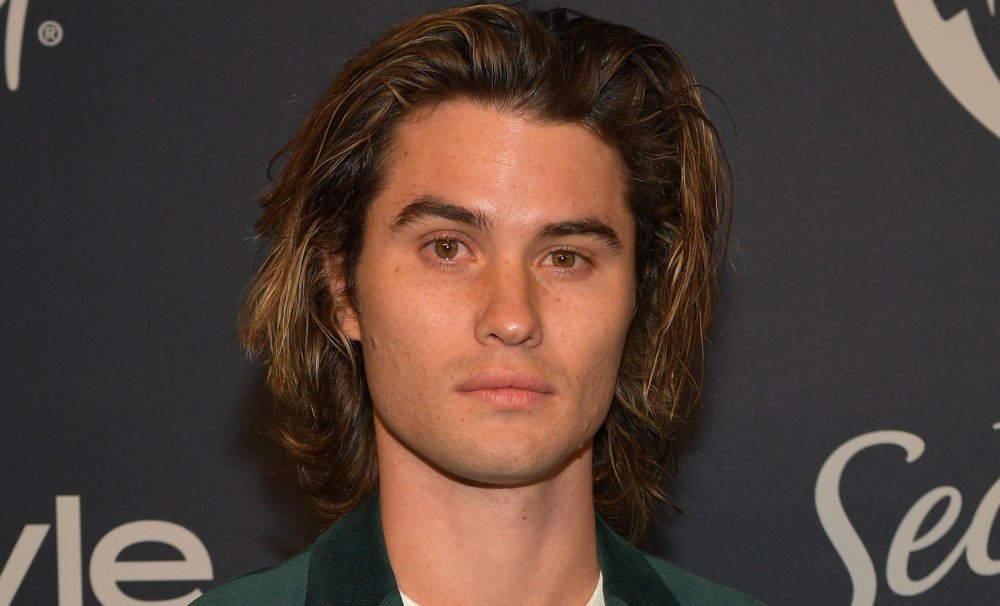 Matt Winkelmeyer/Getty Images
Chase Stokes, a breakout star from Netflix's series Outer Banks, is making waves — and not the kind you find hitting the shores of North Carolina's infamous barrier islands. In May 2020, the actor issued a bizarre apology to fans after it was discovered that he had allegedly posted insensitive material on his social media in the past.
According to People, the now-deleted posts included tweets that negatively referred to members of the LGBTQ community, contained racist content and referenced disabled people. The publication quoted a specific tweet — which has also apparently been wiped from Stokes' timeline — that contained both ageist sentiments and derogatory language: "Just because you're old, doesn't give you the right to drive like a r****d."
Though the tweets and other social media material have since been removed, the apology Stokes made to followers after doing so has since stoked (yes, pun intended) the controversy in a way that is, to put it simply, befuddling.
Chase Stokes' apology didn't help him all that much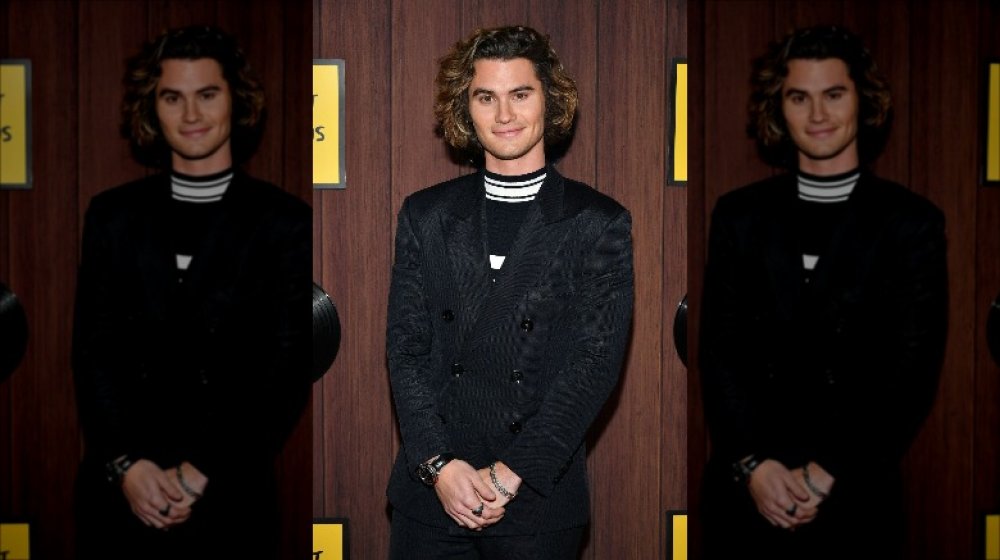 Amy Sussman/Getty Images
While Chase Stokes' is a new face in the entertainment industry — as of this writing, his only other major credit is a one-episode appearance in Stranger Things – it's only taken a few months since the April 2020 premiere of Outer Banks for the actor to cause a stir. After the Stokes' controversial tweets resurfaced, his apology — which has also since been deleted — did nothing to assuage the controversy.
In the initial apology Stokes tweeted, while the actor admitted to posting "insensitive tweets" in the past, he also seemed to blame his prior remarks on having his Facebook hacked a number of times. He also referred to a random picture, which he claimed was "not of [him] or anybody [he] knew," without any sort of context.
chase stokes deactivating after his halfhearted apology💭 pic.twitter.com/xFMF71hwzs

— shejy ᵇˡᵐ⁺ᵃᶜᵃᵇJADE DAY (@tylerslullaby) May 19, 2020
He continued: "This does not excuse my words, nor am I excusing myself," adding that he is "continuing to do the right thing by being respectful in today's climate." Stokes concluded by writing, "I will continue to work towards using my platform in the same capacity I have been and doing/bringing light to the world."
Since reinstating his social media — his Twitter account, in particular — Stokes has inundated his newsfeed with posts related to the Black Lives Matter protests, sharing links to aid those who have been victims of police brutality, positing questions about issues like police unions, and calling other users with large platforms to post about the current political climate.
Chase Stokes is just one of a handful of celebs to be hit with accusations
Amy Sussman/Getty Images
News of Chase Stokes' insensitive social media posts — whether they were the product of one or multiple hackers, or simply authored by an actor with prejudicial views — is one example out of of a number of celebrities who are being called out for past bad behavior.
In June 2020, Lea Michele came under fire for her behavior during her time on the musical television show Glee after her former co-star, Samantha Marie Ware, took to Twitter to call out Michele for allegedly tormenting her on set and utilizing microaggressions with racist undertones to do so, as well as general bullying. Other Glee co-stars, including main cast member Heather Morris, seemed to corroborate Ware's accusations.
This recent spate of scrutiny over racist, anti-LGBTQ, and insensitive takes on social issues coming from celebrities has increased during the wave of protests sparked by the murder of George Floyd, who was detained by four Minneapolis police officers for allegedly trying to use a counterfeit $20 bill. 
Though footage of Floyd showed him complying peacefully with their demands, one of those officers, Derek Chauvin, has been charged with third-degree murder, second-degree murder, and second-degree manslaughter after kneeling on Floyd's neck for almost nine minutes (via CNN), ultimately killing him.