The Truth About Emma Corrin And Harry Styles' Relationship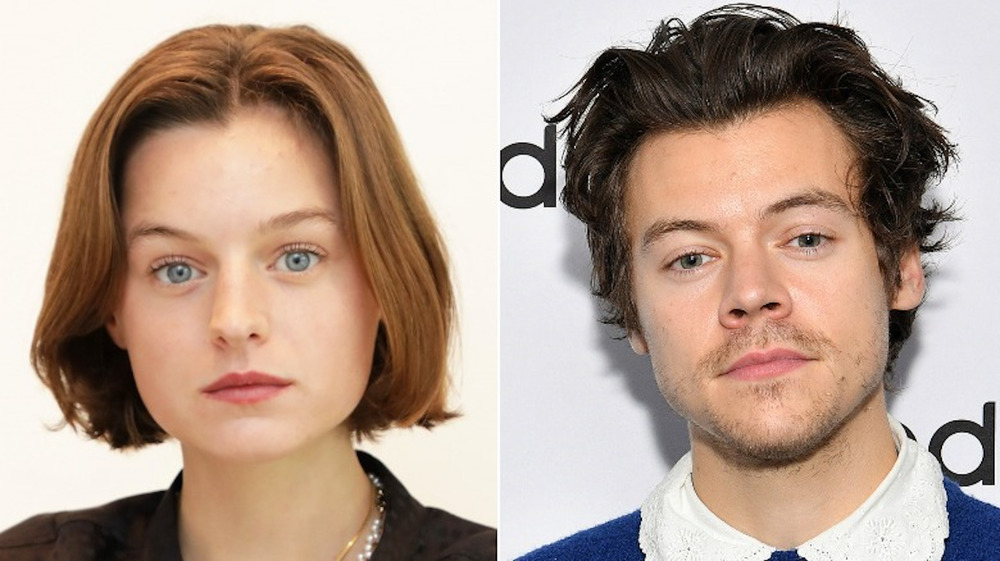 Is The Crown newcomer Emma Corrin sweet on "Watermelon Sugar" singer Harry Styles? According to CNN, Season 4 of the hugely popular Netflix drama series arrived on Nov. 15, 2020. So it's safe to say Netflix users are tuning in, or even hopping over to Britain from France (where Emily in Paris has already been renewed for Season 2) to catch up with the royal family. 
Emma Corrin is in good company as she makes her extremely highly anticipated debut as Diana, Princess of Wales. Along with Princess Diana, Season 4 will be following Queen Elizabeth II (Elizabeth Colman) from the late 1970s to 1990 as she contends with the first female Prime Minister, Margaret Thatcher (Gillian Anderson). It's Corrin's first major starring role, per Bustle, so not a lot known about her. However, the actor has reportedly been linked another member of British royalty, symbolically speaking: Harry Styles. A source told The Sun that she and the One Direction alum "share the same stylist ... as well as having mutual friends." They added, "They're both private people so no one seems to realize they are actually mates." 
But as far as being romantic? That's a nay. Apparently, there is "nothing romantic" between the pair, the source added. But as Corrin prepares for massive stardom in the hugely iconic role, "...it's nice to have pals like Harry who know how to deal with fame." Scroll down to see the reason why Emma Corrin has publicly stated she's happy being single.
Emma Corrin is happy being single at the moment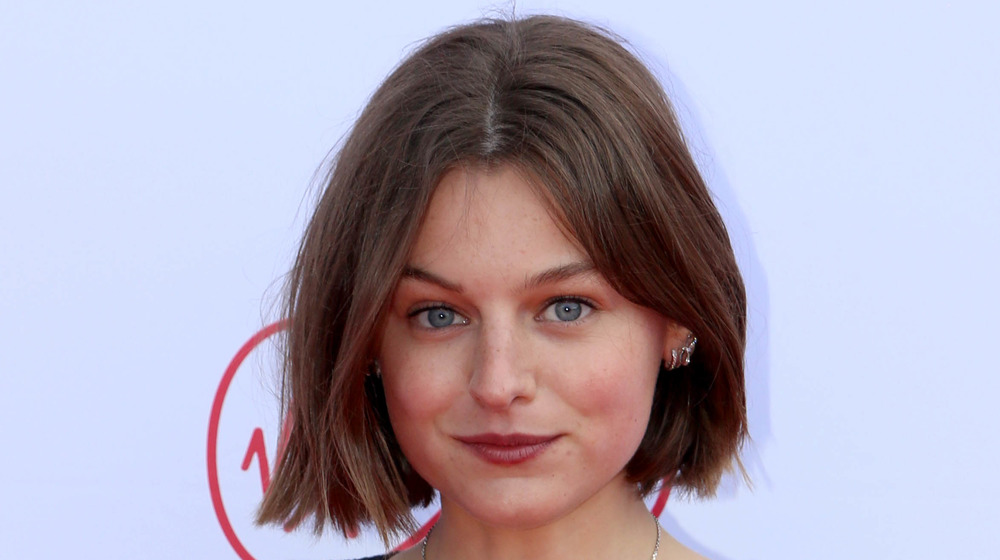 Dave J Hogan/Getty Images
So why is The Crown's Emma Corrin currently happy staying single? The actress told The Telegraph in October 2020, "I'd rather navigate this on my own. It's nicer to feel like I'm taking care of me." The outlet added that as the world prepares to meet the fictionalized Lady Diana, the buzz has been "feverish." So it makes sense Corrin would want someone like Harry Styles in her corner. 
Corrin also told the outlet she lives with four college friends instead of alone or with a significant other. "It's nice to come back to people who really know you. It helps to balance out some of the silliness that comes with this job, like having your face on the cover of a magazine." Apparently, Corrin will be appearing in Princess Diana's iconic wedding dress and more. 
Another commonality between Emma Corrin and Harry Styles? Co-star Josh O'Connor likened the process of the pair being cast as Princess Diana and Prince Charles to ... the X-Factor.  "It was a very long process, it took about a year I think, actually. It was kind of quite stressful ... Josh [O'Connor] was actually there when I got offered the role, so he compares it to X Factor, which is probably quite accurate," Corrin told Radio Times. Ha! Jokes aside, Emma Corrin, as well as Josh O'Connor, may be in for a sudden rise in fame not so different from Styles'.