The Reason Giuliana Rancic Can't Stand Ariana Grande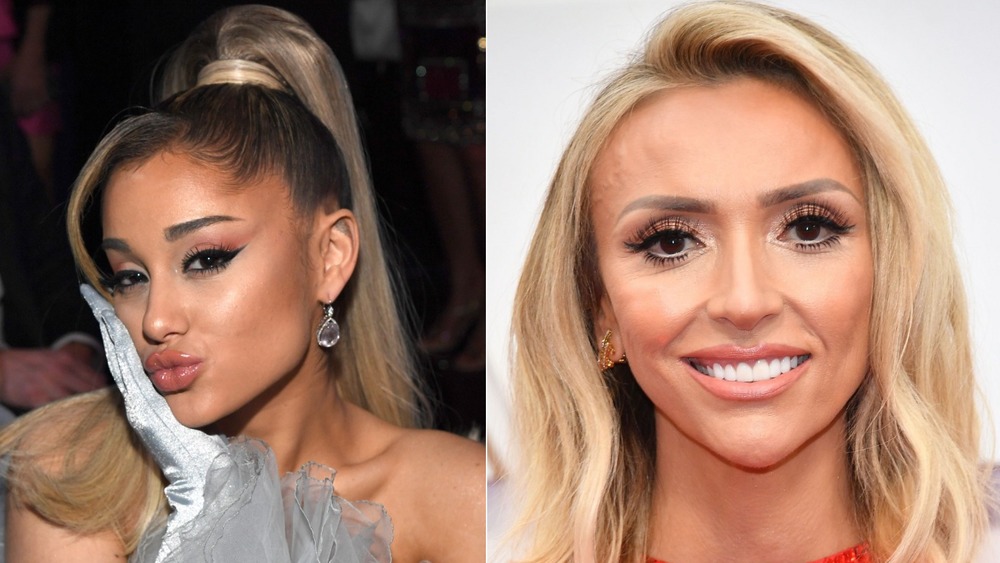 Kevin Mazur, Amy Sussman/Getty Images
Singer Ariana Grande might be an international superstar now, beloved by millions of fans, but that doesn't mean she hasn't rubbed some people the wrong way. In fact, the former Nickelodeon actress had a few rumored beefs during her come-up, from her former Victorious co-star Victoria Justice, to her former Sam & Cat co-star Jennette McCurdy, to even a brief Twitter feud with legendary actress Bette Midler. And of course, we can't forget the fall-out from the Pete Davidson breakup, which, he told Us Weekly, "made [him] see how ugly people can get." It seems like Grande may really be a "Dangerous Woman."
But perhaps the most surprising person who can't stand the Thank You, Next singer is E! personality Giuliana Rancic. The former E! News host and red carpet correspondent for almost every award show has interviewed countless celebrities since joining the network in 2002. And throughout her long career, Rancic has had some feuds of her own, but still remains pretty popular in Hollywood.
One of those feuds was with Grande after Rancic said on E! in 2014 (via Daily Mail) that "she does have a little bit of a diva thing going on." Rancic believed that, at that point in her career, the singer had not earned the right to have that attitude.
Giuliana Rancic thought Ariana Grande was too much of a newcomer to be a diva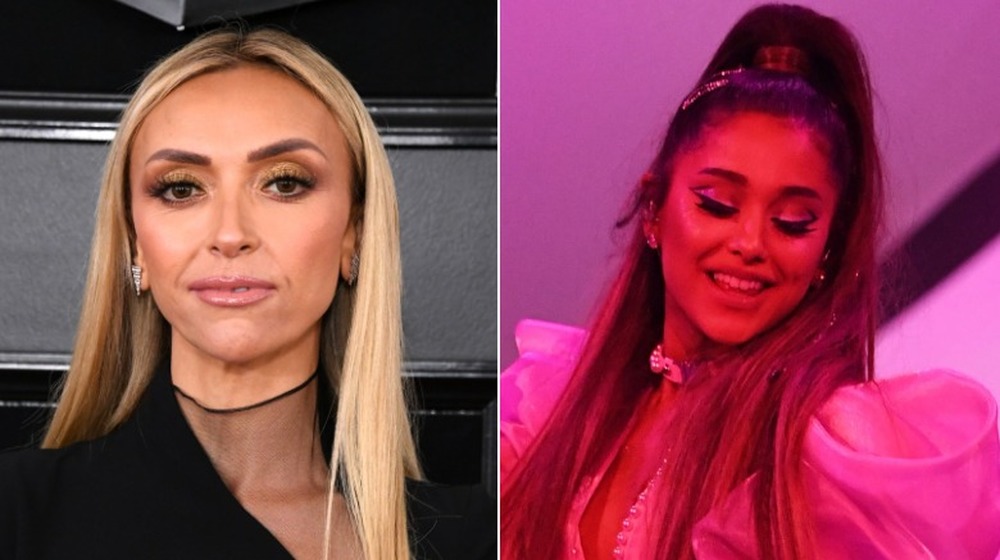 Jon Kopaloff, Kevin Mazur/Getty Images
Giuliana Rancic opened up about how she isn't exactly an Ariana Grande fan after an interview with the Scream Queens star, in which there was an issue regarding who got to showcase their "good side," which happened to be the left side of the camera for both ladies. 
In 2014, Rancic told the story on E!, recalling (via Daily Mail), "Little Ariana comes over, I feel like 'bing', elbow in my side, I'm like, 'What's going on?' and they push me to the other side." Moving to the other side was not okay for Rancic, who said, "I had to fight 13 years to get this side to the camera, it's my good side."
While that argument makes them BOTH kind of sound like divas, Rancic claimed it would've been different if Grande were a bigger star at the time. "I felt like a little bit of a, you know it was like 'you either get on the other side or we don't do an interview,' and I just felt like it's one thing if it's Mariah [Carey], you know, I'll get on any side, I'll bend down, I'll climb a ladder, whatever it takes to get Mariah to do an interview." She added that Grande needed to "earn her stripes."
The Sweetener singer never responded to the claims. But these days, Grande is no longer a newcomer and reached that Mariah level of fame, perhaps finally earning her "good side" in Rancic's eyes.