The Truth About Tyler Perry And Spike Lee's Feud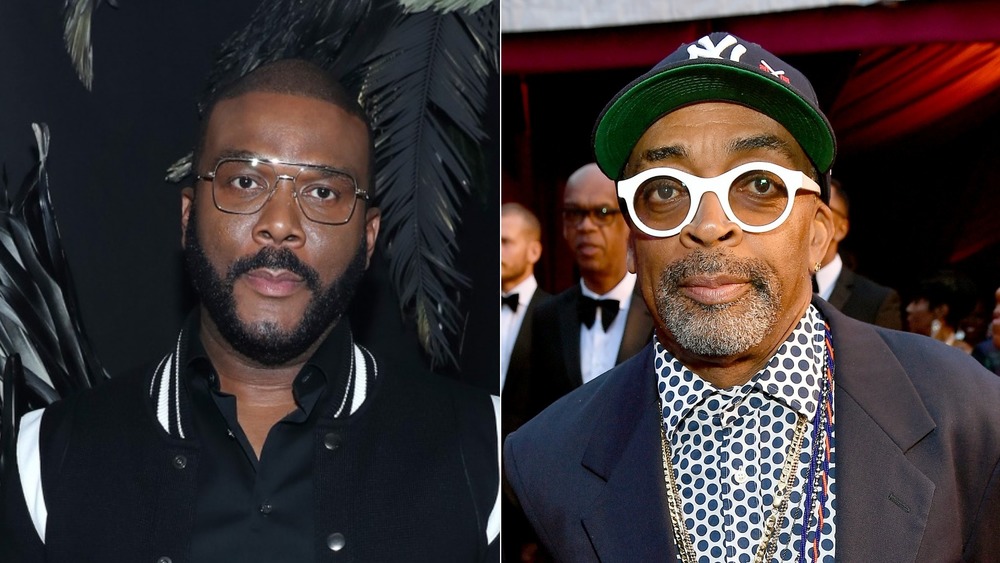 Bennett Raglin, Paras Griffin/Getty Images
Despite the similarities in their career paths, film directors Spike Lee and Tyler Perry haven't always been the best of friends. The two are both well-respected in their fields and have released a number of praiseworthy films highlighting Black culture. So many fans were taken aback by their feud that lasted an entire decade.
The rift started in 2009, when notably outspoken Lee criticized Tyler Perry's films and shows for being a representation of "coonery and buffoonery" within the Black community. While speaking with Black Enterprise, the Malcolm X director associated Perry with artists who showcase stereotypical images on "the idiot box." While Lee acknowledged that the Diary of a Mad Black Woman creator "has a huge audience" and is "smart," he critiqued Perry for making content he knew would receive high ratings despite the image it portrays of African Americans. The She's Gotta Have It director acknowledged how the work he does might not perform so well at the box office, but he takes pride in those projects for being films that "give love to us." Here's what Perry had to say in response — and where their feud stands now.
Have Tyler Perry and Spike Lee finally made up?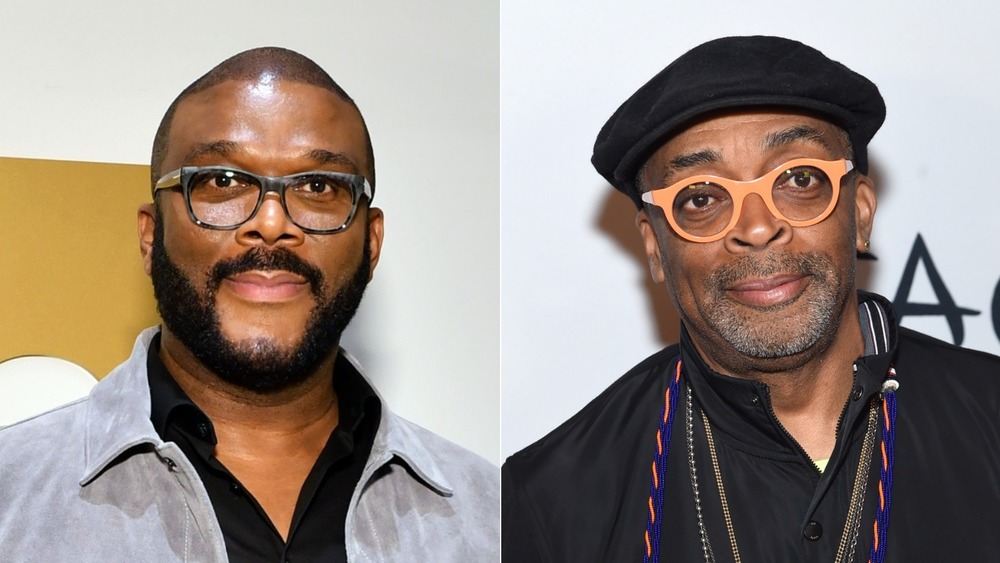 Slaven Vlasic, Jamie Mccarthy/Getty Images
In 2009, Tyler Perry appeared on 60 Minutes and responded to a question about his thoughts on Spike Lee's public criticism of his work. "I'm so sick of hearing about damn Spike Lee," he replied. "Spike can go straight to hell! You can print that. I am sick of him talking about me, I am sick of him saying, 'This is a coon; this is a buffoon,'" he declared. "He talked about Whoopi, he talked about Oprah, he talked about me, he talked about Clint Eastwood. Spike needs to shut the hell up!" 
Fortunately, the two award-winning directors were able to put aside their differences and make peace. While speaking with TMZ in October 2019, Perry confirmed that their feud had been squashed years prior. "Spike called me a few years ago and he came to my house. We sat down and had a great conversation," he said, while adding how much of "a huge moment" it was for the two Black directors to come together for their culture. To further prove their comradery, the Meet the Browns creator named one of his sound stages after Lee at his Tyler Perry Studios in Atlanta, Ga. The 2019 grand opening of the studio was a star-studded event attended by Beyoncé, Oprah Winfrey, Samuel L. Jackson, and many other renowned Black artists.