How This Mighty Ducks Star Is Turning His Life Around After Meth Arrest
Actor Shaun Weiss is turning his life around following some tumultuous run-ins with the law and a hard-fought battle with drug addiction. Known for his role as Greg Goldberg in the cult-classic Mighty Ducks trilogy, Weiss' witty charm and sarcastic clap backs made him a familiar face in the '90s, but by 2017, the Heavyweights star was involved in a series of drug-related arrests with mugshots that went viral, in part, because of how much the actor's appearance had changed. Weiss' issues with substance abuse became evident after he was arrested for suspected possession of meth in August 2017, just days after he was released from jail for petty theft, per Page Six. One year later, Weiss entered rehab following an arrest for public intoxication, reported Page Six. 
Unfortunately, in January 2020, Weiss was arrested again after reportedly breaking into a man's garage while allegedly under the influence of methamphetamine, reported People. At the time, Weiss' close friend, Drew Gallagher, advocated for the former child star. "There's not a blameless Shaun Weiss here, he is definitely to blame for a lot of stupid s**t he does," Gallagher told the magazine. "But if you were to spend any time with him you would have a drastically more compassionate understanding of what he was about."
Let's take a closer look at how this Mighty Ducks star is turning his life around today.
Shaun Weiss is turning his life around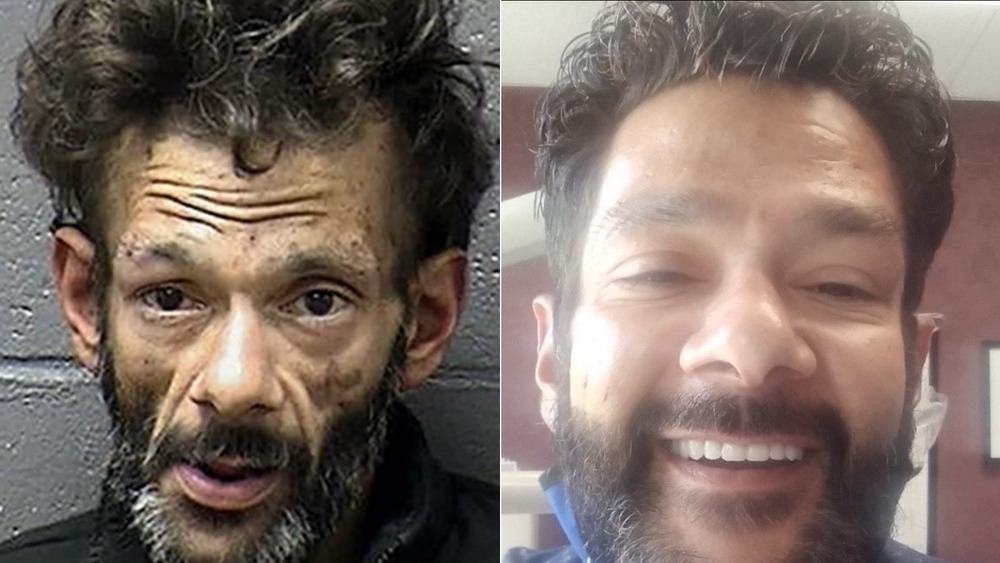 Marysville Police Department/GoFundMe
As Shaun Weiss battled with his addiction in January 2020, his friend Drew Gallagher explained that the Mighty Ducks star's issue wasn't just substance abuse. "He's sick, he's mentally ill," Gallagher told People. "He's just sick and everybody gives up on him." 
Gallagher remained by his friend's side and launched a GoFundMe to raise money to help Weiss receive treatment. The page garnered more than $15,000 from supporters and helped Weiss take a turn for the better. "(It's) allowed Shaun to use the gofundme funds to pay rent at his sober-living as well as buy some groceries," Gallagher wrote in an update to the GoFundMe's page. "He's even got an inexpensive laptop so he can access the internet. Still a long road ahead but growing each week!"
By September 2020, the former child star was 230 days sober and had a brand new set of teeth, Today reports. "Weiss went for his first appointment of many (will be almost a year-long process) and had a handful of teeth removed today," a July 2020 update on the GoFundMe read. "Most were badly infected and have been causing him serious pain. We are still working on raising funds for his current treatment center and food but this dental miracle will change his life drastically and we are thankful AF."
By November 2020, the GoFundMe had raised more than $16,000. Proof that "Ducks Fly Together!"
If you or someone you know is struggling with substance abuse and mental health, please contact SAMHSA's 24-hour National Helpline at 1-800-662-HELP (4357).