Here's How Tracey Bloom Really Feels About Brielle And Ariana Biermann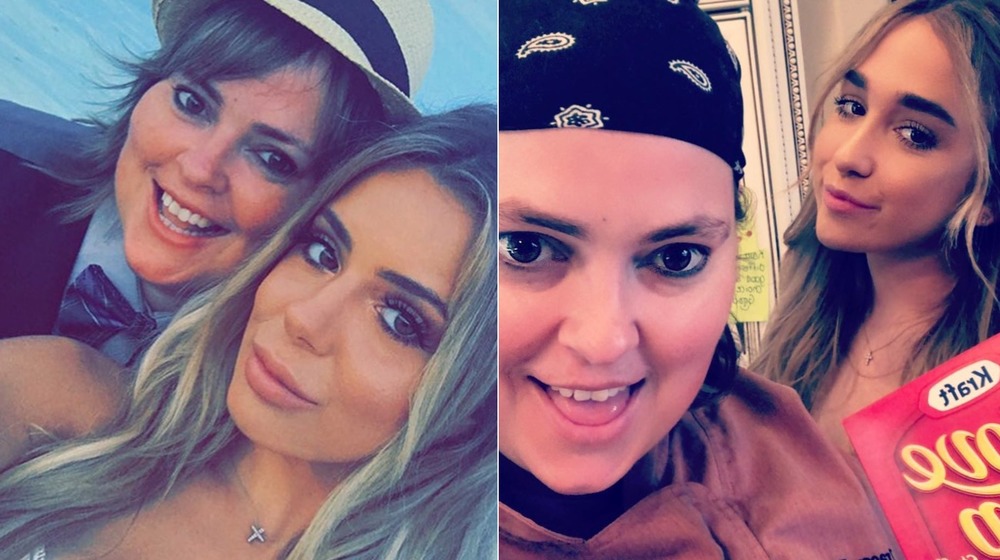 Tracey Bloom/Instagram (2)
Longtime chef to the Biermanns, Tracey Bloom, is more like family to Bravo star Kim Zolciak-Biermann's brood. Although the Don't Be Tardy co-stars balance a boss and employee relationship, Tracey loves Kim's kids as if they were her own.
Poking fun of their unique circumstance, Tracey took to Instagram on Oct. 16, 2020 to wish Brielle Biermann a happy Boss' Day. After calling Brielle her "one true love," the chef wrote, "Thanks for eating your way to my heart. From ordering extra sides of #onionrings or second lunches to planning every holiday meal with me. You are such an involved boss. #bestbossever #lovemyboss." Of course, Brielle couldn't help but reciprocate the love, commenting, "I will always love you ... [our] cheeseburger, Bolognese, onion rings, empanadas & all."
Tracey and Brielle are so close that Tracey thanks the young entrepreneur for encouraging her to become a parent to son Kannon, whom she welcomed in March 2019, shortly after his first birthday, per The Daily Dish. "One of the reasons I decided to become a mother was because of Brielle," the cook told BravoTV.com. "Brielle used to always say, 'You'd be a great mom.' And then when the opportunity arose to become a mom, I was like thumbs up." Keep scrolling for more details about Tracey's relationship with the Biermann girls.
Tracey Bloom has a special bond with Ariana Biermann
In addition to Tracey Bloom's close bond with Kim Zolciak-Biermann's oldest daughter, Brielle Biermann, she also shares an equally close relationship with the second-eldest kid in the family. On Oct. 17, 2020, Tracey posted a heartfelt message for Ariana Biermann's birthday along with an adorable video of the two dancing. "HAPPY BIRTHDAY @arianabiermann you're already an adult so what do I say," Tracey wrote on Instagram. She went on to joke about dancing to songs "without wondering 'is this song appropriate,'" before writing, "I love you. Hope you have the best day ever." And just when you thought the caption couldn't tug at the heartstrings more, Tracey added, "I love our quiet talks and loud dances when nobody is around. You are amazing. Happy birthday."
Ariana was clearly touched by Tracey's message, commenting, "Why am I just now seeing this. I love you so much bloom come dance with me." Just like daughters Ariana and Brielle, Kim Zolciak-Biermann often shows love to her longtime employee. "BEST Chef/Friend/Gambling buddy/Counselor/Babysitter/etc anyone could ask for!" Kim posted on Instagram on Tracey's birthday in 2019. "Always happy Always positive!! We LOVE you so much and are so grateful for you and all the blessing you brought to our lives!! THANK YOU for being you!! CHEERS to a million more! #DoubleDiamonds #BestYearYet #Jackpot." Clearly, Tracey is an honorary member of the family despite also being on their payroll.