The Truth About Cole Sprouse's Rumored Girlfriend Reina Silva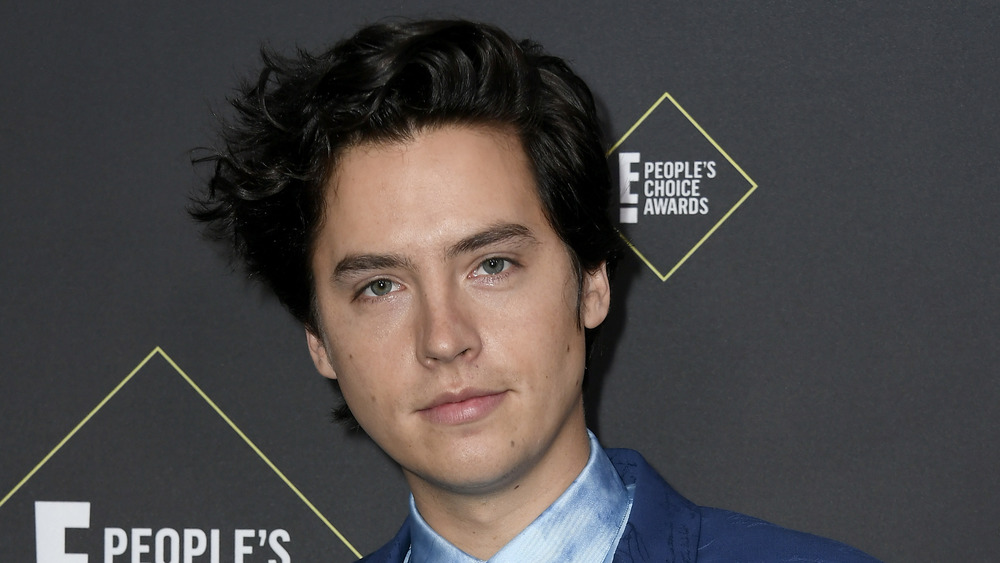 Frazer Harrison/Getty Images
Riverdale star Cole Sprouse may have a new woman in his life following his split from co-star Lili Reinhart. The pair, who play fan-favorite couple Betty Cooper and Jughead Jones on the hit CW series, announced their split in August 2020.  "Lili and I initially separated in January of this year, deciding to more permanently split in March. What an incredible experience I had, I'll always feel lucky and cherish that I had the chance to fall in love," the actor wrote on Instagram. "I wish her nothing but the utmost love and happiness moving forward. All I'll say about it, anything else you hear doesn't matter."
Now, it seems like he may be back in the dating game after being spotted with Canadian model Reina Silva in October 2020. The two were photographed sharing some PDA in Vancouver, Canada, where Sprouse is currently filming new episodes of Riverdale. Though neither of them have confirmed (or denied) the status of their relationship, the pics of them look very cozy. In fact, in one of them, he even gives her a sweet kiss on the cheek.
So who exactly is Sprouse's rumored new girlfriend? Keep scrolling to get all the details.
Reina Silva modeled for Cole Sprouse in 2019
Cole Sprouse's rumored new girlfriend Reina Silva is a professional model from Vancouver, Canada, who boasts over 100k followers on Instagram. She was born on October 22, 1998 and is part Portuguese, Russian, German, and Canadian, per her YouTube Q&A video. According to Life&Style, she met the Riverdale star after modeling for him in October 2020. Sprouse snapped photos of Silva in Fraser Valley that show her dressed as a milkmaid near a farmhouse. She documented the whole experience via Instagram, which included videos of her and Sprouse flying in a helicopter.
Silva's photoshoot with Sprouse was just one of many gigs she's landed over the course of her modeling career, which has included trips overseas to China and Australia. In her YouTube video, she opened up about the pressures of being a model and some of the misconceptions about the job. She explained that many believe all models are confident, but that's not the truth. "You're constantly being compared to other girls, all these expectations," she said before revealing she overcame an eating disorder over the past year. "It really does play a big part on your self-esteem and your self-confidence."
Reina Silva struggled with an eating disorder
During a candid YouTube Q&A video, Reina Silva opened up about overcoming an eating disorder after becoming a model. Silva explained that before going into modeling, she had no idea what she was getting herself into. "I was just a kid. I had so much confidence and I was always so happy. Ever since I got into it, it just went downhill from here," Silva said, adding that the industry has "definitely" affected her self-confidence. "I honestly struggled this past year," Silva said. 
"I'm finally better now. Everything's okay," she confirmed, but, "I just felt so tired all the time, just not myself," she said. Silva revealed that her family and friends' support helped her overcome it and that she's now comfortable talking about this difficult time in her life. "If people around you are telling you that there's something not right and that you need to make a change to better yourself, just trust them," the model said. "I know it's not going to be easy at the beginning, but trust them because they just want what's best for you."
These days, it seems Silva has turned a new page, focusing on staying healthy and maybe dating a former Disney Channel star.
If you or someone you know is struggling with an eating disorder, please contact the National Eating Disorder Association's Helpline at 1-800-931-2237 or chat with one of their helpline volunteers on NEDA's website.