Why Lily Collins And Jamie Campbell Bower Couldn't Make It Work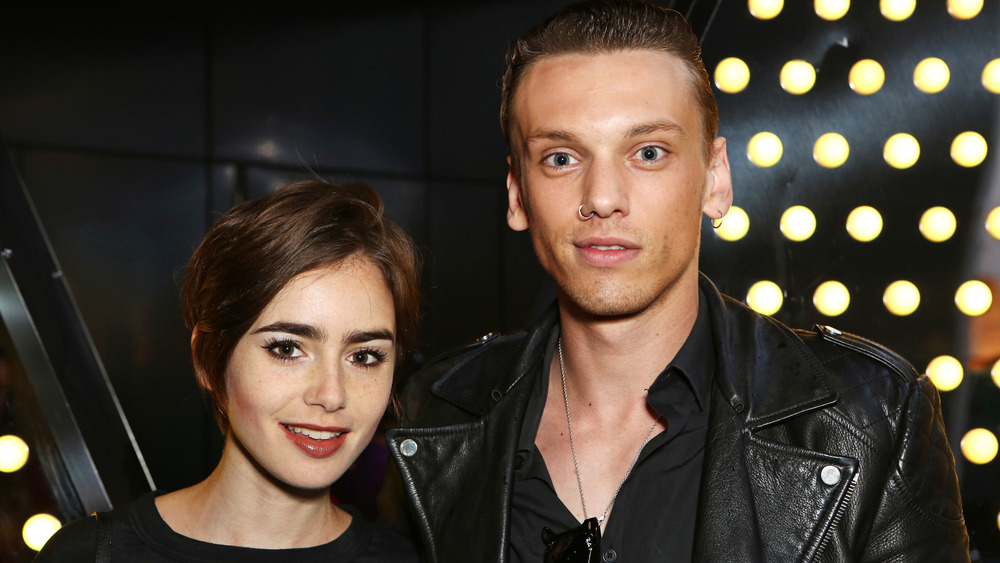 David M. Benett/Getty Images
These days, Lily Collins is married to director Charlie McDowell, but there was a time when fans majorly shipped her with someone else. In fact, the Emily in Paris star dated British actor, singer, and model Jamie Campbell Bower on and off for about five years, so there was definitely a lot of history there.
According to Elite Daily, the beautiful pair met in July 2012 while filming The Mortal Instruments: City of Bones. They then dated for a year before their first break-up in 2013, which, per Elite Daily, happened "just days before the movie's release in theaters." It seemed the spark between the exes remained because at the premiere, Campbell told E! News, "Lily and I are very, very close. Very close. Always have been, always will be." And they did remain close, with Collins confirming their reconciliation in May 2015 with an Instagram post of them kissing. She coyly captioned the photo: "Life works in mysterious ways..."
The two then split again sometime after that, but always hinted they were never over for good. In 2018, fans noticed the two hinting at a rekindled romance on Instagram. The Daily Mail reports that in one post, Bower hinted at traveling to London to spend the day with Collins, writing, '"LANDAN. You got me for 24 hours." To which Collins reportedly replied, "24 whole hours?!" In another exchange, Collins posted about hitting the road again, and Bower commented, "We shall miss you terribly x." Collins wrote back, "Already do."
So why couldn't this openly romantic couple make it work?
Lily Collins and Jamie Campbell Bower realized 'they weren't right for each other'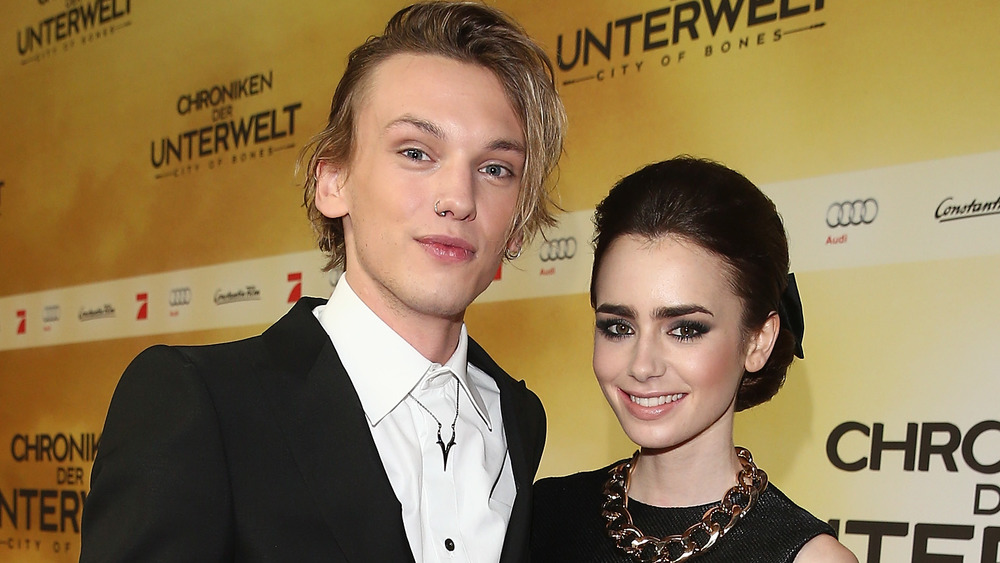 Andreas Rentz/Getty Images
Lily Collins and Twilight actor Jamie Campbell Bower officially ended their five-year on-again, off-again relationship in July 2018. A source told The Sun (via Bustle): "Lily and Jamie have clearly got a lot of history and they have been close for a long time, but in the end they decided they weren't right for each other and it came to an end amicably."
Perhaps the unsteady nature of their romance or the constant rumors surrounding it took a toll, but the source said that the two planned to remain friends. While discussing previous relationships with the Mirror in 2017, Collins said, "I've had some good and some bad relationships. I want someone to make me laugh. I need to just be enough for someone. I would like to be accepted in my pajamas or wearing something glamorous."
She appears to have found that person in Charlie McDowell. She's gushed about him on Instagram, writing on a post of their engagement, "I've been waiting my lifetime for you and I can't wait to spend our lifetime together..." Bower has also seemingly moved on. As of this writing, the Stranger Things star is dating talent agent Jess Moloney. 
It seems fans of Collins and Bower's romance will just have to rewatch them together in their movie The Mortal Instruments: City of Bones because their real-life romance is over for good.