The Truth About Lauren Conrad And James Charles' Feud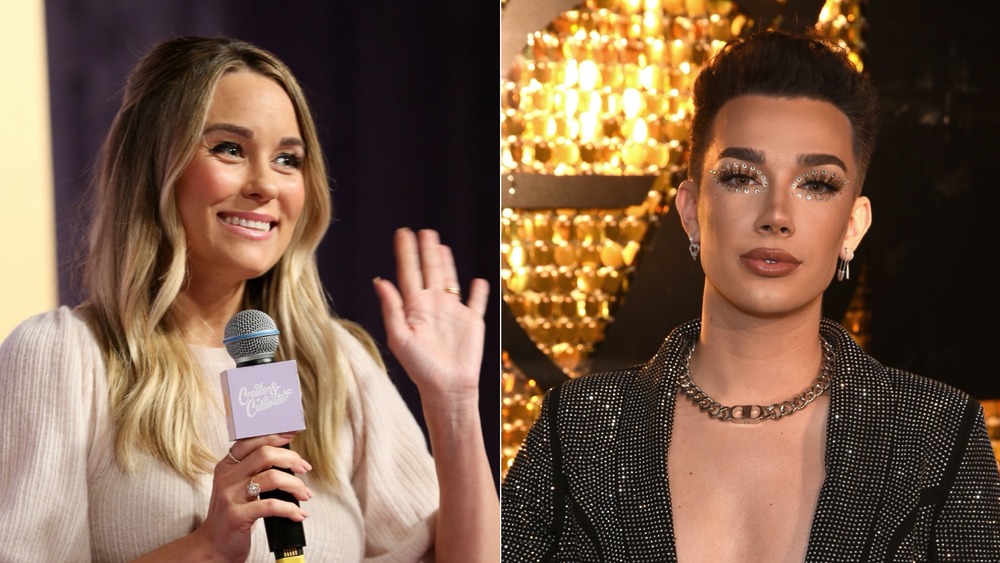 Phillip Faraone, Presley Ann/Getty Images
YouTuber James Charles is no stranger to controversy. The beauty influencer has been accused of racism on social media multiple times, and he once lost 3 million subscribers in a matter of days during one particularly infamous feud with Tati Westbrook (via NBC News).
Yet, that beauty world feud wouldn't be Charles's last. The former CoverBoy found himself in hot water in August 2020 after criticizing Grammy-winning artist Alicia Keys for her skincare line, writing on social media, "people who do not wear makeup should not be coming out with makeup brands" (via E! News). Keys gave up wearing makeup publicly in 2016. Although Charles did apologize for his comments, he explained, "I was bothered because many celebrities come into the beauty space as a cash grab without any actual passion and then leave."
Later that month, former reality star Lauren Conrad released a new makeup brand, which again prompted Charles to share his disappointment with celebrities entering the beauty business. But this time, there was even more to the story, and a mini-feud ensued.
Lauren Conrad admitted to sending empty samples to James Charles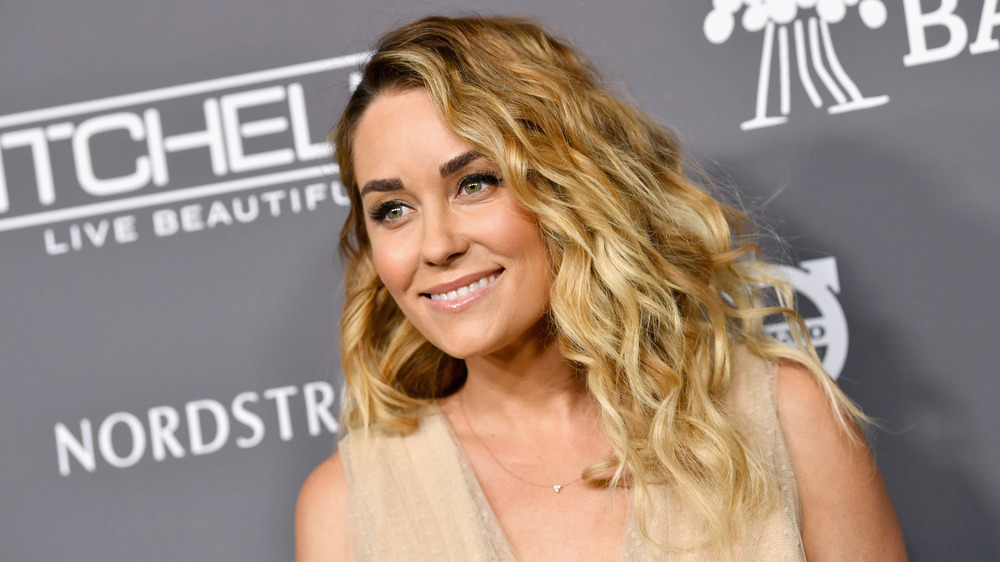 Emma Mcintyre/Getty Images
The feud between Lauren Conrad and James Charles all started with a mistaken PR package. Charles, being a YouTube beauty blogger with millions of subscribers, received a promotional package from Conrad debuting her new makeup line. So what's the problem? All the packages were empty.
According to E! News, Charles took to his Instagram stories to voice his complaints about receiving an empty tube of highlighter and eyeliner pen. "I just opened a PR package from a new makeup brand from somebody who has no business having a makeup brand," said Charles. "Stop making makeup brands. Stop! Stop!"
After the Instagram rampage, Conrad explained how the empty products ended up in Charles's hands to begin with. "For those asking about the empty components sent to James... let me tell you a funny story," said The Hills star on Instagram, per E!. "The woman who put together the gifts (it was me) decided to fill a makeup bag full of empty samples to make sure everything would fit inside. When beauty products arrived and it was time to fill all the makeup bags she (again, me) accidentally included the bag full of empties with the others and it was sent out."
The mother-of-two's understandable mistake led to an apology from the YouTube star.
James Charles apologized to Lauren Conrad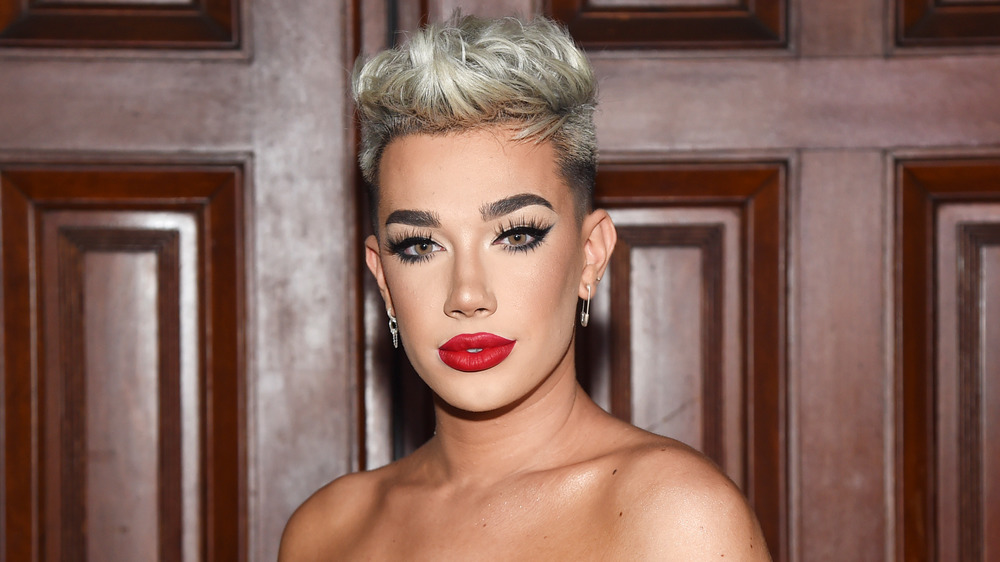 Jamie Mccarthy/Getty Images
YouTuber James Charles publicly apologized for calling out Lauren Conrad for her new makeup line after discovering the PR package filled with empty eyeliners was just a mailing mistake.
"Wanted to write an apology to @LaurenConrad for my stories earlier," wrote the beauty influencer on his Instagram (via E! News). "I've been on the verge of tears all day long from a ton of things going wrong & opening her PR package was the icing on the cake of weird things happening today. My stories talking about the products were supposed to be funny but they just came across as nasty because I was so upset, not with her, but with other things that happened today. Lauren and I spoke privately about the misunderstanding & are both good."
Conrad and Charles confirmed their relationship has been restored by appearing in a YouTube video together on fellow beauty influencer NikkieTutorials's channel.
"We talked and I'm just really grateful that she was so kind and understanding and we talked," said Charles in the video. "She sent me a new package of not empty products that I was super excited to try them out. They're phenomenal and it's all good to go."
Charles and Conrad were both relieved to end their feud and bring (some) peace to the beauty world.