Jim Carrey's Girlfriend Wrote Suicide Notes Years Before Her Death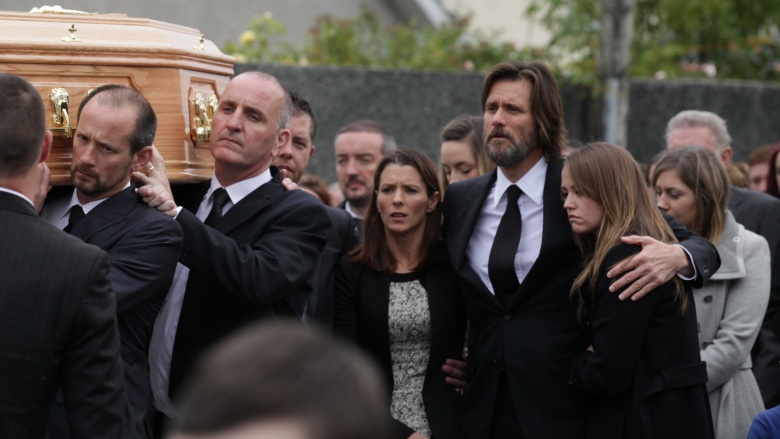 Getty Images
Jim Carrey and ex-girlfriend Cathriona White's family drama keeps getting uglier.
Page Six reports that Carrey refused to release results of an STD test that White's family requested. "One week ago, I offered to drop my case against Jim Carrey if he released his STD test from 2013 and it showed he was clean as he has told the world," White's mother, Brigid Sweetman, said in a statement. "He has refused to release the test, which shows he is a complete liar and cannot be trusted to be honest with the public and the media in this case."
Sweetman alleges Carrey has sicced a legal team of his own on White's family to gather information for a possible court case. "Within the last 48 hours, two private investigators working for Carrey have been doing everything they can to come up with information for Carrey to use," Sweetman's attorney said in a statement (via Page Six). "How dare Carrey and his Hollywood lawyers try and malign the family and intimidate them? Sending private investigators out to dig up dirt on a grieving mother is disgusting. These people have no bounds."
Carrey previously and adamantly denied giving White any STDs.
Perhaps as a result of that investigation, TMZ revealed that White penned numerous suicide notes before committing suicide in October 2015. The first suicide note was from October 2012, two months into her relationship with Carrey and one month after the death of her father. The second note was reportedly from right after a May 2013 breakup with Carrey, in which she wrote, "My blood is on your hands" and expressed anger and hurt at her STD diagnosis, which she blamed on The Mask star. The couple reunited 18 months after that note was written and even had a romantic date in Malibu just days before her death. Perhaps crucial to Carrey's case is that White's final suicide note, found after her death, doesn't mention the STDs at all. In that last note, she seemed distraught over the passing of her father.
As Nicki Swift previously reported, texts from Carrey to White were released when her estranged husband, Mark Burton, also sued the actor for wrongful death. Those texts also addressed the STD issue and showed White's distress at her diagnosis. Carrey previously called that suit "heartless."