Why Jennifer Lopez's Kids 'Weren't Fine' With Parts Of Their Lives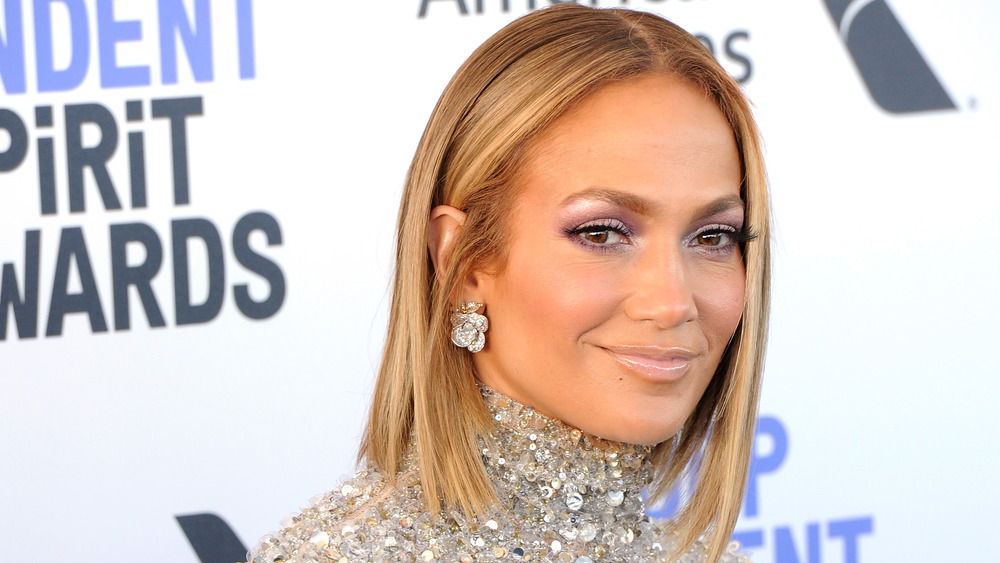 Albert L. Ortega/Getty Images
Jennifer Lopez is a woman who does it all: she's an award-winning actress, singer, and dancer, as well as a philanthropist, brand ambassador, mom, and fiancè. Fans have especially loved following Lopez's journey with her fiancé Alex Rodriguez and their blended family (nick-named "The J-Rods"), which consists of four kids between the two of them. The families seem to have combined effortlessly, and the two proud parents often share glimpses into their family life on their social media pages.
Ella Rodriguez, Alex's youngest daughter, confirmed the love that seems to radiate between all the kids when she gushed about her soon-to-be-step-sister, Emme Lopez, who performed with her mother at the 2020 Super Bowl. "It was the coolest thing to watch my step sister sing. I'm so proud of her every time I see her and her voice is just angelic," she told Entertainment Tonight.
Lopez herself has confirmed the joy that is so apparent within the family. "I was so loving to his kids and he was so loving and accepting of mine, and they embraced each other right away," she told People in 2018 about the joining of the families. "[It was] 'I get a new bonus brother and sisters to hang out with all the time and it's nice.'
While the extra siblings put a smile on Lopez's kids' faces, that doesn't mean they've always been completely happy in their day-to-day lives. In a November 2020 interview, the "Pa Ti" singer revealed why her kids "weren't fine" with parts of their lives.
Jennifer Lopez's kids were missing one thing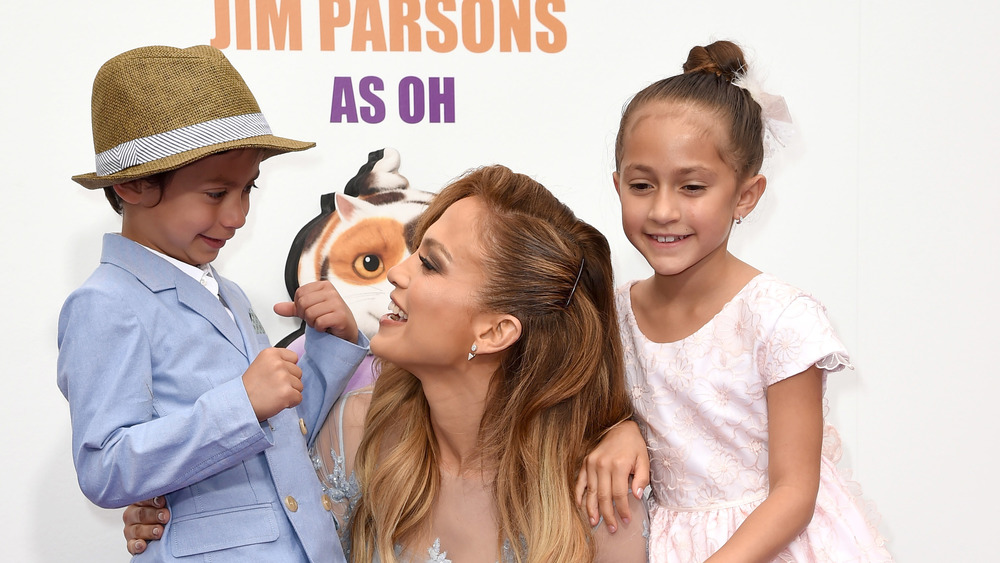 Kevin Winter/Getty Images
In a November 2020 interview with The Wall Street Journal, Jennifer Lopez shared that quarantine gave her and her twins, Emme and Maximilian Muñiz, time to bond and have some open conversations about their lives. "I actually loved being home and having dinner with the kids every night, which I hadn't done in probably — ever," Lopez admitted. She added that the kids revealed what they "were fine with about our lives and the parts they weren't fine with." 
"It was just a real eye-opener and a reassessment," J.Lo admitted. "You thought you were doing OK, but you're rushing around and you're working and they're going to school and we're all on our devices," she explained. "We're providing this awesome life for them, but at the same time, they need us. They need us in a different way. We have to slow down and we have to connect more."
It seems like Emme and Max simply needed to see their mom more often, and their wish was granted. The Hustlers actress had a busy start to 2020 with her Super Bowl performance and partaking in Oprah's 2020 Vision Tour, but her life has been far less hectic during the pandemic. While she awaits her postponed wedding and for Hollywood to re-open, Lopez is enjoying this valuable time with her kids. Time flies, as she recalled to WSJ: "I watched them go from kind of young and naive to really, like, grown-ups to me now. When did this happen?"