Criminal Minds Fans Can't Get Enough Of These Spencer Reid Scenes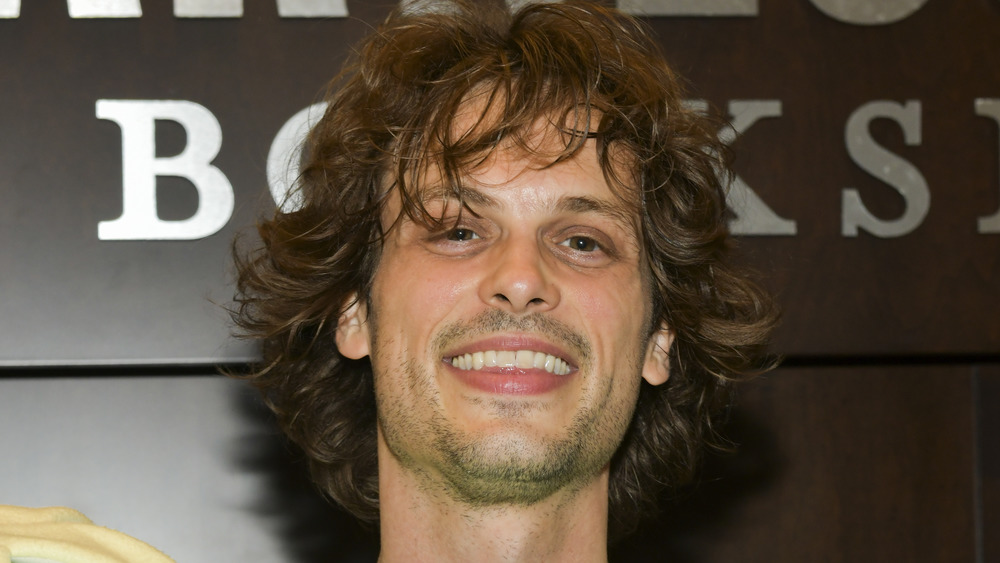 Rodin Eckenroth/Getty Images
Admit it, when Criminal Minds first started out, we all had eyes for the most obvious hunk of the show — Derek Morgan. Played by Shemar Moore, Derek's protective, kind, and dashing (to say the very least) personality was the undeniable center of attention and we couldn't get enough of his guns (both kinds). 
But it didn't take long for watchers to realize that while Derek was the body of the show, Spencer Reid was its brains. Played by Matthew Gray Gubler, this smart, witty, soft-hearted, and fiercely loyal doctor arguably developed the most over the show's 15 seasons. We've seen Spencer transform over the years from a seemingly naive and awkward character to an invaluable member of the FBI profilers' team. Spencer has been the center of many episodes and plot lines since the show first aired in 2005, ranging from being the lover who loses his significant other on the job to being quick on his feet in a bind, and fans have taken notice. It's no surprise then that these scenes have nestled into fans' hearts, making Spencer — and Gubler himself — one of TV's greats.
All the times Spencer Reid has protected his loved ones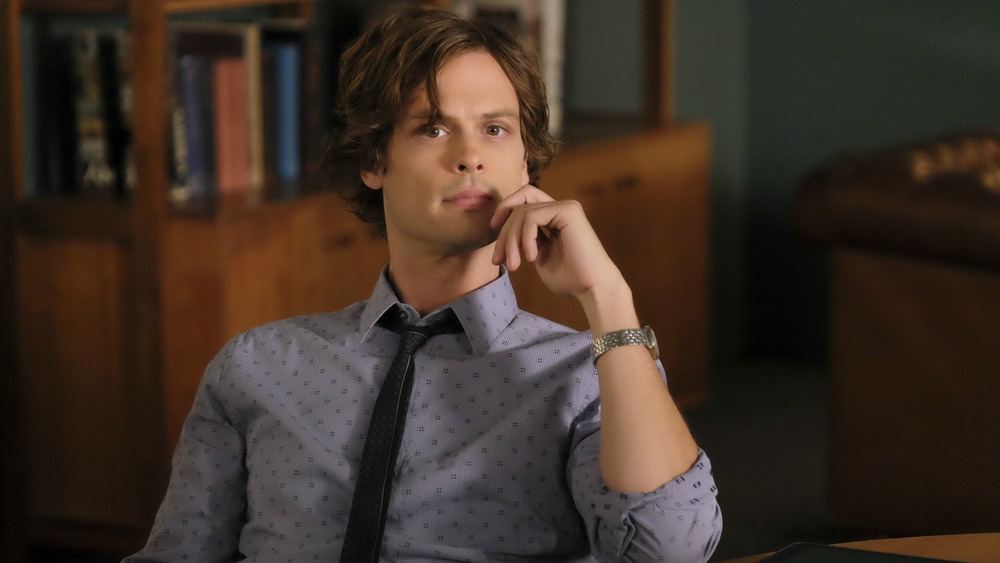 CBS
Perhaps one of Spencer Reid's best traits, and the most obvious one, is his fiercely loving and protective personality. However, it's sometimes left him in sticky or dangerous situations. It's what tore into fans emotions during Season 8, episode 12, when the love of Spencer's life, Maeve, was killed and he was shot in the left arm while trying to save her. It's also what got him shot in the first episode of the fifth season, when Spencer was wounded protecting a doctor, and in the ninth season when he came to Supervisory Special Agent Alex Blake's defense. 
And, perhaps hardened by seasons of trauma and experience, it's also what led Spencer to save SSA Jennifer Jareau by ripping through duct tape, drawing a gun from his sock, and shooting an assailant while the two were being held captive. In a Reddit thread, a user commented on how Spencer's macho moves are motivated by his personality. "I just love it when Spencer gets all 'I'm not gonna take any of your bullshit' and is all alpha. Like, he is definitely a sweet bean who must be protected, but every so often he becomes the alpha bean that will protect you, and I just can't," the user said, with another adding that this was particularly true after Spencer experienced prison. Another fan added that while Spencer has "always" been protective of his teammates, it's "particularly hot because it's unexpected."
When Spencer Reid sassed a senator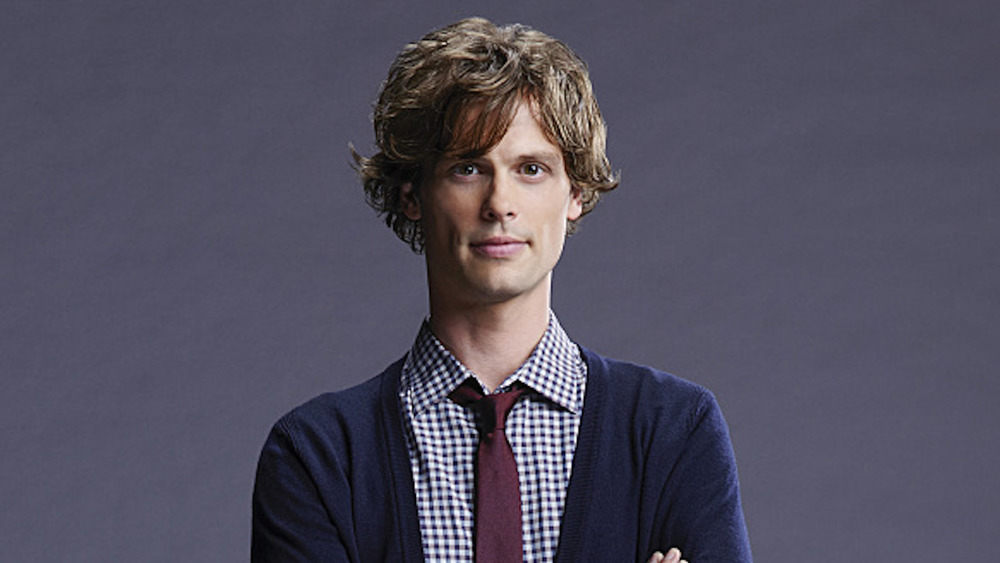 CBS
Spencer Reid has definitely come a long way over the course of the show, but two things that have never changed are his smarts and his sass. Every now and then, Spencer likes to pull a humble brag (sometimes maybe unknowingly and other times maybe not so humbly) about it. He does have three Ph.Ds, two B.A.s, and can read 20,000 words per minute, after all, and fans seem to love it when Spencer gets in a well-deserved gloat about his accomplishments.
Take, for example, when Spencer and the rest of the team faced tough questioning by Senator Cramer, and Cramer mistakenly told Reid him to "calm down, agent." "This is calm, and it's 'Doctor,'" Spencer responded. Fans loved it so much that there's an entire thread dedicated to it on Reddit. "This was the sexiest thing Reid has ever done," one user said, with another fan saying it was a "bad**" line. Another noted how Spencer's confidence has only grown over time. "I like how at first he questioned why Gideon called him 'Doctor Reid' when introducing him to people, and know he even calls himself that. I feel like Reid gets more and more confident as the show goes on," the fan said.