What To Expect If Trump Writes A Presidential Memoir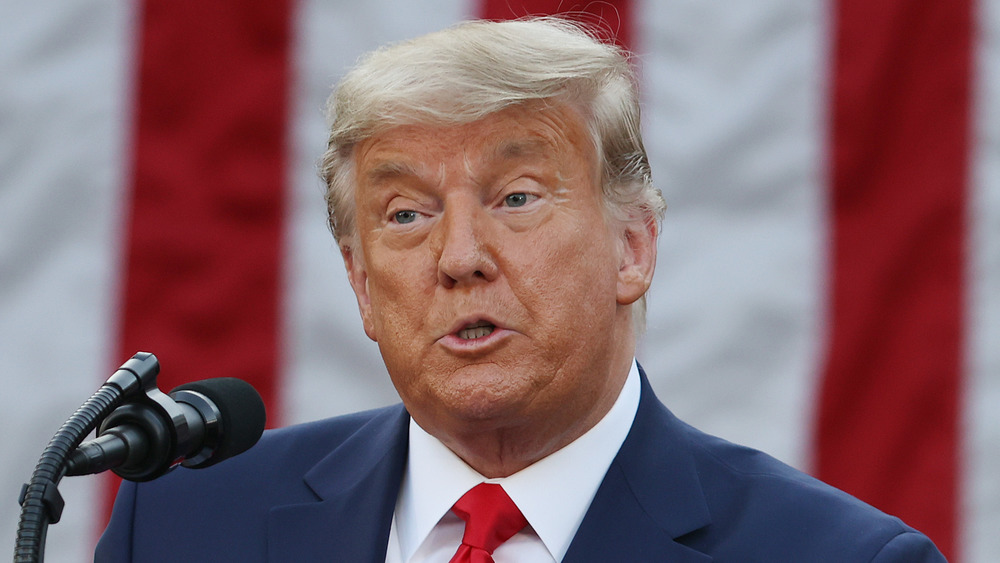 Tasos Katopodis/Getty Images
Like many former presidents before him, it is very possible that Donald Trump will write a memoir detailing his time in the White House. The former business tycoon and reality star is also no stranger to writing, making these chances all the more likely. Prior to his presidency, he penned a variety of books including, Trump: How to Get Rich, Trump: The Art of the Deal, and Trump 101: The Way to Success.
While some of those books performed well, it is safe to say that a book written by him now would be infinitely more successful. After all, 73 million Americans voted for Donald Trump in the 2020 election, and even though he lost to former vice president Joe Biden, this shows just how many conservatives he has influence over (per the New York Times). He also still has a very strong social media presence, which could contribute to the success of a memoir.
However, some publishers are worried about what would happen if he did indeed write one and if they chose to publish it. The decision to publish would likely be a good one financially, as the book could be extremely profitable for a publishing house. Morally, however, it raises a concern.
Read on to see what publishers fear might happen if Donald Trump publishes a memoir.
Publishers fear Donald Trump's memoir would create too much backlash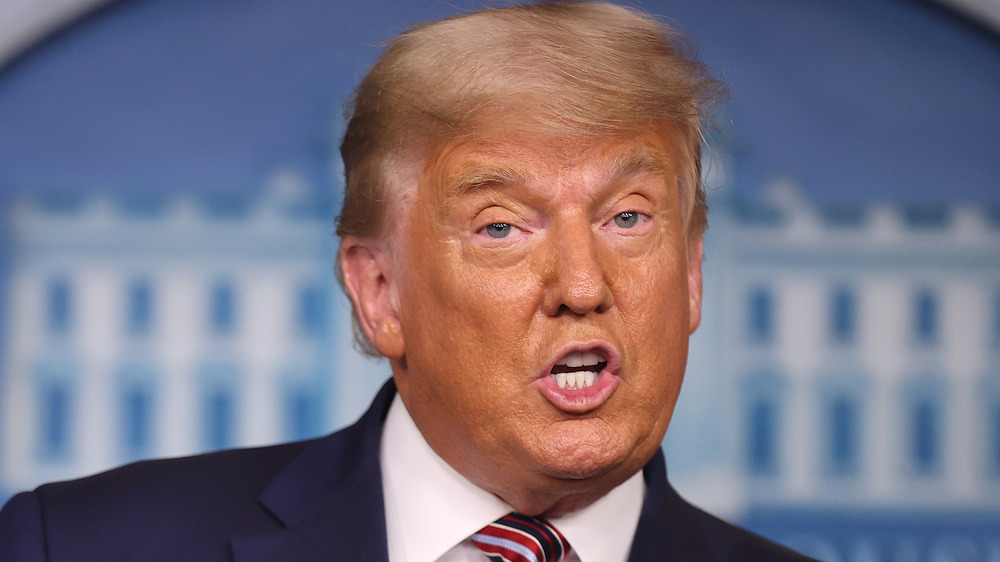 Chip Somodevilla/Getty Images
According to the New York Times, if Donald Trump were to write a memoir, many publishers are not sure if they would publish it out of fear that the decision would create "a revolt among their authors and staff."
"I would take a meeting," said Dana Canedy, the senior vice president and publisher of Simon & Schuster's flagship imprint. "But there's a huge gap between taking a meeting and publishing a book."
Since Trump is such a controversial figure and divided the nation over his potential re-election, the move to publish him could spark some backlash from both the public and the publisher's staff. In a similar scenario, Hachette publishing company  dropped a memoir by Woody Allen following protests from its staff and Allen's son, Ronan Farrow, a published Hachette author — something publishers worry might happen again if Trump is signed.
Credibility and accuracy are also issues that publishers would be concerned about, as the soon-to-be former president has been known to make misinformed and factually incorrect statements. "We'd want to know that he would be willing to be edited and submit to a rigorous fact-checking process," Canedy told the outlet.
Considering the popularity of some of the recent tell-all's from his family members and former administration members, there is no doubt that a Trump memoir would fly off the shelves. There is also no telling what could happen if it were to be published, though.
Donald Trump has been planning to 'settle scores' in his eventual memoir for years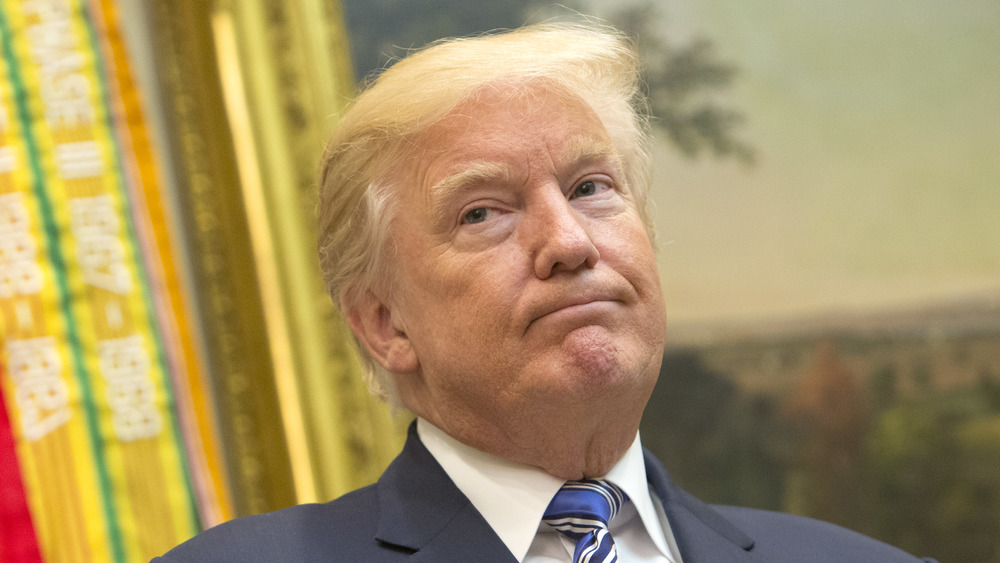 Pool/Getty Images
Publishers' fears might be warranted, as Donald Trump certainly has plans of writing a memoir at some point — and it will definitely be juicy. Trump has actually been talking about his plans for writing a post-presidency memoir since 2017, The Daily Beast reports.
"He sounded excited about it," an insider told the outlet. "He said it would sell better than even The Art of the Deal." The insider also said he is interested in using the memoir to paint a new narrative and "correct" the "fake news" already published about him. He also plans to "dish dirt and settle scores with his foes in the media, the Democratic Party, non-loyal Republicans, law enforcement, and even individuals in his own administration."
While the book might not necessarily be moving, it will be entertaining and interesting to say the least. Whether or not his memoir will get published, however, remains up in the air and it will ultimately be the publishing world's decision.