This Is The Unique Way Rachel Maddow Met Her Partner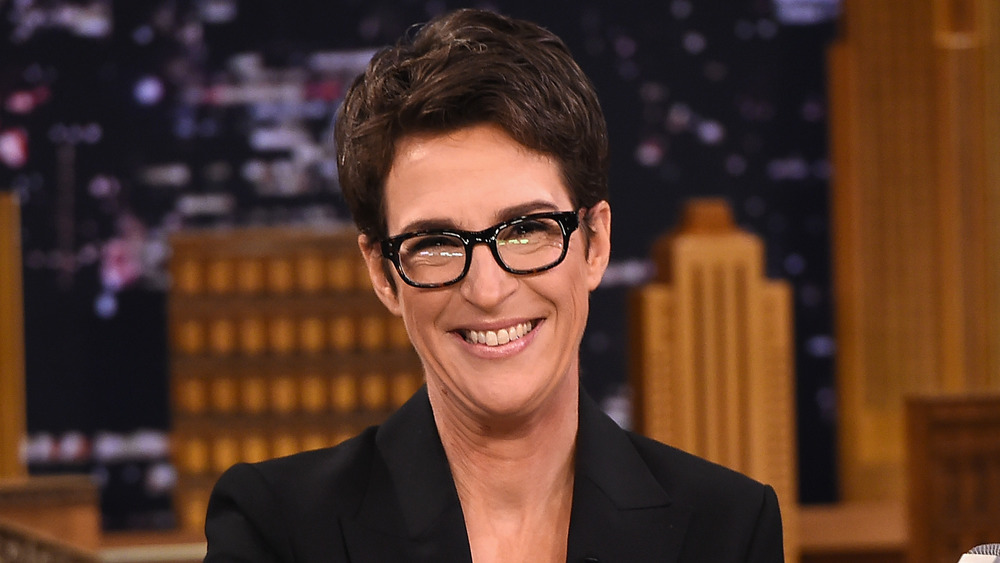 Theo Wargo/Getty Images
MSNBC host Rachel Maddow has been a fixture on the network since her self-titled The Rachel Maddow Show began airing in 2008. The news program originated as a radio show on Air America in 2005 and Maddow continued to host both until she ended the radio show in 2010 so she could focus solely on her primetime MSNBC show.
Maddow, an out lesbian, comes from a "devout Catholic family" and was outed to her family by an article published in her college newspaper. Of the article, she told The Daily Beast (via BuzzFeed), "I did an interview with the student newspaper about being one of the only two gay freshmen on campus. The mistake I made was that I had not come out to my parents."
Prior to Maddow's radio show, she worked on her doctoral dissertation in Massachusetts, where she met her girlfriend, Susan Mikula, in 1999. Every now and then, on The Rachel Maddow Show, the TV host brings up her girlfriend, typically in the most casual of ways. But other than those few Mikula moments, Maddow's fans don't know much about her partner. However, when it comes to the story of how Rachel Maddow and Susan Mikula met and fell in love, it is a wonder this story remained under the radar for so long. Keep scrolling for more details on that and the couple's very unique first dates.
Rachel Maddow met her partner in a very 'Desperate Housewives' moment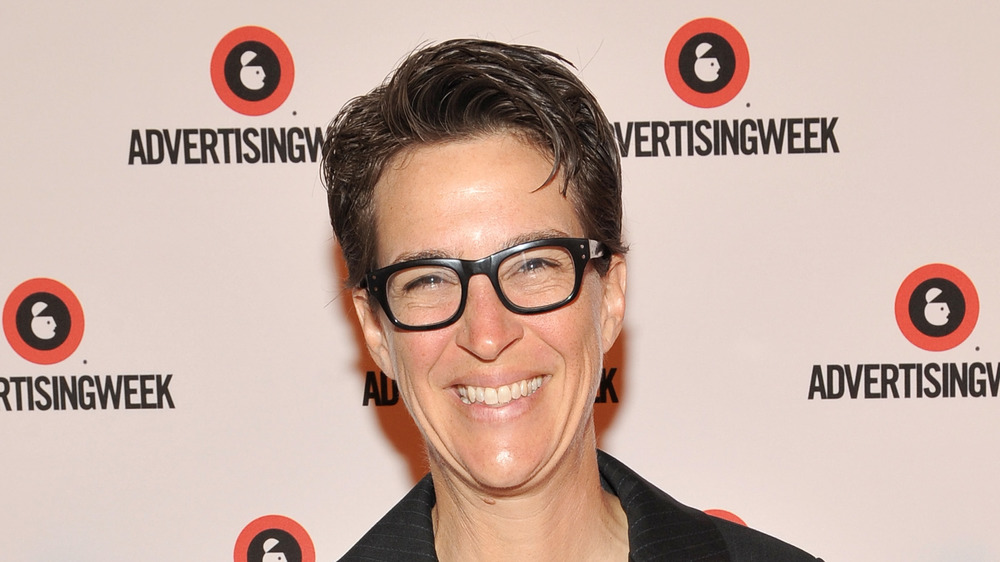 D Dipasupil/Getty Images
In 1999, while living in Massachusetts, according to Business Insider, Rachel Maddow was taking on odd jobs, such as delivering packages, cleaning out buckets at a coffee-bean factory, and yard work while she was working on her college doctoral dissertation. Her future girlfriend, Susan Mikula, an artist and photographer, hired Maddow to do some yard work at her home in the Berkshires. Maddow said of that first meeting, "It was very Desperate Housewives," according to People. As Maddow revealed to Us Weekly, she fell hard for Mikula as it was "love at first sight."
So how do you top the uniqueness of the beginning of their relationship? By doing something completely unexpected for your first date. In 2011, Maddow revealed on her MSNBC show, via HuffPost, that "[her] first date with Susan was at an NRA 'Ladies Day On The Range' event." She further explained to Rolling Stone in June 2012 that they both enjoy shooting firearms. However, Maddow emphasized that "Susan has the hand-eye coordination, but I can't control my movements."
Not long after the couple's NRA date, Maddow and Mikula took a stroll in a cemetery in western Massachusetts, where they were both living. The two were enjoying the beauty and serenity of their surroundings, but then Maddow took, as Rolling Stone puts it, "a gigantic pratfall." Apparently that was the moment that Mikula says she fell in love with Maddow. Now, after more than two decades together, might Rachel Maddow and Susan Mikula be heading down the aisle sometime soon?
Rachel Maddow and her partner Susan Mikula aren't getting married anytime soon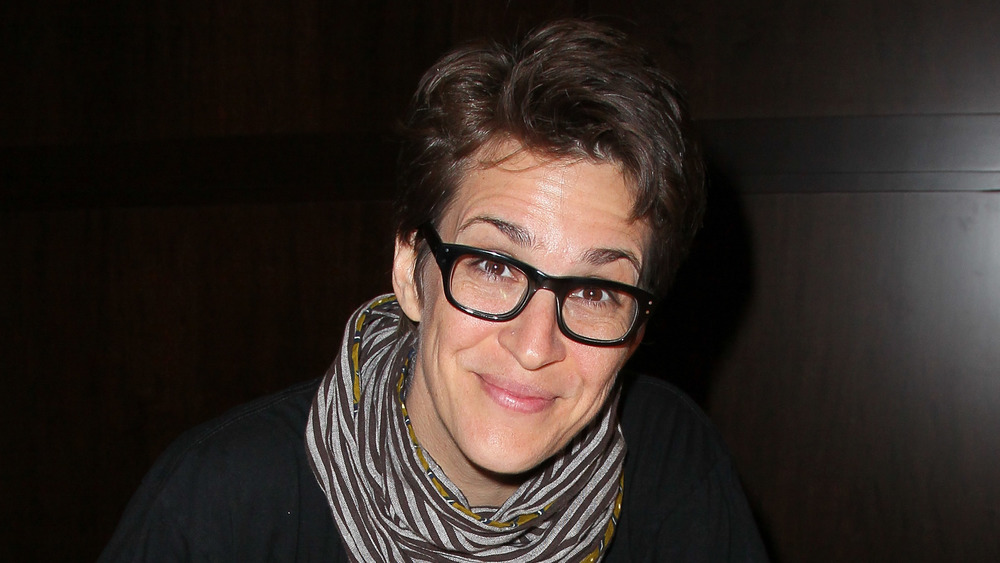 David Livingston/Getty Images
Rachel Maddow, the out MSBNC anchor, and her partner Susan Mikula have been together for quite some time now, so people constantly wonder why they have not tied the knot yet. In an August 2010 interview with The Daily Beast, via HuffPost, when asked if she wanted to marry her long-term partner, Maddow said, "Maybe. Conceivably. I like that we sort of have the right in Massachusetts."
In a 2010 cover story for The Hollywood Reporter, she further clarified her personal stance on getting married. "We know a lot of people who have gotten married but I don't think we feel any urgency about it." She went on to explain, "I feel that gay people not being able to get married for generations, forever, meant that we came up with alternative ways of recognizing relationships. And I worry that if everybody has access to the same institutions that we lose the creativity of subcultures having to make it on their own. And I like gay culture."
In 2016, Maddow was asked the marriage question once again, this time by CBS News, and the reason behind her personal decision not to tie the knot. "It's private. You know what? It's a private," she declared. "And so I have a strong feeling on equal rights. I'm an unabashed advocate that people in this country should have equal access to the rights and privileges of citizenship. But in terms of what that means for my own relationship — eh, that's my own relationship."