How John Lennon Eerily Predicted His Death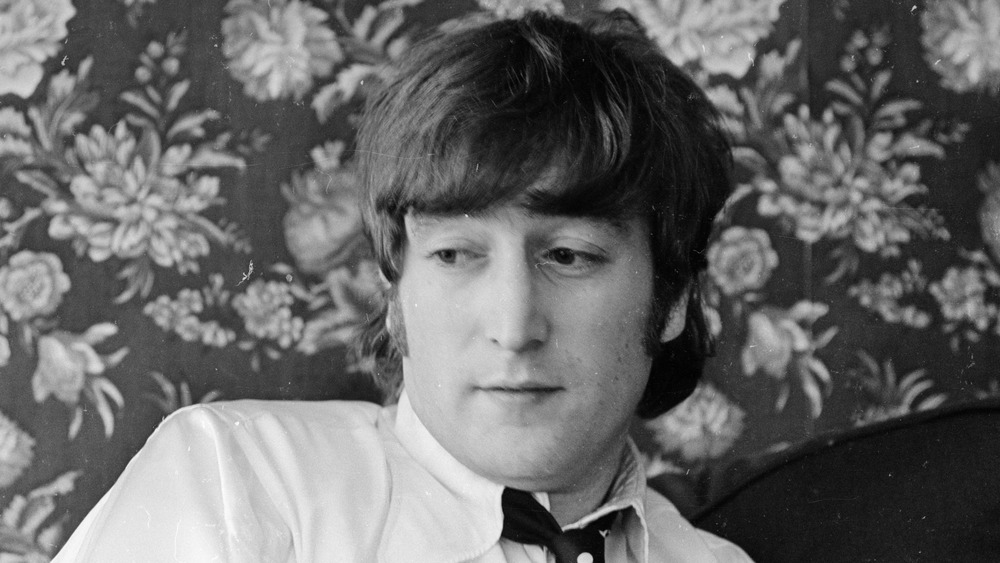 Harry Benson/Getty Images
John Lennon — who once revealed his least favorite song — parted ways with The Beatles in September 1969 after the group essentially became the most famous band the world had ever seen. Lennon's transition to private life with his wife Yoko Ono, whom he met in November 1966, per Rolling Stone, was so abruptly opposite from the fame he had achieved, that it almost seemed impossible.
Yet, while Lennon didn't become a recluse by any stretch, he did almost become a stay-at-home dad for the two children he and Ono shared: Julian and Sean Lennon, per The Sun. They set up their family residency in the Dakota apartment building on the west side of Manhattan and made New York City home.
However, shortly after his 40th birthday, Lennon was shot outside of his apartment building on Dec. 8, 1980, according to The Sun. The tragedy shook the world but, in the most uncanny way, Lennon joined the ranks of celebrities who eerily predicted their deaths long before they happened.
John Lennon said he'd be 'popped off by some loony'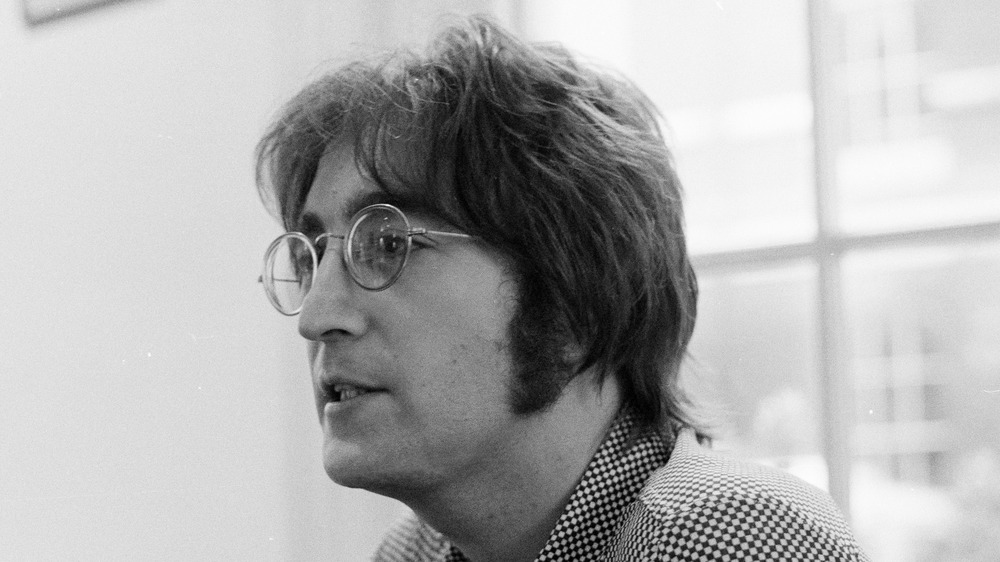 Michael Putland/Getty Images
John Lennon was shot by Mark David Chapman outside of his residency, the Dakota apartment building in Manhattan, N.Y., on Dec. 8, 1980, per The Sun. He was with his wife, Yoko Ono, and was rushed to the Roosevelt Hospital but was pronounced dead upon arrival, per the outlet.
While the event was obviously a shock and tragedy, Lennon actually predicted his death in an interview from 1965. In speaking about the future of The Beatles, Lennon said: "We'll either go in a plane crash or we'll be popped off by some loony" (via Newsweek).
Chapman, who was religious, according to The Sun, was angered by Lennon's earlier comment that The Beatles were "more popular than Jesus," per Newsweek. But Chapman also distortedly thought that, by killing Lennon, he would become famous himself. "I felt that by killing John Lennon, I would become somebody," Chapman said at a parole hearing, according to the outlet. These are tragic circumstances, indeed, but it shows how, thanks to Lennon's uncanny foresight, the singer seemingly saw it coming.