The Truth About Matthew McConaughey Running For Governor Of Texas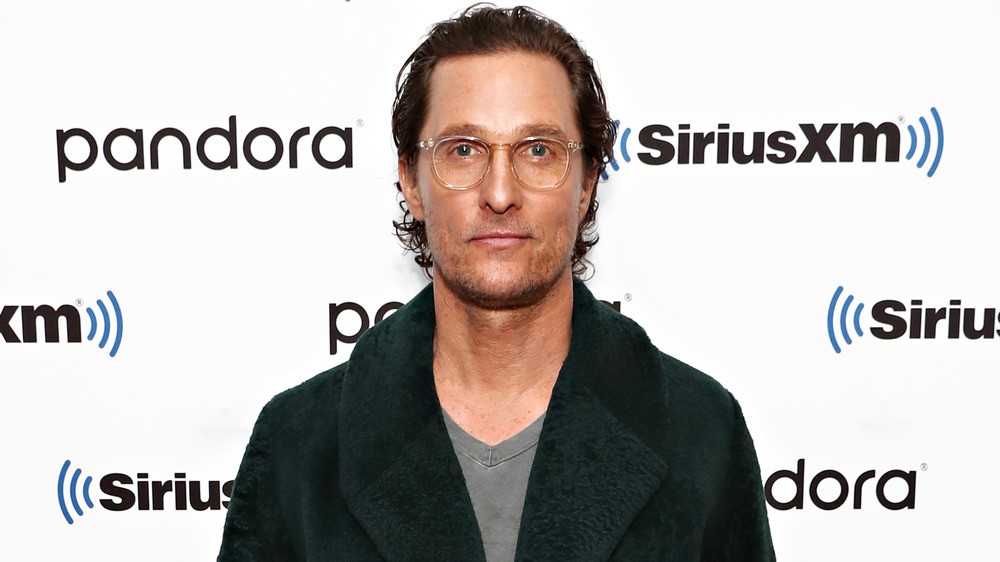 Cindy Ord/Getty Images
Unlike most actors, Matthew McConaughey is quite content with his acting career. Over the course of nearly three decades in the business, per IMDb, McConaughey has appeared in numerous films and television shows, including True Detective and Wolf of Wall Street. While most actors in Hollywood — like Clint Eastwood or George Clooney — eventually expand their artistry palette by adding directing and writing to their résumé, this Oscar award-winning actor isn't interested in going down that avenue.
McConaughey told E! News that he would not want too much on his plate that would keep him out of his family's reach. "I've been offered to produce some things and I've said, 'No thank you,'" McConaughey revealed. "I'm really enjoying my time getting ready for a role, my man, my characters, going to work, doing my best to nail it, finishing work and going, 'That was a beautiful time. Thank you. See you down the road. I'm going back to my family.'"
Although we won't see any self-directed work from McConaughey anytime soon, that does not mean the Magic Mike star isn't considering going another route in his career. We have seen actors become politicians on several occasions before — think: Arnold Schwarzenegger (the 38th governor of California), President Ronald Reagan (previously the 33rd governor of California), and Jerry Springer (the 56th mayor of Cincinnati). Could Matthew McConaughey join the list of actors-turned-politicians in the near future?
Matthew McConaughey would consider trading acting for politics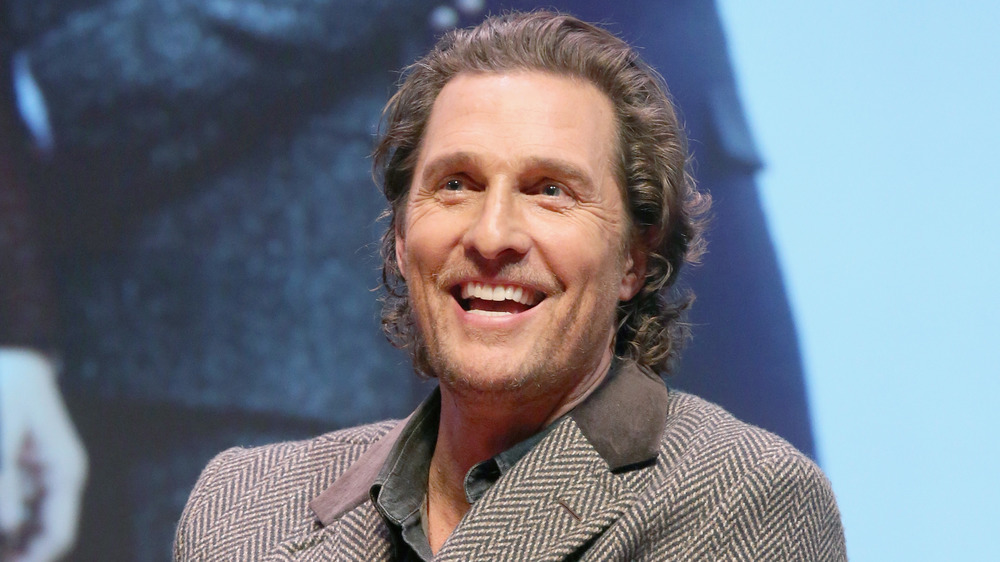 Gary Miller/Getty Images
When asked about the possibility of making a gubernatorial run, the Texas native did not shy away from the thought of governing his home state. "I don't know. I mean, that wouldn't be up to me. It would be up to the people more than it would me," Matthew McConaughey responded on an episode of The Hugh Hewitt Show. "I would say this: Look, politics seems to be a broken business to me right now. And when politics redefines its purpose, I could be a hell of a lot more interested."
For the Dallas Buyers Club star, the most important thing to him is making Americans trust one another. "I want to get behind personal values to rebind our social contracts with each other as Americans, as people again," McConaughey told Hewitt. "I'm all for the individual, and I think it's for — to make collective change that the individual needs to look in the mirror and say, 'How can I be a little bit better today?'"
It's not often we hear McConaughey share his political opinions in interviews, but he made sure to touch on former Vice President Joe Biden's win over President Donald Trump in the 2020 presidential race: "Coming out of the election right now, we've got to stabilize. This country's got to stabilize first before we start to say, OK, here's how we're marching out of this together, forward." Perhaps one day McConaughey will lead Texas on this path himself.