Derick Dillard Says This Is Really Why The Duggars Get Married So Young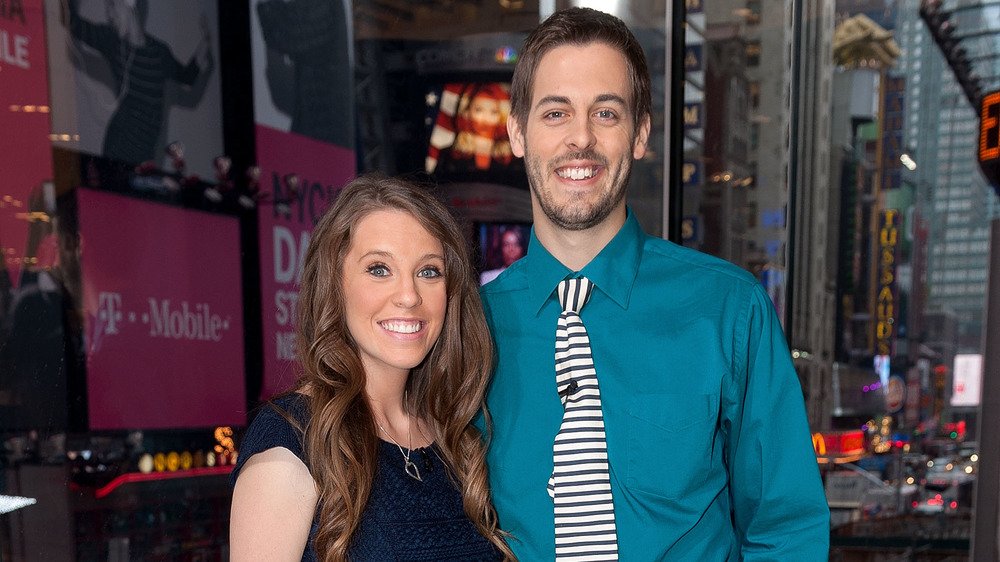 D Dipasupil/Getty Images
The Duggar family made their debut in living rooms across America in 2008 when their show 18 Kids and Counting (later renamed 19 Kids and Counting after the birth of Josie-Brooklyn Duggar in 2009) premiered on TLC. The show documented the seemingly innocent lives of the conservative Baptist family as they tried to spread their philosophy of kindness, purity, and devotion to God. Audiences were mesmerized not just by the fact that the parents, Jim Bob and Michelle Duggar, had a whopping 19 kids naturally, but also because once the kids reached their late teens and early 20s, they would often focus on courtships that led to marriage.
There is no rule that dictates how old one must be to get married in the Duggar family. While most of the kids have tied the knot in their early 20s, some of the women who have married into the family were just teenagers when they walked down the aisle. Joseph Duggar's wife, Kendra Caldwell, was just 19 when she and Joseph wed (per People). The pair grew into a family of four in just two years. Likewise, Lauren Swanson married Josiah Duggar when she was a teenager.
So, why do the Duggars get married so young? Derick Dillard revealed why.
The Duggars want a certain freedom
A new Duggar has broken the record for the youngest to get engaged. At 18 years old, Justin Duggar proposed to Claire Spivey after a two-month courtship, People reported. Fans noticed his age and questioned the rush down the aisle on fan-favorite Jill Duggar's Instagram page. Jill's husband Derick Dillard had a quick and forward response to the question.
Per a screenshot provided by People, Derick replied with a simple: "because we want to have sex." Due to their religious beliefs, the Duggars must remain abstinent until they are married. Now the excitement to wed makes sense!
Jill loved her husband's cheeky response and replied in the comments section, "@derickdillard and you're more popular than me babe" with a laughing emoji. The mother of two then added in a coy "okay" emoji and a happy face with the tongue out.
The Duggars have been open about their sex lives in the past, and Jim Bob and Michelle Duggar even gave their best tips for keeping the romance alive in a relationship. Their advice? Have sex, no matter what. "In your marriage there will be times you're going to be very exhausted," Michelle conceded to Today. However, she says it is important to keep the passion going regardless of how you feel. "Be available. Anyone can fix him lunch, but only one person can meet that physical need of love that he has, and you always need to be available when he calls."