The Untold Truth Of Kenny G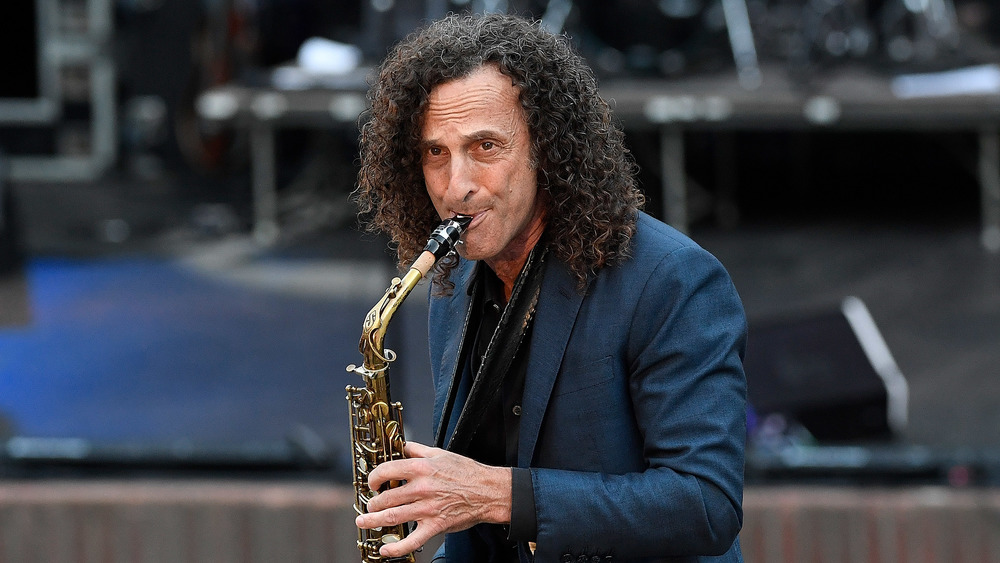 Michael S. Schwartz/Getty Images
Not to be confused with Mean Girls' Kevin G, Kenny G is a living legend — more-so than the self-proclaimed "badass MC." If you're more familiar with Gretchen Weiners than the renowned saxophonist, that's about to change. The artist, whose real name is Kenny Gorelick, was at the peak of his fame in the 1980s, selling more than 75 million albums worldwide, per Variety. Collaborating with the likes of Frank Sinatra, Michael Bolton, and Celine Dion, he became known as one of the greatest jazz musicians in history. But as melody and tempo trends changed in the music industry, he didn't remain as popular as the latest acts.
Now, 40 years later, Kenny G is back on top and has more swag than ever. He made headlines after he serenaded Kim Kardashian on Valentine's Day in 2019 and collaborated with Kanye West for the song "This Gospel." Aside from his rendezvouses with the Kardashian-Wests, Kenny G has The Weeknd to thank for his resurgence back into the spotlight. The two remixed "In Your Eyes" with some Kenny G flare and performed it together during the TIME100 television special, with plans to hit the stage together again at the 2020 American Music Awards on Nov. 22, 2020, per Billboard. Keep scrolling for more details about Kenny G and how he feels about being on top once again.
Kenny G is loving center stage once again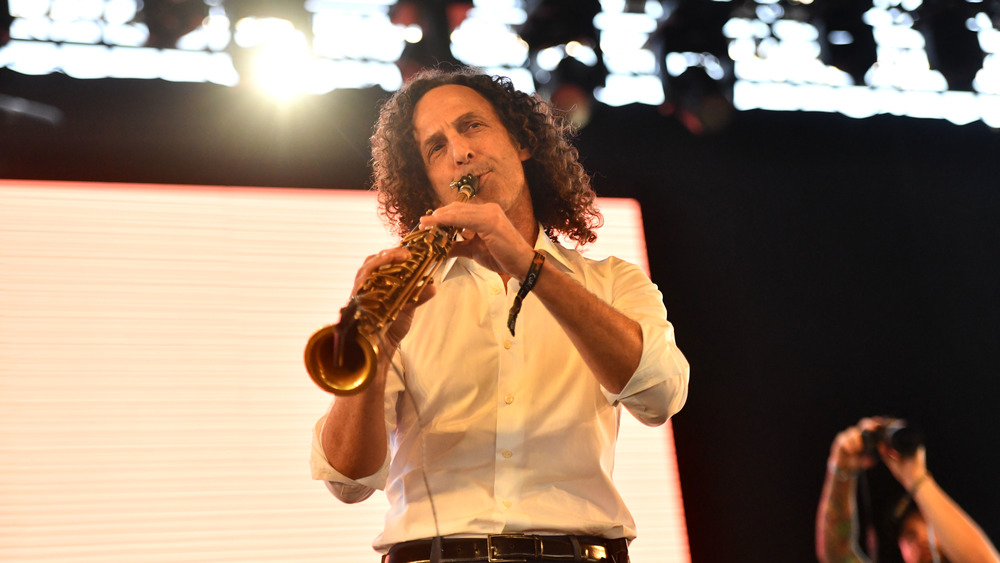 Scott Dudelson/Getty Images
Now that Kenny G and his iconic saxophone are picking up traction, in part due to a few viral Zoom jamming sessions with Ed Helms in addition to appearing in a Postal Service video, he's loving the positive response from young folks. "I'm flattered that these young guys are calling me to play. The Kanye thing was very easy, just like this one, because it just worked with my vibe. And even though the Postal Service was rock and roll and the Ed Helms thing was bluegrass, I've always thought of myself as very open," he told Variety.
In addition to being able to adapt to a variety of genres, Kenny is thankful he was able to "ride out" the quiet period in his career to hit mega-fame once again. "I feel very fortunate: It's almost 40 years since I signed my deal with Clive in 1982, and I'm still out here working," he told the outlet.
Sharing some of the projects he has in the works, he revealed that he has a new record on the way in addition to an HBO special about his life. "It's like riding a wave," he said of his longstanding career, adding, "there's a whole bunch of stuff coming up in this little part of the wave. I think whatever wave I've ridden, I'm kind of back in some ways — not that I ever felt like I wasn't, because however the wave rides, I still get to make music."