Zooey Deschanel Reveals The Truth Behind This Famous Elf Scene With Will Ferrell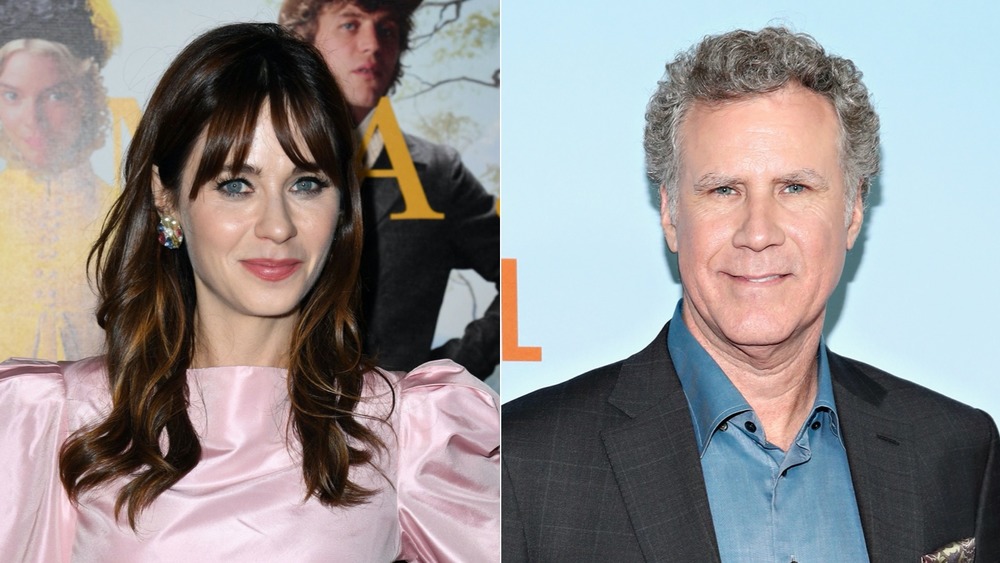 Jon Kopaloff, Cindy Ord/Getty Images
As the holiday season creeps up on us yet again, your favorite Christmas movies are back to take over the television. Among them is the Will Ferrell-starring 2003 film Elf, which has become a Christmas staple on stations across America year after year.
Zooey Deschanel, who costars as department store employee Jovie, is now revealing the truth behind one of the most famous scenes in the movie. The enduring scene features Deshchanel singing a popular holiday tune in the shower, while Buddy the Elf interrupts with his own vocals.
"It's funny because obviously everyone knows it's not appropriate to walk in the girls' bathroom when someone's showering, but he's so believable as this guileless elf," the actress said in an interview with Entertainment Weekly. "It's weird he's in there, but you totally buy that his intentions are pure and innocent."
While Deschanel and Ferrell both showed off their singing chops to "Baby It's Cold Outside," the New Girl actress revealed the scene wasn't exactly planned.
The shower scene in Elf wasn't planned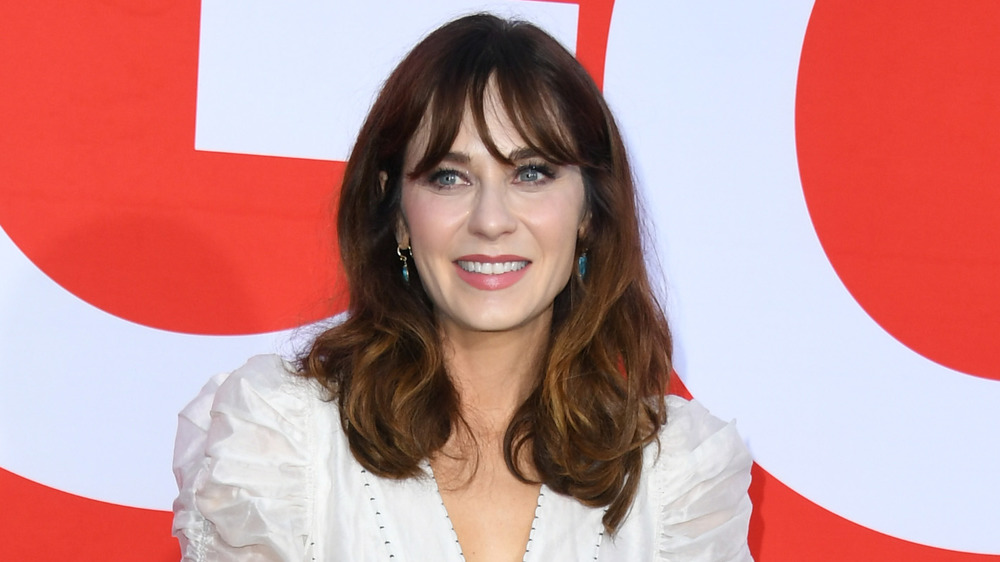 Jon Kopaloff/Getty Images
As Zooey Deschanel reminisced on the famous Elf shower scene in an interview with Entertainment Weekly, she revealed that it was Will Ferrell's vocals that shocked her the most. "He said he wasn't a singer, so I wasn't expecting much," the actress explained. "But his dad is a great musician. I should've known he'd be secretly good!"
The scene, in which Deschanel gives her own rendition of "Baby It's Cold Outside," has become one of the most memorable in the entire film. Deschanel, however, revealed that the scene wasn't even in the original script.
"I remember [director] Jon Favreau telling me that they were catering it to whoever played the part," Deschanel recalled. "One actress they were looking at was good at skateboarding. But I had a cabaret act at the time and I was performing a lot. They knew that I was a singer, so they put that in to be my special thing that he could discover I was good at."
In the interview, Deschanel also shared that she didn't realize she would have to prerecord her vocals when she first heard about the scene. "They recorded some live vocals as an option, but they almost never use those just because you just can't make it right," she explained. "I'm in a shower, there's nowhere to hide a microphone." The scene may have been a learning experience for its actress, but it will be studied for years to come.