Joe Biden Could Get Kicked Off This Popular Platform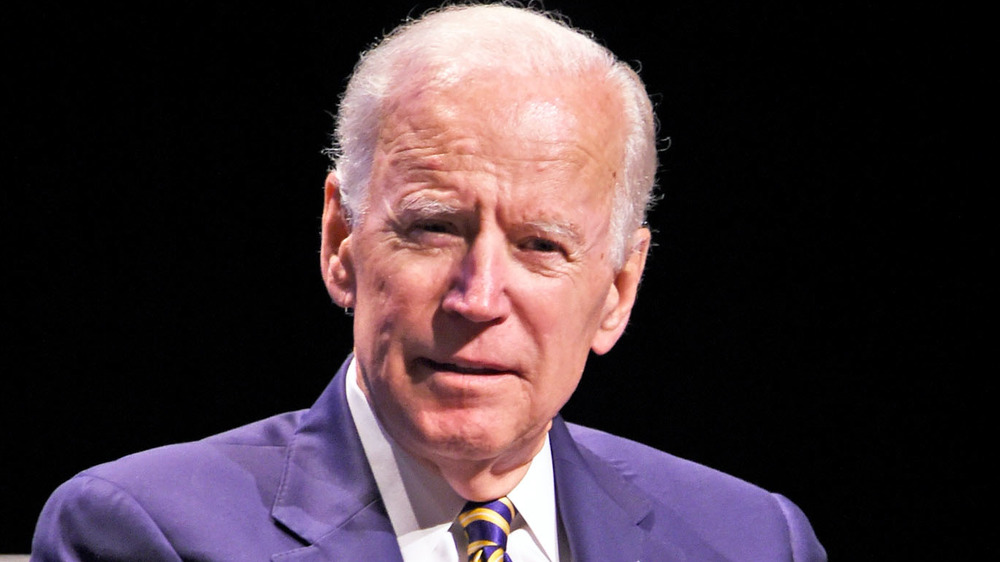 Stephen J. Cohen/Getty Images
Nintendo's Animal Crossing game blew up in 2020 after Animal Crossing: New Horizons came out in March 2020, amid the onset of the coronavirus pandemic. The game is so popular that even our favorite celebrities have played. Awkwafina, Cole Sprouse and Guy Fieri — who created Flavortown Island — are on the list of the game's high profile users, per People. Chrissy Teigen is also a huge fan, having tweeted about it as early as 2017. 
The objective of Animal Crossing is to imagine and create a "personal island paradise on a deserted island brimming with possibility," according to its website, but people have found other ways to use the game. Nintendo has taken notice, and now the electronics company is cracking down to ensure Animal Crossing is being used as it was intended. The new rules may affect some of the game's famous players, including president-elect Joe Biden. Here's why.
Nintendo changed its rules, which could get Joe Biden in trouble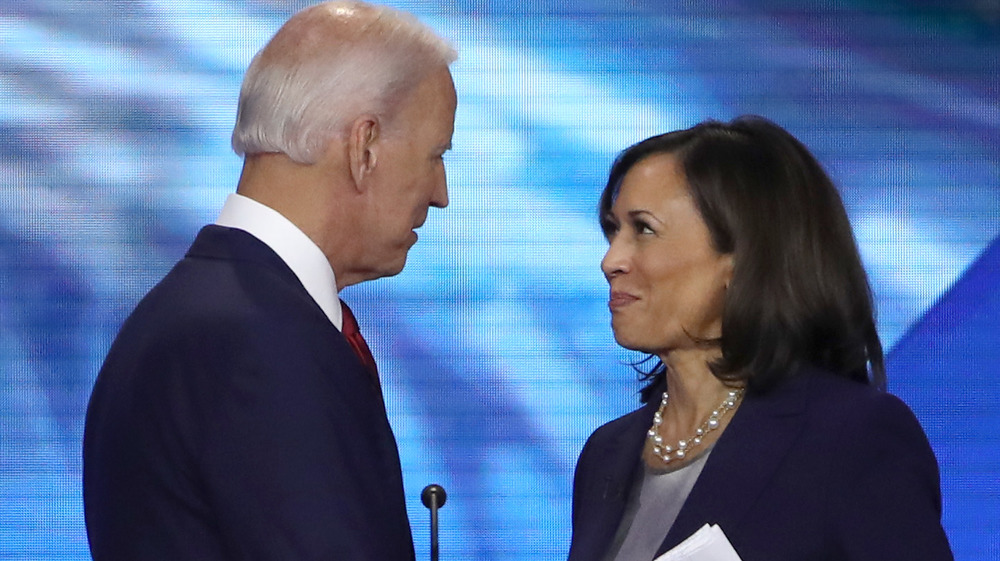 Win Mcnamee/Getty Images
By the fall of 2020, Animal Crossing's popularity was so evident that even politicians had joined — and not just to make friends with animals and unlock new characters. In September 2020, Joe Biden and Kamala Harris' campaign launched its own island adorned with Biden-Harris signs, according to The Verge. 
"Animal Crossing is a dynamic, diverse, and powerful platform that brings communities together from across the world. It is an exciting new opportunity for our campaign to engage and connect Biden-Harris supporters as they build and decorate their islands," Christian Tom, director of digital partnerships for the Biden campaign told The Verge. The campaign hoped the strategy would bring Biden supporters together and encourage people to vote in real life. However, now Nintendo is pulling the plug on any political action taken in the game, asking that in addition to not showing vulgar or offensive content, that users "refrain from bringing politics into the game," per the New York Post. 
The new rules also state that players cannot use the game "as a marketing platform that directs people to activities or campaigns outside the game," which includes sales pages, sweepstakes, giveaways, and more. Nintendo's new rules could potentially get Biden's island booted from the game. Despite the potential upset, as of this writing, his island still remains on the game. At this point, there hasn't been a public comment made by Biden's campaign on the issue.