Jeffree Star's Ex Andre Marhold Is Dating This Reality Star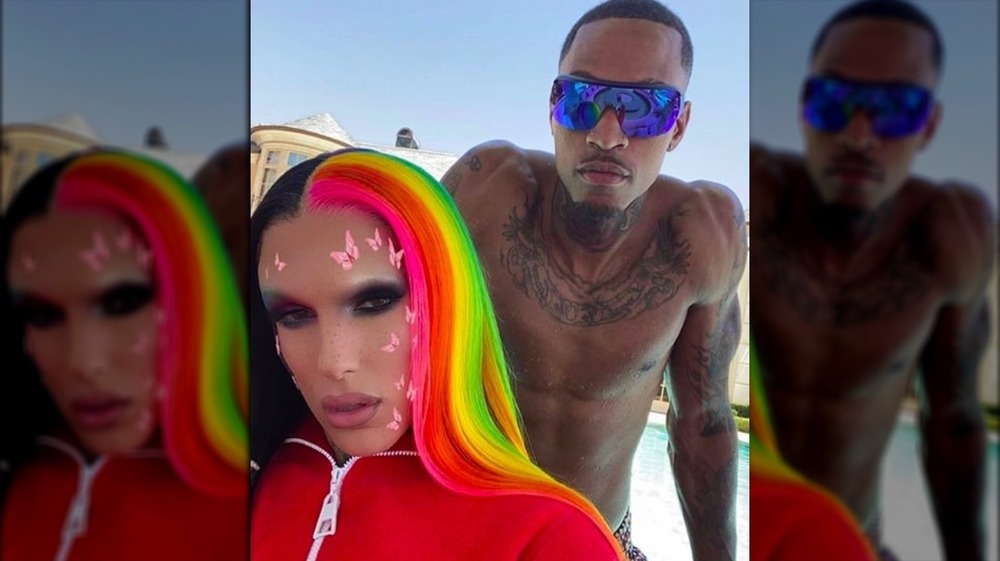 Jeffree Star/Instagram
Since going public with beauty influencer Jeffree Star in August 2020, professional basketball player Andre Marhold has been unable to stay out of the spotlight. The controversy surrounding their relationship amid Star's previous racist comments left plenty of Star's critics hoping Marhold would do two things: run off with millionaire boyfriend's money, or (and?) prove that Star's using him for a publicity stunt. Star's haters got their wish when the couple split in late September 2020, per Life & Style Magazine.
Despite Star and Marhold's messy ending, it doesn't seem like Marhold is showing any signs of heartbreak. On Oct. 25, 2020, Hollywood Unlocked shared candid footage on Instagram of Marhold cozied up at dinner with a new man at the table. An onlooker who took the video happened to spot Marhold and his boy toy sitting at a table outside of an unnamed restaurant showing extreme PDA. It turns out that the North Carolina native's new bae is Love & Hip Hop: Miami star Bobby Lytes.
The two have been spotted out on several occasions since the post, kicking it together in Miami and at Lytes' birthday party. The potential couple posted one another on their Instagrams, signaling to their followers that things are heating up. Lytes made the athlete his #MCM, while Marhold's photo of the two in the pool together formerly had a shady caption, reading, "MIA was fun!! Def not worried about no [star emoji]"
So what really went down between Jeffree Star and Andre Marhold?
Andre Marhold moved on from Jeffree Star amid robbery allegations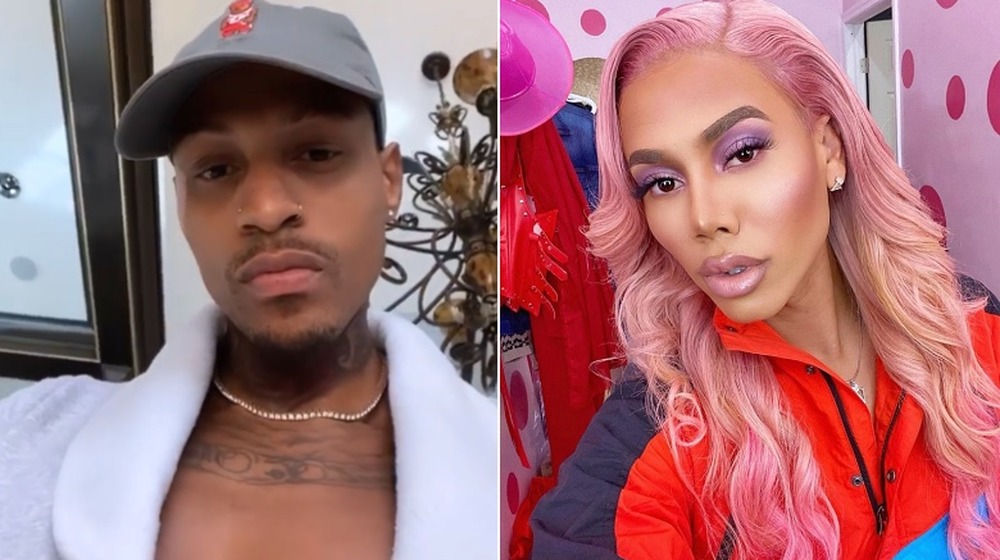 Andre Marhold, Bobby Lytes/Instagram
Jeffree Star and Andre Marhold's relationship shocked many, including Emmanuella "Leezy" Chartol, Marhold's ex-girlfriend and mother to his son. However, with the way things ended between this couple, it looks like Chartol wasn't the only one who felt robbed of their time.
On Sept. 30, 2020, Hip Magazine posted a screenshot of Star's now-deleted comment on Marhold's Instagram photo. "Since you can't answer the phone right now, can you give me all the stuff back you stole from my house??" Star wrote, suggesting Marhold robbed him. "What kind of lowlife f****ng scum does that? Give it back!!!!" Star later posted a cryptic story (via Dankanator), reading, "Every time I start trusting someone God slap the back of my neck with a scandal."
Marhold denied Star's accusations. By Marhold's account, Star paid him $70,000 to be his fake boyfriend. "At first, I didn't want to accept his offer but he added 30k to it remind you I have a kid and I would do anything to him to make sure he is good," he said in a now-deleted Instagram post (via Ace Showbiz). Marhold also claims Star was abusive towards him. "He would cuss me out, hit me, say racist things to me, he threatened to sue me if I spoke etc," he added. "I would never stoop that low nor have sex with a person who is racist and manipulative." Marhold seems to have had no trouble moving on from whatever happened.