What You Didn't Know About Harry Styles' Sister Gemma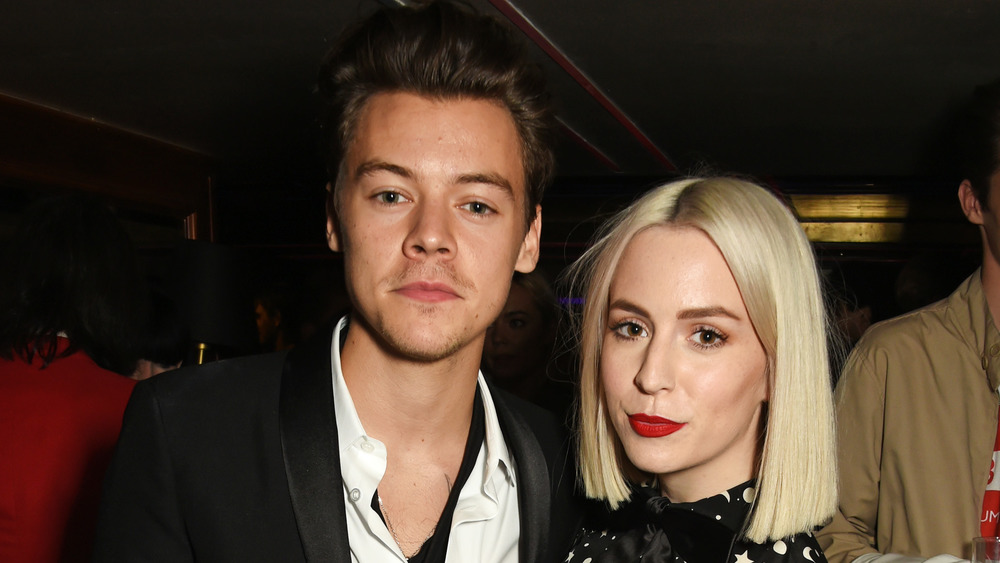 David M. Benett/Getty Images
Former One Direction crooner Harry Styles may have millions of adoring fans around the world, however, even he can feel lonely in certain circumstances. For instance, when the coronavirus pandemic hit in 2020, the "Sign of the Times" singer found himself far away from those he loves. 
"You see, I kind of got stuck here in California. I was supposed to board a flight home, but on that exact day, the US decided to cancel all flights, so I just had to stay here," he told Roman Kemp on Capital Breakfast (via the Mirror). In fact, the singer was about to embark on a world tour set to kick off in Dublin, Ireland. However, not only were his concert dates pushed back to a time when it will hopefully be safe to travel and get together in large groups again, but Harry had been about to reunite with a few particular people, which was also sadly put off.
"I was really looking forward to coming home and spending some time with my mum and sister, and my family," he said. While Harry admitted that staying where he was at the time was "for the best," he was perhaps cheered up by the fact that he was able to enjoy something very special with his sister, Gemma Styles, even if it likely was from afar. In fact, she was involved in one of the biggest milestones of his career — something that has never happened before to someone like Harry!
Gemma Styles helped her brother Harry Styles make history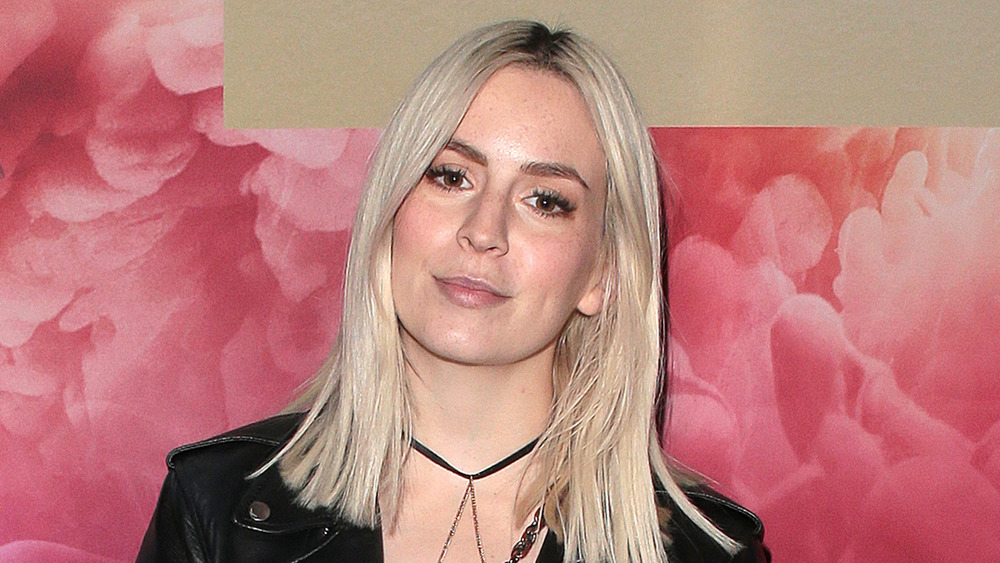 Ricky Vigil/Getty Images
Harry Styles made history in November 2020 when he became the first man to grace the cover of Vogue on his own. "If you take a look at the spread you can see why," according to Refinery29. Indeed, Harry is known for having a sense of style that breaks gender barriers, which is why you'll often see him wearing dress-pants and pearls or boots and ruffles. Frankly, the outlet notes his "daring and playful relationship with fashion is one that will likely serve as an inspiration for generations to come."
However, when Harry posed for the epic accomplishment, he wasn't there alone. Sitting beside him in one specific photo is his sister, Gemma Styles. The adoring sister took to Instagram to praise her brother, writing, "Vogue December 2020 @harrystyles The first man to appear solo on the cover of American Vogue. So proud of who you are." She then added, "Thanks for asking me [heart emojis]."
Gemma — who's a writer that's penned words for Teen Vogue and Glamour and a designer who's collaborated with Kenmark Eyewear — also has her own podcast called Good Influence, which aims to help listeners "learn more about climate change, therapy, food waste, sustainable fashion, mental health, and so much more." While it doesn't appear as if Harry has been a guest on the podcast yet, we have to wonder if it's only a matter of time before he sits down for a chat with his super-close sibling.