Why People Are Talking About Nelly's AMA Performance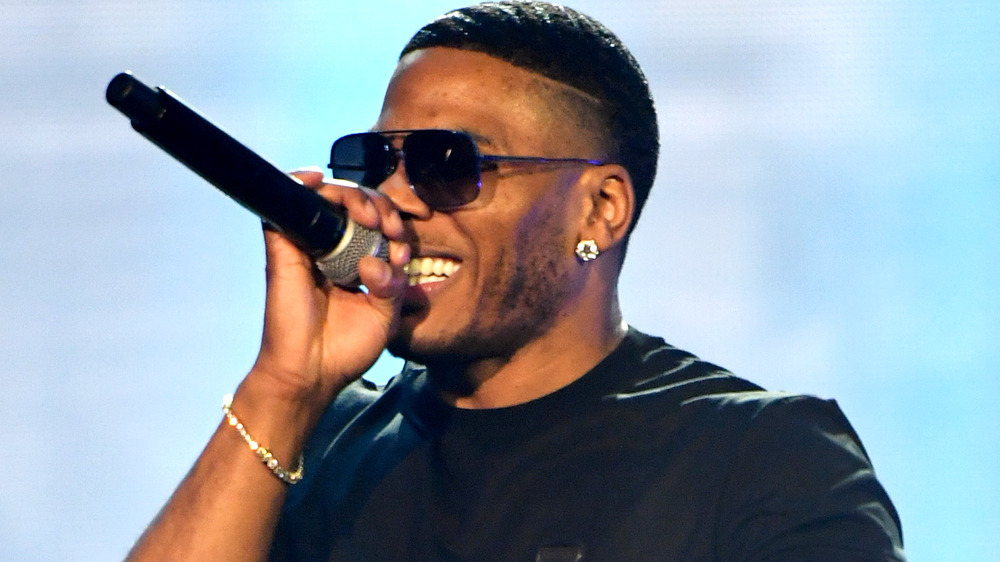 Kevin Mazur/ama2020/Getty Images
Excuse us, but what year is it? At the 2020 American Music Awards, rapper Nelly showed up to celebrate the 20th anniversary of his iconic album Country Grammar. The 2000 release was home to several huge hits for Nelly. The lead single, "Country Grammar (Hot S**t)," peaked at No. 1 on the Billboard Hot 100, and further releases included bops like "Ride wit Me," "E.I.," and "Batter Up." 
The album is arguably Nelly's best and no doubt his most well-known. He was commended for it, too — it took the No. 1 spots on the Billboard 200, Billboard Top Rap Albums and Billboard's Top R&B/Hip-Hop Albums charts when it was released. Of course, Nelly had to celebrate two decades of Country Grammar being a part of music history by performing a medley of hits at the Nov. 22, 2020, award show in Los Angeles, accompanied by City Spud, who originally recorded "Ride wit Me" with him.
Not only did the throwback performance get people on the internet talking, but there was a lot of chatter about one other very prominent aspect — the fact that Nelly seemingly has not aged at all in two decades.
Twitter can't get over how good Nelly looks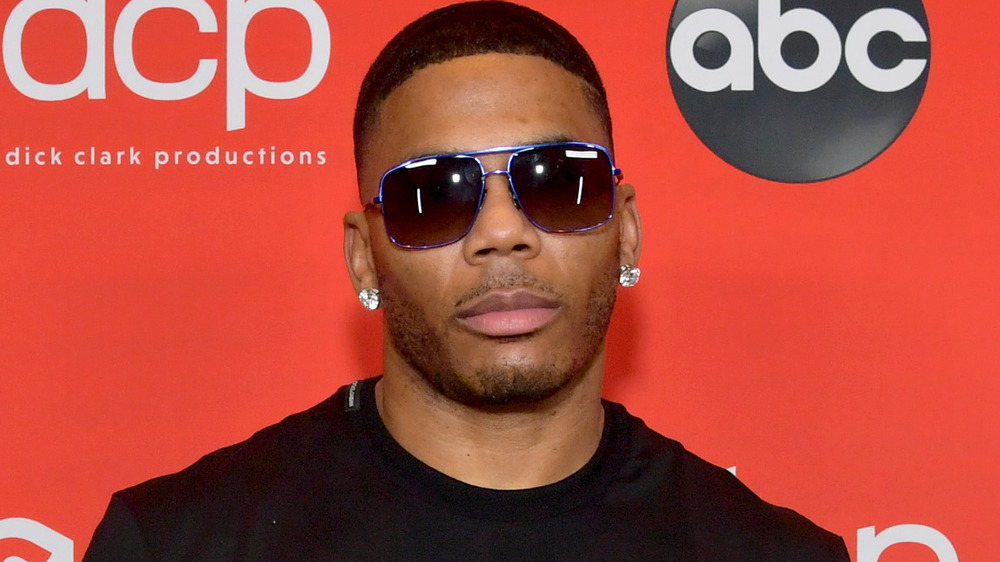 Emma Mcintyre /ama2020/Getty Images
Nelly – who has been back in the spotlight in 2020 as a competitor on Dancing with the Stars – didn't look a day older than when he originally released his album Country Grammar in 2000 when he took the AMAs stage in November 2020. Viewers were quick to sing his praises on Twitter, chiming in on both the nostalgia of the performance, which included "Country Grammar," "E.I.," and "Ride wit Me," and his good looks. 
"Nelly hasn't aged a bit and is performing ahh taking me back! 20 years wow," one person tweeted. Another person thanked him for taking care of himself for so many years, contributing to his healthy look in 2020 — and their continued crush. And while some may have seen their attraction to Nelly awakened with his AMAs performance, those who have been fans all along were kind enough to point out that he's always been attractive!
No matter how you look at it, you have to admit Nelly's AMAs medley was a fun trip down memory lane, and the rapper put on a stellar performance of his hits.