What Kim Kardashian Revealed About Kanye West's Lost In The World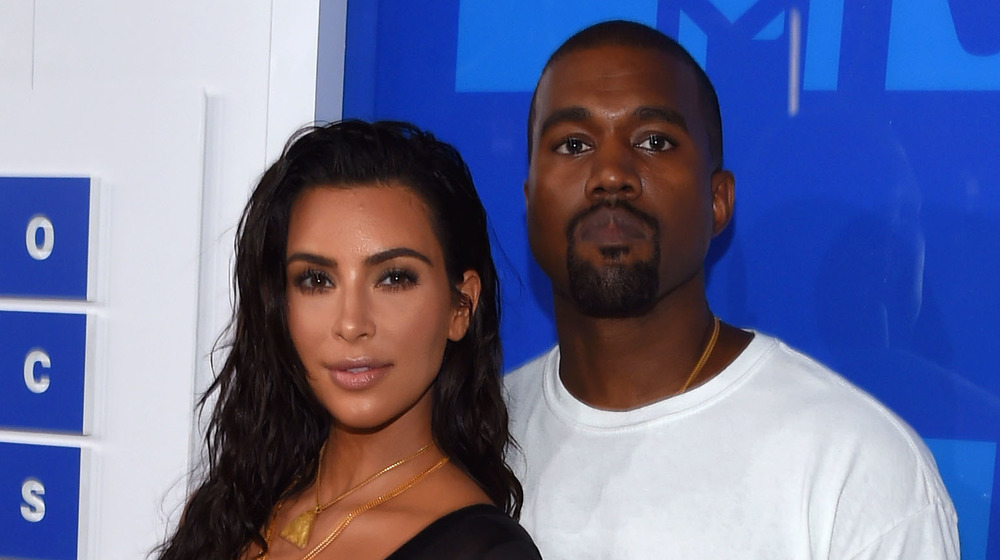 Larry Busacca/Getty Images
The love story between Kim Kardashian and Kanye West began with a friendship and one big crush. Rapper West has never been shy in publicly declaring his love for the E! reality star. The couple first met back in 2004, and by 2006, the artist revealed to Ryan Seacrest he "saw a picture of her and Paris Hilton" and remembered "telling [his] boy, 'Have you seen that girl Kim Kar-dijon?" according to Rolling Stone.
Six years later, West outright declared his love for the Kardashian on his single "Cold" in 2012. The lyrics read, "And I'll admit, I had fell in love with Kim / Around the same time she had fell in love with him / Well that's cool, baby girl, do ya thang / Lucky I ain't had Jay drop him from the team." The "him" Ye is referencing was Kardashian's second husband, NBA player Kris Humphries.
As West fans celebrate the 10-year anniversary of My Beautiful Dark Twisted Fantasy, an album that is widely rumored to be about West's previous relationship with Amber Rose, his wife shared a sweet backstory behind the lyrics of a single off the album, "Lost In The World."
Lyrics for Kanye West's 'Lost In the World' came from an old poem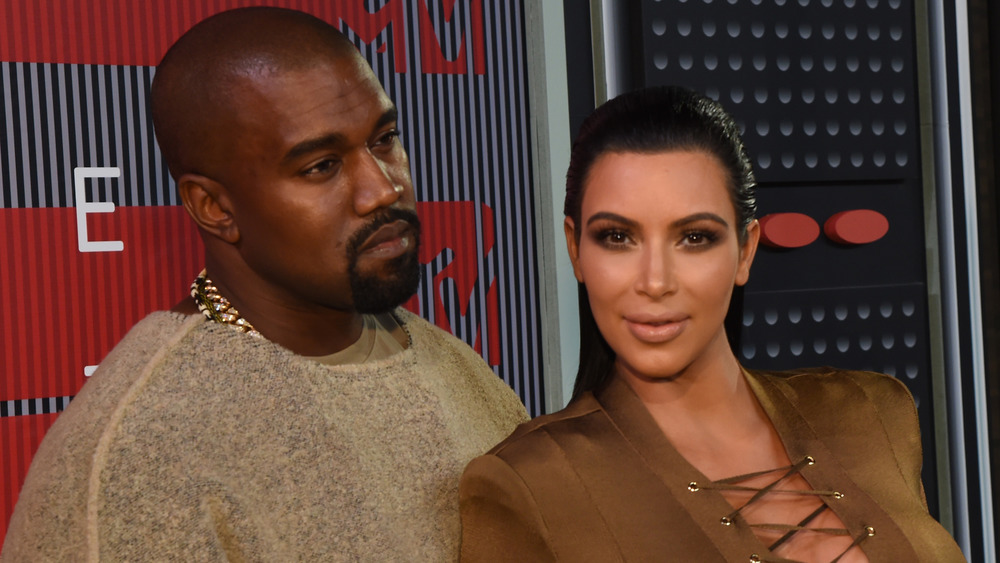 Larry Busacca/Getty Images
Since Kim Kardashian and Kanye West married in 2014, West has shown off his admiration for his wife with extravagant gifts, dedication videos, and flower walls. The Keeping Up with the Kardashians star is now revealing that the public displays of affection began a long time ago. In November 2020, the SKIMS owner took to Instagram in celebration of My Beautiful Dark Twisted Fantasy and shared an old birthday card from her 30th birthday, which included the lyrics for West's 2010 song "Lost In The World."
"Happy 10 year anniversary to Kanye's 'My Beautiful Dark Twisted Fantasy' album. For those that don't know the story behind 'Lost In The World'... Kanye couldn't come up with some of the lyrics but then realized he had then in a poem he had written me that was my birthday card he gave me for my 30th birthday," wrote the reality star. "He took the poem he wrote me and made it the song. I keep everything!"
In the card, West calls Kardashian his "devil," "angel," "heaven," and "hell." The poem was turned into the song which goes, "You're my devil, you're my angel / You're my Heaven, you're my Hell / You're my now, you're my forever / You're my freedom, you're my jail / You're my lies, you're my truth / You're my war, you're my truce / You're my questions, you're my proof / You're my stress and you're my masseuse." Who knew?!