Inside Kanye West's Public Apology To Kim Kardashian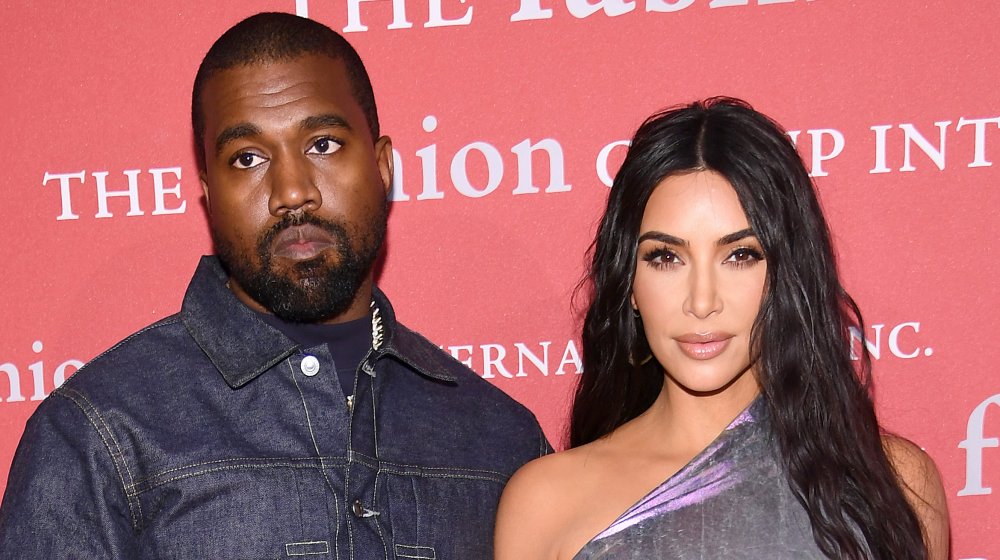 Dimitrios Kambouris/Getty Images
Ever since Kanye West announced he's campaigning for the 2020 presidential election, he's shared a lot about his family life in very public ways. At a campaign rally on July 19, 2020, the rapper made some jarring remarks. He claimed that he and his wife Kim Kardashian considered having an abortion when she was pregnant with their daughter North West. Unfortunately, his comments at the campaign rally were not the only recent remarks from the rapper that caused some controversy.
West tweeted and deleted that his wife and his mother-in-law Kris Jenner tried to lock him up, in addition to claiming that Jenner is not allowed to see the couple's four children, according to People. He even said that he had been "trying" to divorce his wife ever since she met up with rapper Meek Mill to discuss prison reform, a meeting that took place in a very public setting back in 2018.
On July 25, West mentioned his wife on Twitter again, but this time, he took the opportunity to say sorry and he didn't delete the tweet either. The father of four wrote, "I would like to apologize to my wife Kim for going public with something that was a private matter. I did not cover her like she has covered me. To Kim I want to say I know I hurt you. Please forgive me. Thank you for always being there for me." Kardashian didn't publicly respond, but she did acknowledge the apology in a subtle way.
Kim Kardashian spoke out about Kanye West's struggles with mental health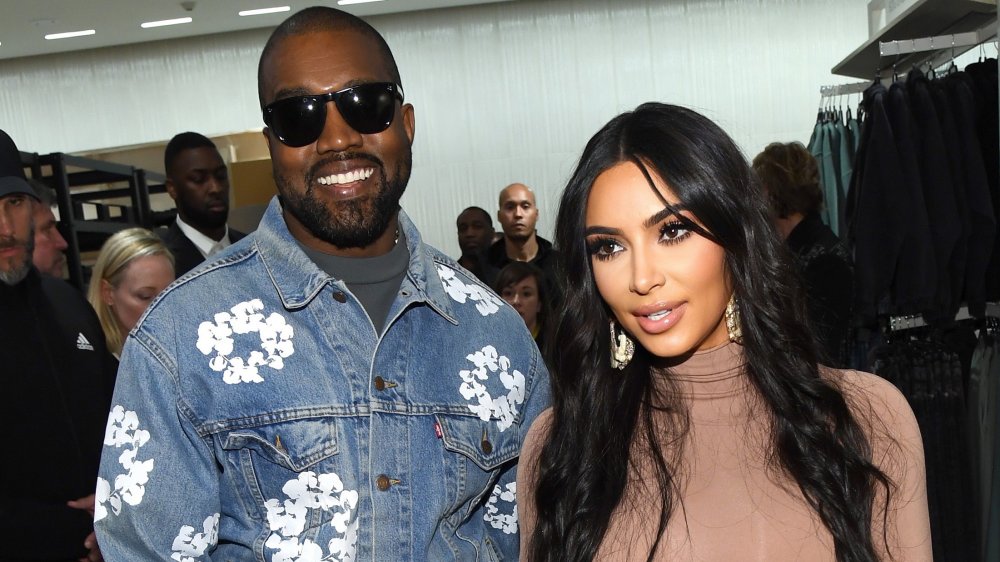 Kevin Mazur/Getty Images
Kim Kardashian hasn't directly responded to the apology from her husband Kanye West. However, Metro U.K. reported that someone responded to West's tweet with, "I love you both so much," and Kardashian clicked "like" on that post. Other than that very subtle confirmation that she saw her husband's tweet, Kardashian has been much quieter than usual on social media, other than three Instagram Stories she posted on July 22, 2020.
In the Instagram Story posts, Kardashian shared a lengthy, heartfelt message about her husband's mental health struggles. The Keeping Up With the Kardashians star acknowledged that she'd never spoken about West's bipolar disorder diagnosis publicly before, explaining why she felt it was the right time to do so now. She wanted to address "the stigma and misconceptions surrounding mental health." Kardashian wants to be there for her husband, but that's easier said than done, sharing that families are "powerless" to intervene in these situations unless a minor is involved.
Kardashian wrote, "He is a brilliant but complicated person who on top of the pressures of being an artist and a black man, who experienced the painful loss of his mother, and has to deal with the pressure and isolation that is heightened by his bipolar disorder." She added, "Those who are close with Kanye know his heart and understand his words some times do not align with his intentions." Kardashian only made clarifying and supportive comments toward West, despite the negative remarks he shared about their family recently.
Kanye West reportedly recently went to the hospital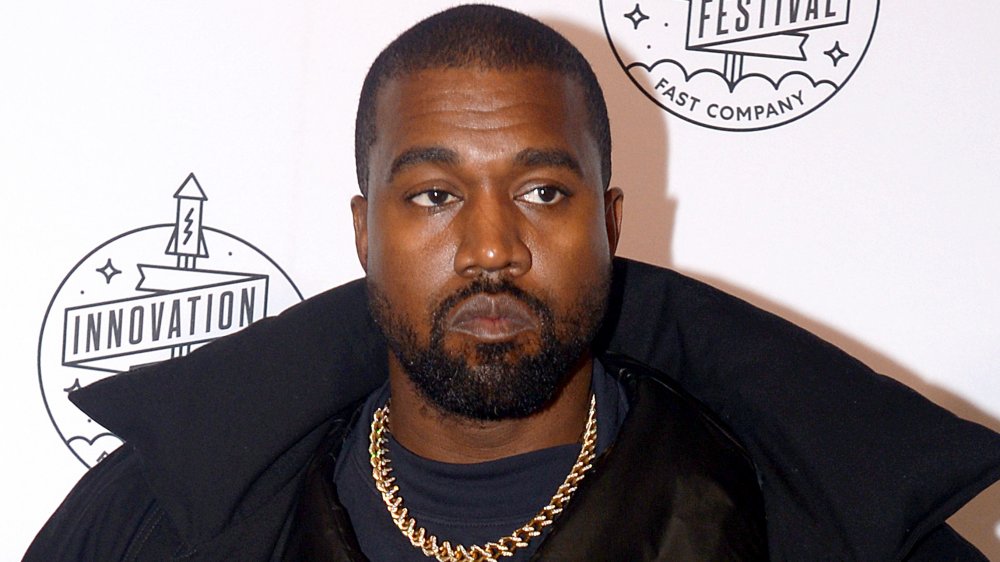 Brad Barket/Getty Images
On July 25, 2020, TMZ shared photos of Kanye West walking into a Wyoming hospital, reporting that he went there for anxiety, but left after about 10 minutes. After, his team arranged for an ambulance to come to his ranch. EMTs checked his heart rate and blood pressure, ultimately determining that the Yeezy designer wasn't in any danger. The outlet also reported that after the ambulance left the property, West invited paparazzi over because he wanted the photographers to let him "control the narrative." 
The "Gold Digger" rapper has been making headlines almost every day since he announced his desire to be president. However, he and Kim Kardashian haven't spoken out about the state of their marriage post-apology tweet. In the meantime, he's still working on his presidential campaign, with TMZ reporting that he shelled out at least $30,000 to a third-party vendor called Let the Voters Decide to collect the necessary amount of signatures for him to be on the ballot in Illinois.
Although Kardashian asked the public to show "grace" to her husband in the wake of his mental health struggles, she didn't mention his presidential aspirations. The only time she acknowledged his campaign was on the day he announced it when she tweeted an American flag emoji. Earlier that day, she also shared photos of the two with son Saint West. It's unclear what's going on with their marriage right now, but since they're both public figures, the world will know eventually.
If you or someone you know is struggling with mental health, please contact the Crisis Text Line by texting HOME to 741741, or call the National Alliance on Mental Illness Helpline at 1-800-950-NAMI (6264).