Who Is Biden's Pick For Secretary Of State, Antony Blinken?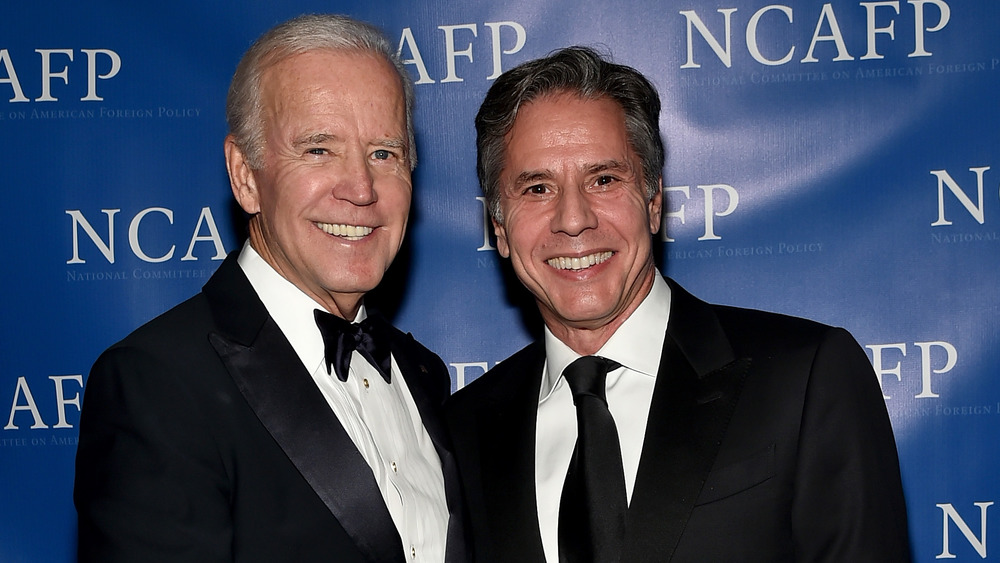 Mike Coppola/Getty Images
Now that the election has been called in President-elect Joe Biden's favor, it's time for the former vice president to start establishing his cabinet. One of the first announcements Biden made was that he plans to nominate veteran diplomat Antony Blinken as his Secretary of State and, by all accounts, the man is up for the job. 
Blinken, a former deputy secretary of state for President Barack Obama, began his career at the State Department during the Clinton administration, per The New York Times, but he's been a close aide and advisor to Biden for over 20 years. Most notably, Blinken served as Biden's top aide when he was on the Senate Foreign Relations Committee and also served as his national security advisor when Biden was vice president. Thus, Blinken clearly knows how the president-elect thinks and how to work with him. Blinken also reportedly helped Biden and Obama respond to ongoing issues in the Middle East, including Egypt, Syria, and Libya. Now, he has big plans for the Biden administration"s foreign policy. 
Antony Blinken has big plans for Joe Biden's administration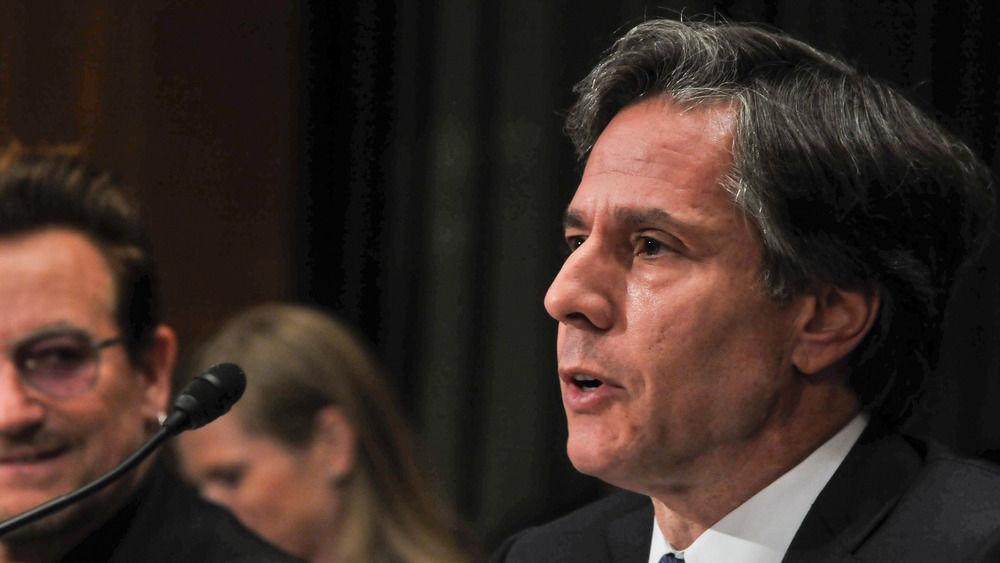 Kris Connor/Getty Images
In addition to Antony Blinken, Joe Biden is also expected to announce that another close aide, Jake Sullivan, will be his national security advisor. Sullivan previously worked at the State Department under Hillary Clinton. Both Blinken and Sullivan were opposed to President Trump's foreign policy initiatives and believe that their first job will be to reestablish the United States as a team player on the global stage and express a desire to work with other countries to solve big issues, per The New York Times. 
Per the outlet, Blinken said this summer at a forum, "Simply put, the big problems that we face as a country and as a planet, whether it's climate change, whether it's a pandemic, whether it's the spread of bad weapons — to state the obvious, none of these have unilateral solutions. Even a country as powerful as the United States can't handle them alone." And as it stands right now, it looks like the transition to a new administration is already well under way, whether President Donald Trump agrees with it or not.