This Is What Dolly Parton Would Be Doing If She Wasn't A Singer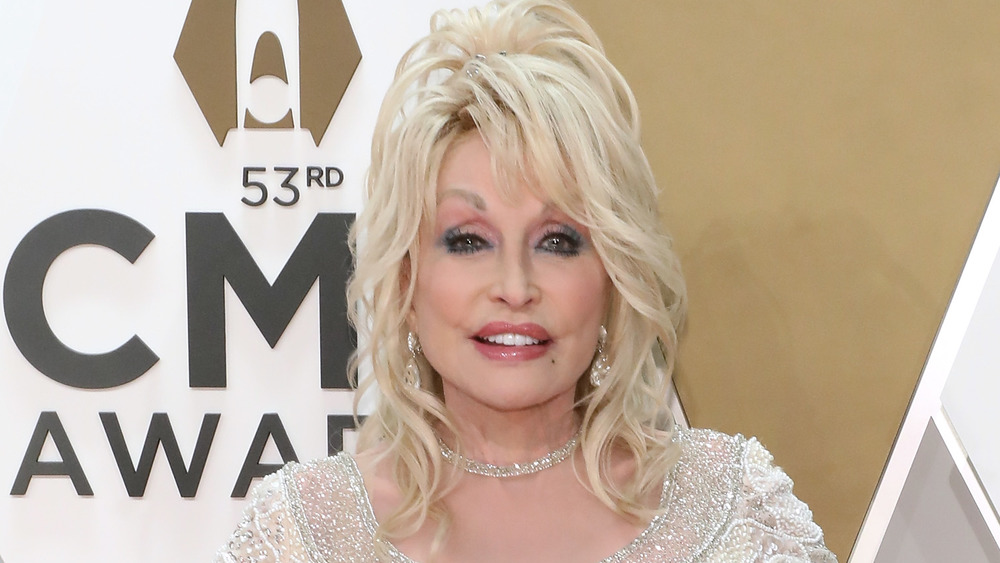 Taylor Hill/Getty Images
It's hard to imagine what the world would be like without singer, songwriter, actress, and all-around legend Dolly Parton. That's why it may surprise you to hear that if the entertainment industry didn't work out for her, the "I Will Always Love You" singer had another career in mind.
When she isn't performing one of her hit songs from the past few decades or funding research for Moderna's COVID-19 vaccine, Parton is starring in one of our favorite classic movies.
While she may be known for her legendary country music career, the "Jolene" singer has quite impressive acting credits too. The famous blonde made her big-screen debut in 1980's 9 to 5, for which she wrote the film's theme song with the same name. This got Parton both an Academy Award nomination and a Grammy Award nomination.
But some may argue that the true fan favorite is the 1989 comedy-drama Steel Magnolias, where Parton famously played Truvy Jones, a beautician who owns a home-based beauty salon in a small southern town. Parton, who has obviously always been glamorous and clearly knows a thing or two about beauty, told Vanity Fair in November 2020 that "she really liked the role that [she] played" in the film because it's what she would have been doing for work if she wasn't a singer.
Dolly Parton would be a beautician if she wasn't a singer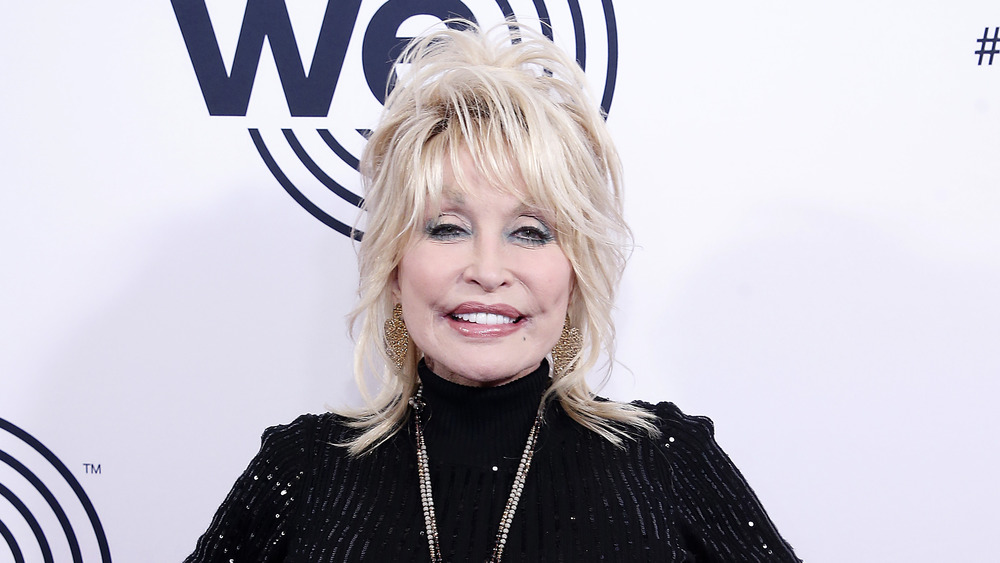 John Lamparski/Getty Images
Country star Dolly Parton said that if she wasn't in show business, she would have been a beautician. That's why she said her role as a beauty salon owner in Steel Magnolias felt "perfect" for her. 
The godmother to Miley Cyrus told Vanity Fair, "I thought this was the perfect role for me because if I had not made it in the business, I would have been a beautician because I would have had to have gotten discount prices on makeup and hair color and bleach and all that."
Parton added that she did have some experience in doing hair, thanks to her mom, and that her creativity would make her a good beautician, just like her character Truvy Jones in Steel Magnolias. "I understood because I used to always do my mama's hair. Because I'm very creative too. I'm good with my hands so I do good hair. So I felt like Truvy, I felt like I was fit right in that spot."
Parton has proved that she would have made a great beautician through all of her original, over-the-top looks that she's created herself. She told Vogue in 2017, "If I'm gonna have any looks at all, I'm gonna have to create them," reiterating her character Truvy's famous line, "There's no such thing as natural beauty."