Here's What We Know About Taylor Swift's Surprise Film So Far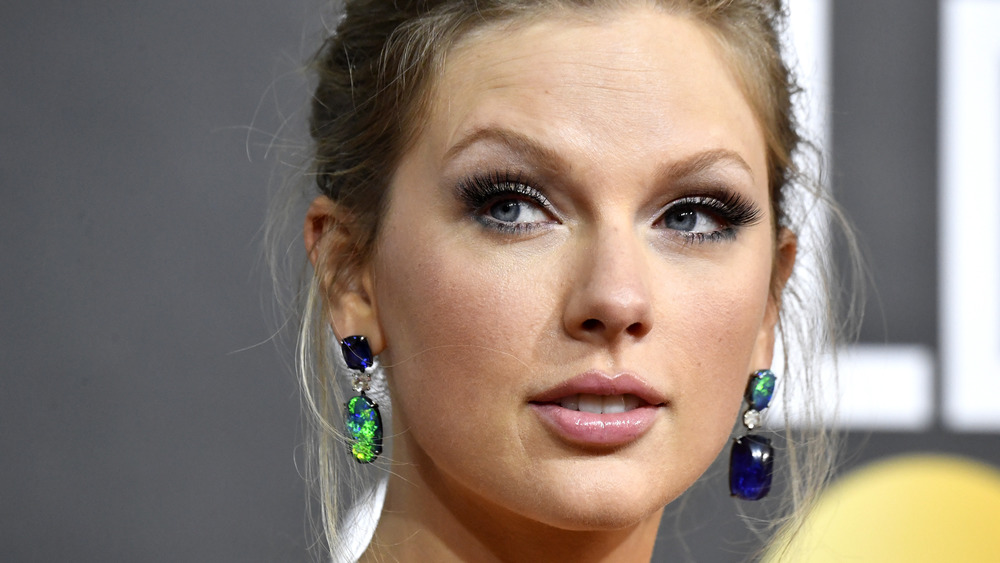 Frazer Harrison/Getty Images
While Taylor Swift's fans have grown accustomed to surprises, few probably saw the singer-songwriter's latest announcement coming. On the morning of Nov. 24, 2020, Swift took to social media to reveal that, at midnight PST, she will be releasing her latest concert film exclusively on Disney+. "Well it's 11/24 and 24-11=13 so I've got an announcement," Swift posted on Twitter, poking fun at her own infamous love of numbers. "You haven't seen this film before."
Titled folklore: the long pond studio sessions, a press release noted that "Swift will perform each song from the album in order, accompanied by her co-producers [Jack] Antonoff and [The National's Aaron] Dessner and featuring a guest appearance from [Bon Iver's Justin] Vernon as they reveal the meaning and the stories behind all 17 tracks for the very first time," per Good Morning America. Swift and her co-creators "secretly filmed the intimate performance at Dessner's Long Pond recording studio in Upstate New York in September using a robotic camera to abide by COVID-19 safety protocols," GMA added.
"Folklore was an album that was made completely in isolation, which means that Aaron Dessner, Jack Antonoff and I never saw each other while we were collaborating and creating the album," Swift said in a recorded message that aired on GMA Tuesday morning. "But we got together at Long Pond Studios and for the very first time got to create this music together, play through it, talk through it."
Yet, while fans are undoubtedly excited about the surprise, diehard Swifties already had an inkling that something might be on the horizon.
Did Taylor Swift's fans already know about her upcoming concert film?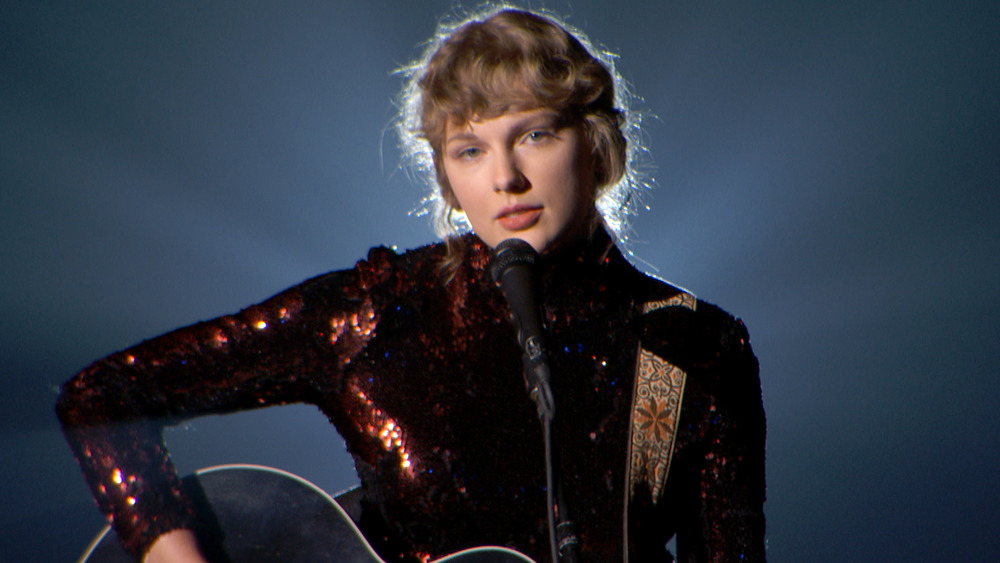 Acma2020/Getty Images
Days before Taylor Swift announced the release of her latest concert film, folklore: the long pond studio sessions, the Grammy award-winner posted a black-and-white photo on social media with the caption, "not a lot going on at the moment." While that sentiment applies to almost everyone amid the COVID-19 pandemic, Swifties were quick to point out the parallels between this post and the post that proceeded Swift's recording of her secret album, folklore. "LAST TIME SHE DID THIS SHE STARTED RECORDING FOLKLORE," one fan tweeted.
Because the aesthetic of Swift's most recent post harkened back to the "cottagecore" vibes of folklore, it was easy to make the connection. But, of course, Swift's release will not be like the star's other concert films, as this one could not be filmed before a live audience. Instead, this intimate gathering with her co-producers Jack Antonoff and Aaron Dessner will offer Swift's fans an inside look at the creative process behind her most unconventional album yet.
"This could've been a time where I absolutely lost my mind," Swift revealed in the trailer for the Disney+ film. "And instead, I think, you know, this album was like a real flotation device." Inspired by her time in isolation, Swift wrote, "Picking up a pen was my way of escaping into fantasy, history, and memory. I've told these stories to the best of my ability with all the love, wonder, and whimsy they deserve." And now, she's ready to share even more of her creative, inner life with the world.
"I'm so excited for you to see it," the singer added via Instagram Stories. "It was an amazing experience getting to really jump into the album with the people that I made it with, and I really hope you enjoy it."