Why Kaitlyn Bristowe's DWTS Win Means So Much To Artem Chigvintsev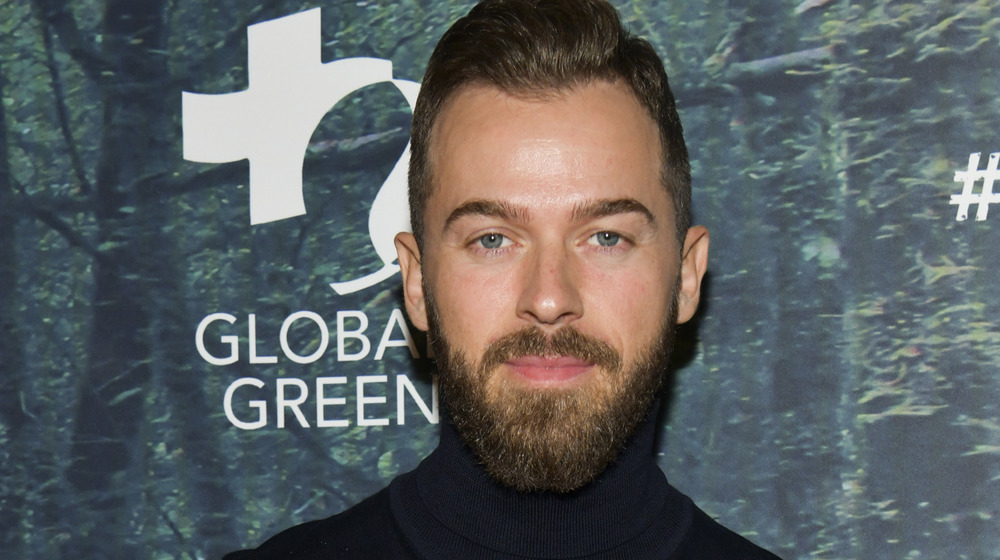 Rodin Eckenroth/Getty Images
Season 29 of Dancing with the Stars was filled with firsts for the almost 20-year-long series. Not only did ABC's competitive dance series have some major casting changes when it came to the show's host (Tyra Banks surprisingly replaced former hosts Tom Bergeron and Erin Andrews), but also production had to think outside of the box to execute live and entertaining performances amid the coronavirus pandemic. However, despite the changes, the show went on with only a few hiccups throughout the season. And in the end, the mirrorball trophy went home to a well deserving team, Kaitlyn Bristowe and Artem Chigvintsev, which actually was another first for the series. It was Artem's first win since he first joined Dancing with the Stars back in 2016, as per the Daily Mail.
Even though they won the coveted mirrorball trophy, Artem and Kaitlyn definitely had to work to take home the glitzy ballroom prize. Throughout the season, they had a lot of ups and downs and even some harsh critiques from judge Carrie Ann Inaba. So, for them to be named champions was a huge accomplishment for Kaitlyn and especially Artem. Fans could see just how much the win meant to the duo, too. Both Kaitlyn and Artem opened up about their Dancing with the Stars journey shortly after the show's finale and were a bit emotional talking about their experience.
Dreams came true for both Artem Chigvintsev and Kaitlyn Bristowe on 'DWTS'
Dancing with the Stars Season 29's champions Kaitlyn Bristowe and Artem Chigvintsev were beyond excited that they were crowned winners of the competitive dance series. Artem told Entertainment Tonight, "I was thinking about where I was a year ago, exactly. Where I was not a part of last season, how I felt that [my] old dancing dreams were done and dusted, and that I was never going to be able to perform on that stage at all." He added: "And then just standing with Kaitlyn in the final and being called as the champion of the season? I mean, it was such a surreal moment that I never thought it would be, in the reality of this world ... It made me so emotional because of that."
As for Kaitlyn, she had been dreaming of appearing on DWTS for years. She told ET, "I don't even know how to put it into words ... if you believe in something and if you have a passion or a dream ... when you think of anyone who's gotten somewhere, I guarantee they have a story about what it took to get there." She continued, "So for me, it makes it all so much better that I had this dream. Same thing with Artem. You just never know when it's going to happen and the fact that everything just aligned for us and that we're here with the mirrorball, like, what?"