Inside The Love Triangle That Adina Howard Claims Ended Her Career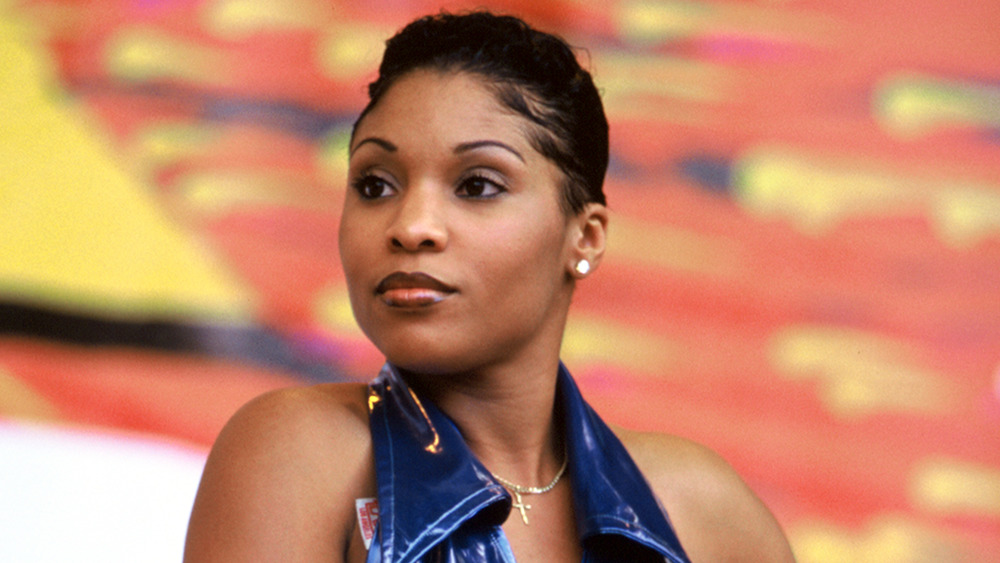 Tim Mosenfelder/Getty Images
Long before contemporary female artists like Megan Thee Stallion and Cardi B were rising to the top of the music charts with bold, assertive tunes that celebrated women's sexuality, there was a whole crop of performers that were breaking down barriers with the same kind of no-holds-barred bravado. The '90s in particular saw an explosion of female artists who felt empowered to buck convention and talk openly about gettin' busy in their music and on stage. And, in 1995, few of them were as popular as R&B singer Adina Howard. 
Arriving on the scene around the same time that raunchy rappers like Lil Kim and Foxy Brown began to give the boys a run for their money, Howard shook up the industry with her funky breakout single "Freak Like Me," which left very little doubt about what kind of person she was. Letting it be known, unabashedly, that she wanted "a freak in the morning, a freak in the evening," Howard's flirty debut single shot to platinum status, and she quickly became one of the hottest and most promising new acts in popular music. 
Her meteoric ride would soon come crashing down though, and as BET notes, this self-proclaimed freak's fast flameout was directly attributable to a love triangle with some very popular musical stars of the day. Though she in some ways laid a blueprint new singers still follow today, Howard's messy romantic life ultimately stopped her career short, and she hasn't been as relevant since. So what happened? 
Adina Howard came for Brandy's man and lost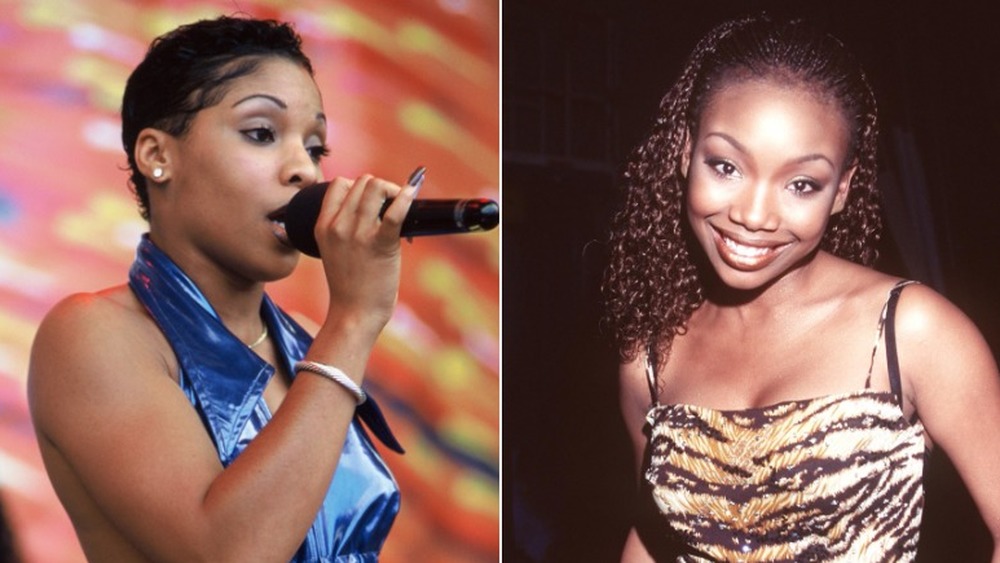 Paras Griffin, Ron Wolfson, Getty Images
It all started when Adina Howard, a new darling of the music industry in the '90s, had an affair with Wanya Morris of Boyz II Men — which was by then an already massively popular group. There was just one snag though: as detailed in the docuseries Unsung, Morris was already attached to someone else. And that someone else was Brandy, a way bigger, bankable star than Howard and a celebrity with a squeaky clean image that was the polar opposite of Howard's unapologetically promiscuous style. "Two young ladies, a lot of their egos get in the way and were kind of going through it about a guy," Howard says in the episode. But it wasn't just the ladies themselves who were feeling some kind of way over their shared bae. 
When whispers about Howard and Morris' fling reached the ears of high-powered music exec — Howard's boss — Sylvia Rhone, the love triangle got even more complex and complicated. Unbeknownst to Howard at the time, she was about to make some regrettable choices that would put her fate and entire career on the line, ending in disastrous results for her. Rhone is widely regarded as the most influential woman in the music business ever, as per Variety, so when Howard made the mistake of crossing her, she learned the hard way that making an enemy at the executive level can have consequences that no amount of talent, drive, or buzz could ever fix. 
Wendy Williams threw gasoline on the fire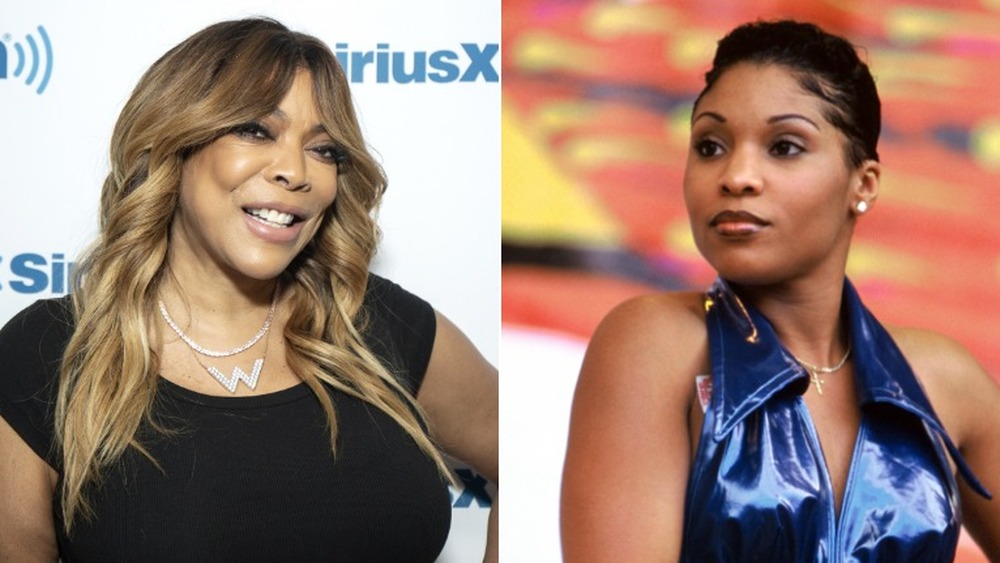 Santiago Felipe, Tim Mosenfelder, Getty Images
After Sylvia Rhone heard about Adina Howard and Wanya Morris' tryst, the head honcho spoke with the singer and implored her to let the relationship go and focus on her career, according to Howard's episode of Unsung. She didn't want to, and word of the situation became the talk of the town. Wendy Williams, then a radio DJ and gossip queen on New York's station Hot 97, heard about it and called Howard, which is when Howard changed the course of her life. 
"[Howard] had some choice words in there for Sylvia and for Brandy," producer Billy Moss said in the Unsung episode. "That pissed Sylvia off, she was on fire." When Rhone heard what Howard said about her, she allegedly put the kibosh on Howard's career — stalling the release of her second album indefinitely. From the sounds of it, Howard learned a valuable, painful lesson about biting the hand that feeds you. 
"I said something very inappropriate about the head of the label and she pulled up the emergency brake, and shut everything down," she remembered. "And rightfully so because when you got the power to do that and you don't like what people are saying about you, yeah." Howard's story is a cautionary tale for up-and-coming artists and basically everybody who has to answer to a boss: you might not like what they have to say, but if you know what's good for you, you'll think carefully about how you respond.