The Interview That Nearly Ruined Tom Hiddleston's Career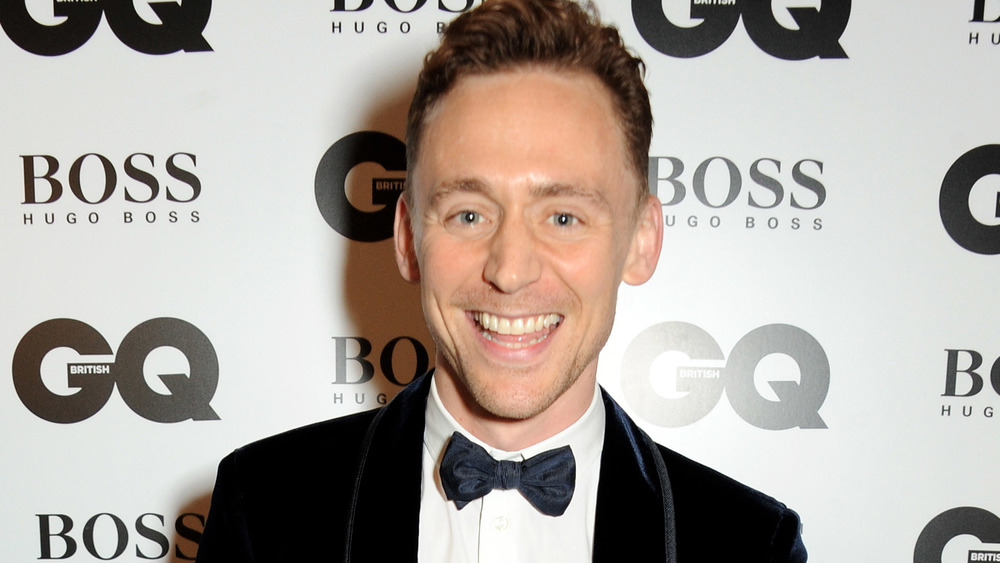 David M. Benett/Getty Images
Back in 2016, Thor villain Tom Hiddleston and pop star Taylor Swift dated for three months. Swift began dating the British actor shortly after breaking up with Scottish DJ Calvin Harris in June 2016. Hiddleston first met Swift at the 2016 Met Gala, where they participated in an "epic dance-off." Then, per Us Weekly, the pair flaunted some serious PDA on a Rhode Island beach in June 2016. A witness told the outlet, "They were all over each other — hugging and kissing — even though there were 20 people coming and going on the beach. They looked like any young couple madly in love without a care in the world."
In July 2016, The Night Manager star confirmed to The Hollywood Reporter that he and Swift were dating. "The truth is that Taylor Swift and I are together, and we're very happy," he revealed. "Thanks for asking." There were rumors on social media that the romance was one big publicity stunt, but Hiddleston denied it, stating, "That's the truth. It's not a publicity stunt."
The romance was short-lived, however, as the couple announced that they had caledl it quits on Sept. 6, 2016, which was surprising because, at one point, Us Weekly reported that Hiddleston was close to proposing to the "Shake It Off" singer. While Swift remained relatively silent about the breakup, the following year, Hiddleston spoke to GQ about their relationship and why those photographs of him wearing an "I heart T.S." t-shirt surfaced. Keep scrolling for the details.
Tom Hiddleston only has nice things to say about Taylor Swift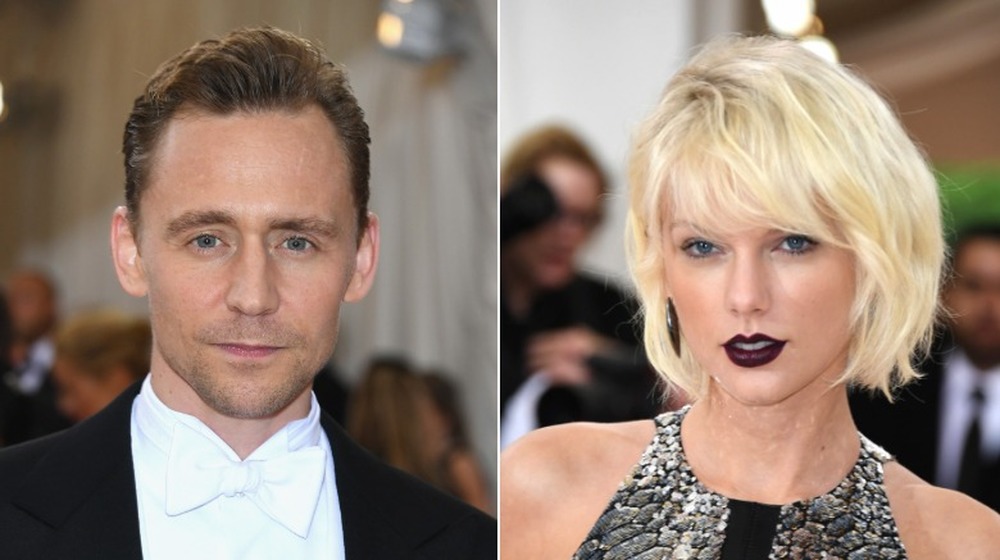 Larry Busacca, Larry Busacca/Getty Images
While Taylor Swift remained relatively silent about her split from Tom Hiddleston, he was the first to spill the tea. GQ repeated the common publicity stunt inquiry and, once again, Hiddleston confirmed, "Of course it was real." On top of that, he only had nice things to say about Swift, stating, "Taylor is an amazing woman. She's generous and kind and lovely, and we had the best time."
During the interview, Hiddleston finally revealed why he wore a tank top that read "I heart T.S." at a Fourth of July party. "The truth is, it was the Fourth of July and a public holiday and we were playing a game and I slipped and hurt my back," he told GQ. "And I wanted to protect the graze from the sun and said, 'Does anyone have a T-shirt?' And one of her friends said, 'I've got this.' And we all laughed about it. It was a joke. It was a joke, among friends."
Hiddleston continued with the praise, saying, "I only know the woman I met. She's incredible. A relationship in the limelight ... A relationship always takes work. A relationship in the limelight takes work. And it's not just the limelight. It's everything else. ... because you have to fight for love. You can't live in fear of what people might say. You know, you have to be true to yourself." But even after the GQ interview wrapped, Hiddleston was apparently not done sharing. Continue scrolling to find out why.
Tom Hiddleston opened up a little too much about Taylor Swift in his GQ interview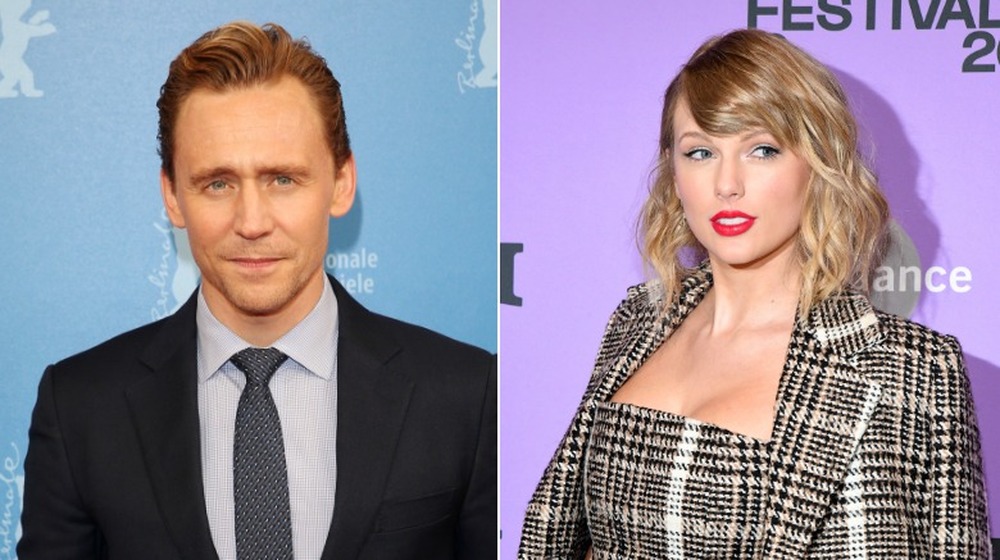 Andreas Rentz, Kevin Mazur/Getty Images
The day following Tom Hiddleston's interview with GQ, the actor reached out to the interviewer to continue the conversation. While this portion of the interview was off the record, the interview noted that Hiddleston did seem truly devastated and heartbroken because things did not work out with Swift.
The interviewer recalled, "I turn my tape recorder off and I stand up, but he doesn't. He shakes his head again, his hands clasped together, and he hangs his head. I sit back down and we talk some more because I finally understand that he isn't here as someone who needs to explain his side in a PR battle; he's here as someone who is still crushed by the end of a relationship."
Following the interview's publication, there was speculation that his openness in the interview hurt Hiddleston's career, as he has mostly only done Marvel Universe related projects since. Still, based on what the actor is probably earning for those projects, one should not be too worried about Hiddleston and his career. The actor showed off an extremely vulnerable side to himself and laid all his cards on the table in the GQ interview. While he may very well regret being so open about his feelings, Tom Hiddleston remained a true gentleman and was respectful of his relationship with and of Taylor Swift.