The Tragic Death Of Bill Murray's Brother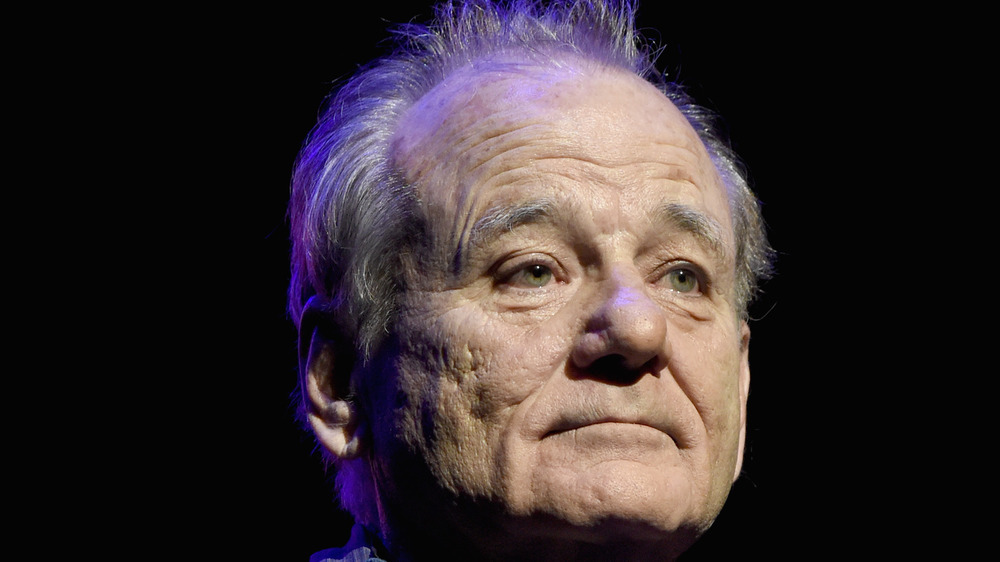 Kevin Mazur/Getty Images
Bill Murray is known not just for being a funny man, but for seeming like the kind of guy you could really get to know and be friends with. He's never been in any particularly high-profile romantic relationships and has done a pretty remarkable job of keeping his private life actually private.
This familiar feel of Murray is also part of why the news of his brother Ed's death is so shocking and tragic. The news came from the William Murray Golf Instagram account on Nov. 24, 2020, which shared "with the heaviest of hearts" that the "legend" Ed Murray had passed.
"Named after the family patriarch, it was Ed who introduced the Murray family to this wonderful game of golf — by way of caddying at Indian Hills Country Club — at the age of 10, no less," the post read. "It was an honor for all of us to get to know Ed and to spend time with him over the past half-decade as we've built this brand with the Murray family — and his loss is a hole that will never be filled." 
Specific details about the passing are still scarce. Of course, Ed Murray's death will continue to be felt by his friends and family for years to come. While Ed was not nearly as famous as his brother, he did inspire Bill Murray plenty — including one very famous movie.
Bill Murray's brother helped inspire Caddyshack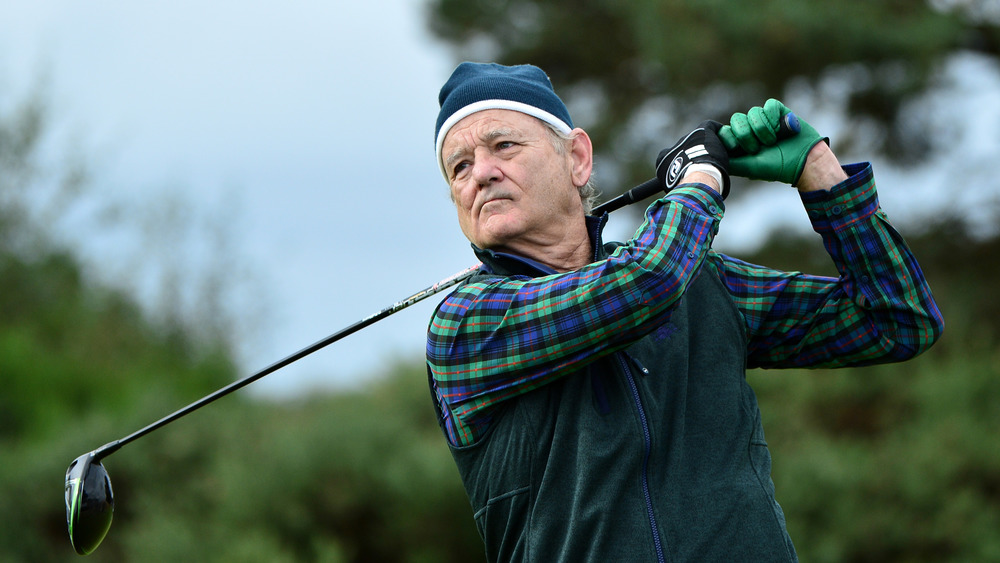 Mark Runnacles/Getty Images
After Bill Murray's brother Ed passed, it was revealed that part of his life story was actually part of the inspiration for the famous film Caddyshack. Announcing his death, the William Murray Golf Instagram account revealed that Ed has inspired their other brother, Brian Doyle-Murray, when he was writing the film's screenplay.
"Ed was the recipient of the Evans Scholarship back in 1963, while attending Northwestern University — a scholarship awarded to golf caddies," the post read. This fact was "a family storyline which served as inspiration for the Danny Noonan character in 'Caddyshack' when Brian Doyle-Murray co-wrote that iconic screenplay."
Ed enjoyed golfing for his entire life and entered the Caddie Hall Of Fame with his brothers. The post explained that this was "something all the boys take pride in, as this game helped shape their lives." Not only did golf leave a huge impact on Ed Murray's life, but his life left a huge impact on both golf and popular culture.