Why Freddie Prinze Jr. Hated Working With Kiefer Sutherland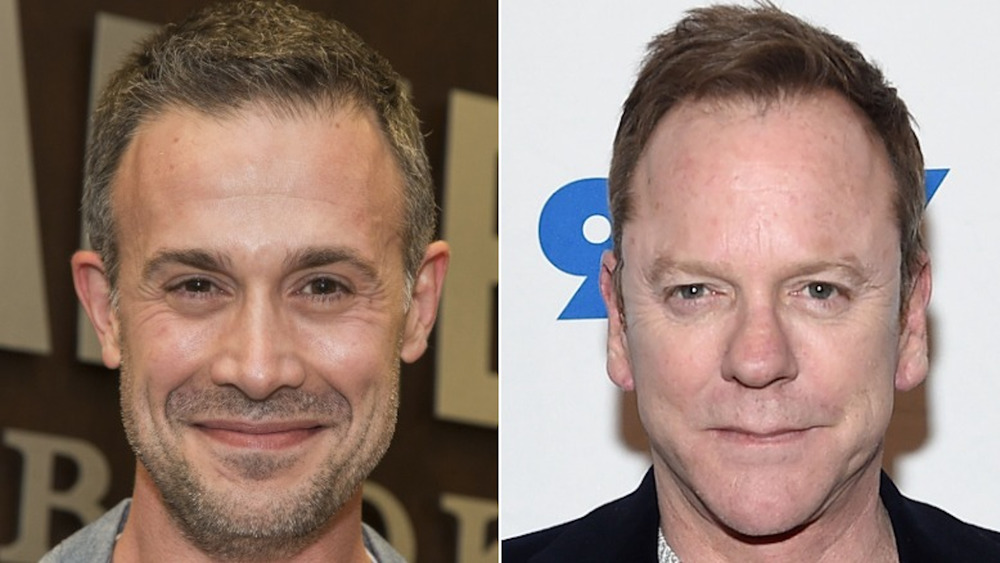 Vincent Sandoval, Jamie Mccarthy/Getty Images
From James Franco and Tyrese Gibson's not-so-cadet-like feud on the set of the Naval film Annapolis to the fact that Kramer vs. Kramer could have been called Hoffman vs. Streep, not all famous actors get along famously on set. Hollywood is full of huge personalities and actors who approach their parts in different ways, so it's no wonder that, for every Bradley Cooper and Lady Gaga type-relationship, there's one that's more akin to Sid and Nancy. Well, that may be dramatic, but another two that certainly did not work well together on-set was Freddie Prinze Jr. and Kiefer Sutherland.
To his credit, Prinze seems like a mild-mannered lad. The She's All That actor adorably married another #90skids heartthrob, Sarah Michelle Gellar, and now writes his own cookbooks and is a stay-at-home dad. How wholesome is that? Then there's Sutherland. The actor is best known for his starring role on 24 (2001-2010) as Jack Bauer, though the show's title may also be the number of co-stars he has offended. Shohreh Aghdashloo, who played a terrorist on the series, shared her experience with Fox & Friends: "I'm afraid working with him proved to be hard. That young man was pretty angry." Aghdashloo said someone recommended she not shine too bright on set. When she did, her character was suddenly killed off. But this story aligns with Sutherland's reputation for ensuring that cast members he does not like are "taken out."
Scroll down for the beef between Freddie Prinze Jr. and Kiefer Sutherland, which also began on 24. 
Kiefer Sutherland made his small stature a huge issue with Freddie Prinze Jr.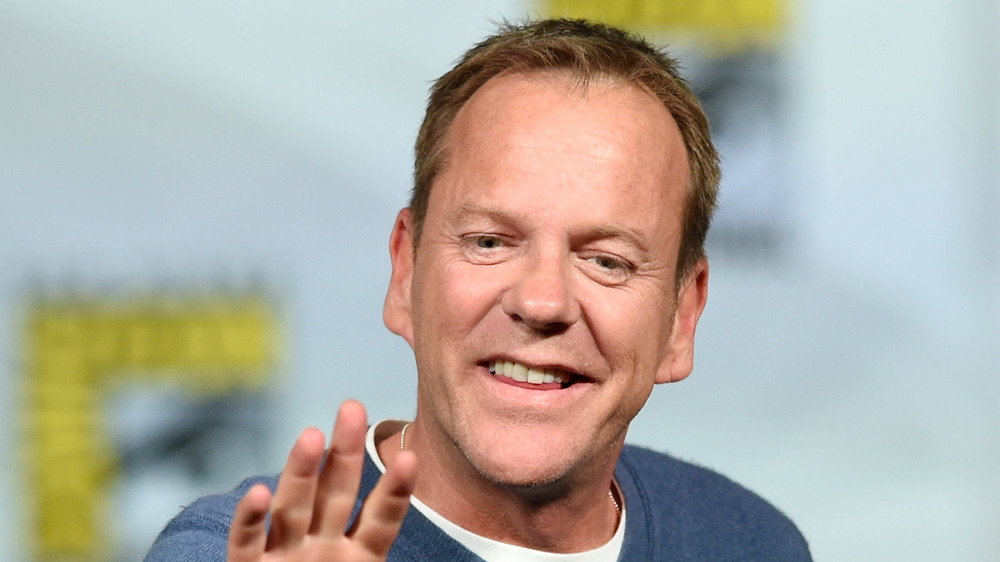 Ethan Miller/Getty Images
Special Agent Jack Bauer might have made Kiefer Sutherland into a TV superstar, but Freddie Prinze Jr. didn't feel so "special" about working with him. "I did 24, and it was terrible. I hated every moment of it," Prinze told ABC News in 2014. "Kiefer was the most unprofessional dude in the world. That's not me talking trash. I'd say it to his face. I think everyone that's worked with him has said that." 
Prinze, who played Director of Operations Cole Ortiz in Season 8 of the show, per The Hollywood Reporter, added that working with Kiefer was so unpleasant, he unfortunately wanted to quit showbiz. "I just wanted to quit the business after that," Prinze added to ABC News. "So, I just sort of stopped." Among the reasons Prinze was so bothered by Sutherland: he had to take his shoes off to do scenes with him because of their ... height difference. "Just put the guy on an apple box or don't hire me next time. You know I'm 6 feet and he's 5'4"," he added. Yikes.
To Sutherland however, Prinze's account comes as nothing more than a (no pun intended) tall tale. "Kiefer worked with Freddie Prinze, Jr. more than 5 years ago, and this is the first he has heard of Freddie's grievances," Sutherland's rep told E!. Well, it seems Freddie Prinze Jr. was not the only one who did not enjoy the experience!