The Meaning Behind Emilia Clarke's Bumblebee Tattoo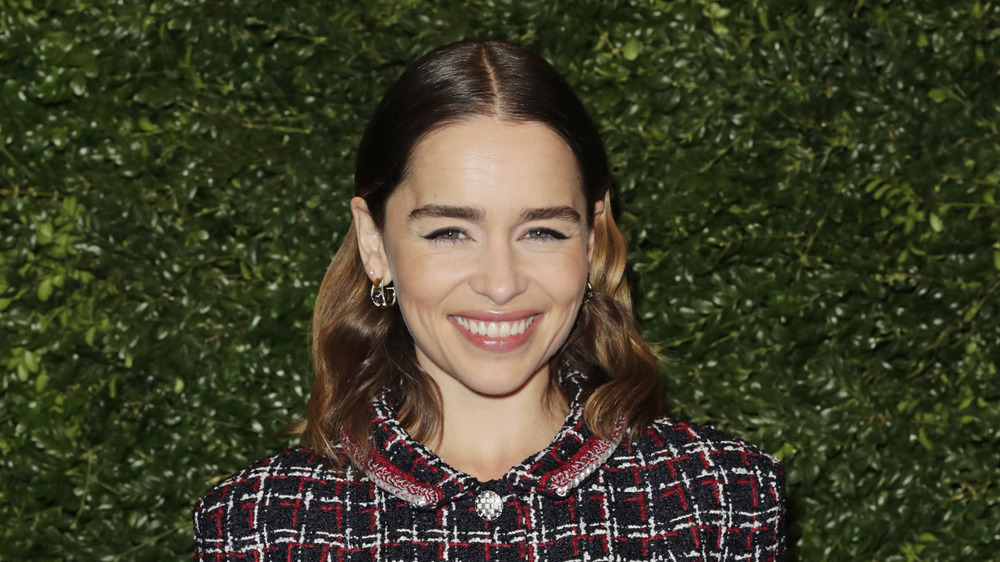 David M. Benett/Getty Images
When it comes to body art, stars really are just like us. While you might, say, get a tattoo to commemorate a loved one or a pivotal life moment, celebrities do the same. But in many actors' cases, those life moments are the big projects they have worked on in their careers. The Pretty Little Liars cast has initial tattoos on their index fingers (a.k.a. the "shh" finger from the show's iconic opening credits). Lady Gaga has a "La Vie en Rose" tattoo on her spine as a nod to A Star Is Born. And fans may not know it, but Emilia Clarke has a bumblebee tattoo that's a nod to Me Before You.
"I got a bumblebee," Clarke said of the tattoo during a 2015 interview with Hip Hollywood. "The movie that I just wrapped on, Me Before You, the bumblebee is a symbol of the story and of the character. And I had just the best time on it ever, ever, ever. So I wanted to remember it forever and ever, amen." Aww! Plus, in Clarke's Instagram post about the tattoo, she wrote that, "what was already stained on my heart is now stained on my skin," referring to the movie. It's clear that the role had a lasting impact on the actor.
Emilia Clarke's bumblebee tattoo symbolizes her 'Me Before You' experience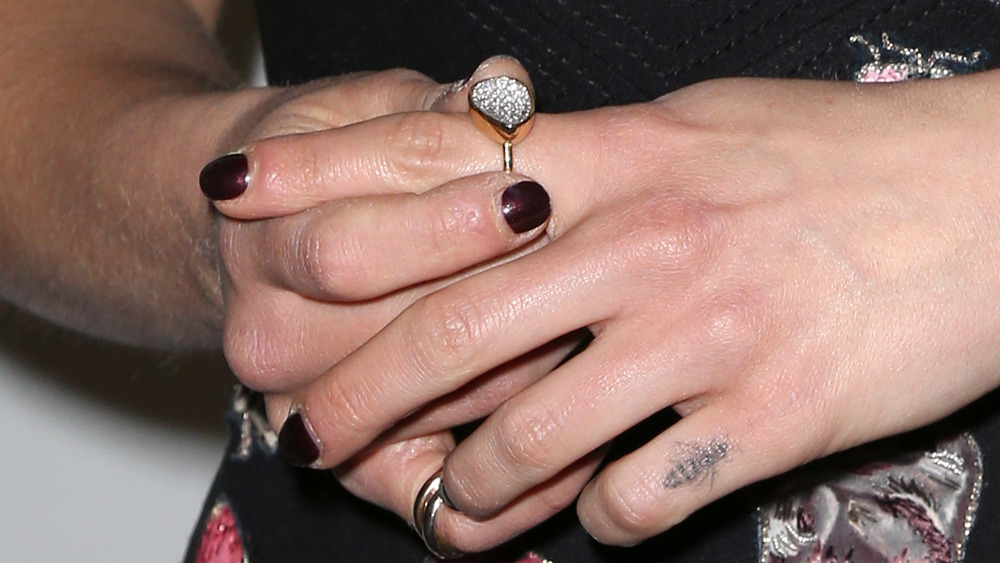 David Livingston/Getty Images
In the 2016 film adaptation of Jojo Moyes' novel Me Before You, Emilia Clarke plays Louisa "Lou" Clark, a caregiver for a young paralyzed man, William Traynor, played by Sam Clafin. In the book, Lou has a tattoo of a bumblebee, which she gets at Will's urging. And evidently, Clarke decided to get a bumblebee of her own to mark the occasion. The Game of Thrones star now has a small bumblebee on her pinky finger, so she will always have a piece of her character with her.
As Lou explains to Will in the movie, she had a pair of "bumblebee tights" with yellow-and-black stripes when she was a child. Little Lou loved the tights, even if no one else did, and Will eventually gifts her an adult-size pair of striped tights for her birthday. Lou's tattoo and tights are a nod to her independence, and it's sweet that Clarke resonated with that detail of her character's backstory.
Clarke seems to be a pretty sentimental actor. She also has a tattoo of three dragons to commemorate her time on Game of Thrones. It's sweet to see the way she's honoring her projects past, as they will always be a part of her — literally.