Inside Fantasia Barrino's Pregnancy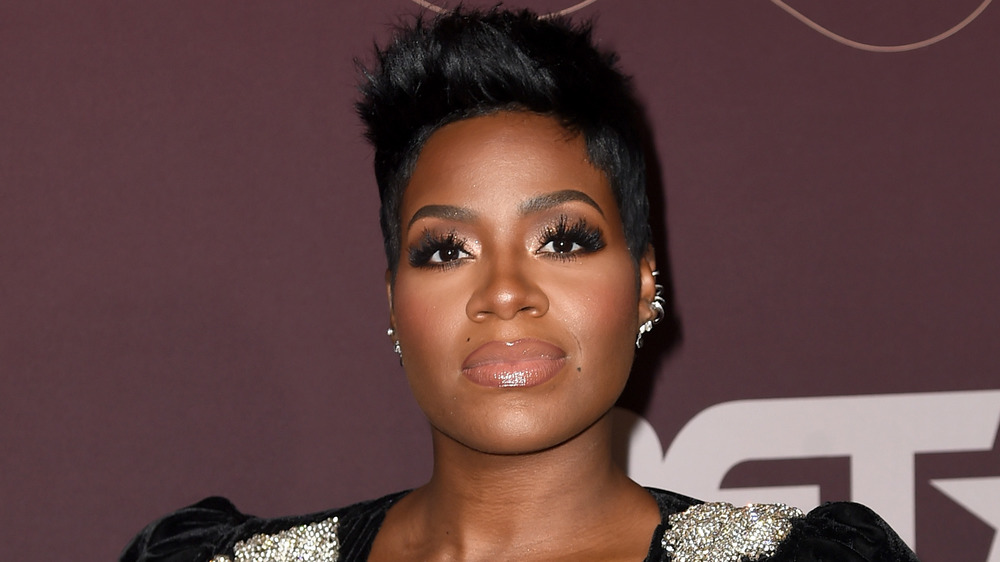 Kevin Winter/Getty Images
American Idol season three winner Fantasia Barrino knew Kendall Taylor was special when she met him at a "rooftop spot" in 2015. "Never did he ever try to come onto me," she told The Breakfast Club radio show in a 2019 interview. "It was just great conversation. I knew he was my dude. He became my boyfriend that night." And just three weeks later, Taylor became Barrino's husband in a secret courthouse wedding.
Now, after five years of marriage, the pair is expecting their first child together. The couple announced the exciting news during an Instagram Live session on Tuesday, Nov. 24, 2020, and in a clip that was later posted to Barrino's Twitter. "We havin' a baby!" Barino's excited husband exclaimed after kissing her growing belly. Barrino has two children from previous relationships: Dallas Xavier and Zion Quari, who were 8 and 19, respectively, at the time of the announcement. Taylor also has a son named Treyshaun (per People).
During the announcement, Barrino and her husband opened up about their difficult pregnancy journey, with Barrino sharing that she turned to prayer and the Bible for help. Follow along as we take a closer look inside Fantasia Barrino's pregnancy.
Fantasia Barrino encountered fertility issues before getting pregnant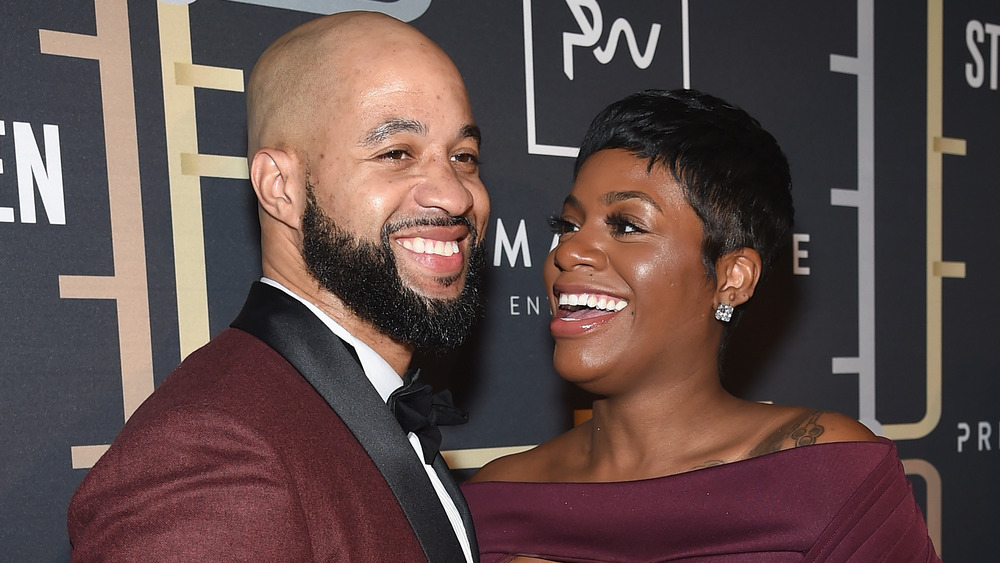 Jamie Mccarthy/Getty Images
In an Instagram post following her Instagram Live pregnancy announcement, singer Fantasia Barrino shared that her doctor had informed her that one of her fallopian tubes had closed, making it much more difficult to conceive. Despite her struggles, she never gave up hope. "Keep trying and you will conceive," Barrino said in the session, as reported by People. 
Before she could even think about having a baby or finding love again, Barrino previously told People she had to embark on a journey of self-discovery. "I went through this whole process of finally stopping, pausing and learning who Fantasia was," she explained. "I won Idol at 19 and from 19 it was like, go go go. But I ended up not even knowing who I was anymore. I didn't even know what I wanted." The "When I See U" singer was able to release any baggage she was carrying and focus on the things she realized she needed in her life. 
Barrino said she wrote on index cards describing exactly what she wanted and Kendall Taylor happened to be everything she desired. "He was a praying man, he was a smart man, he was a man with a story, he was a man with a past, he was going somewhere, I saw the king in him and he saw the queen in me," she gushed. Congratulations to the expecting parents!