The Surprising Truth About Thora Birch's American Beauty Nude Scene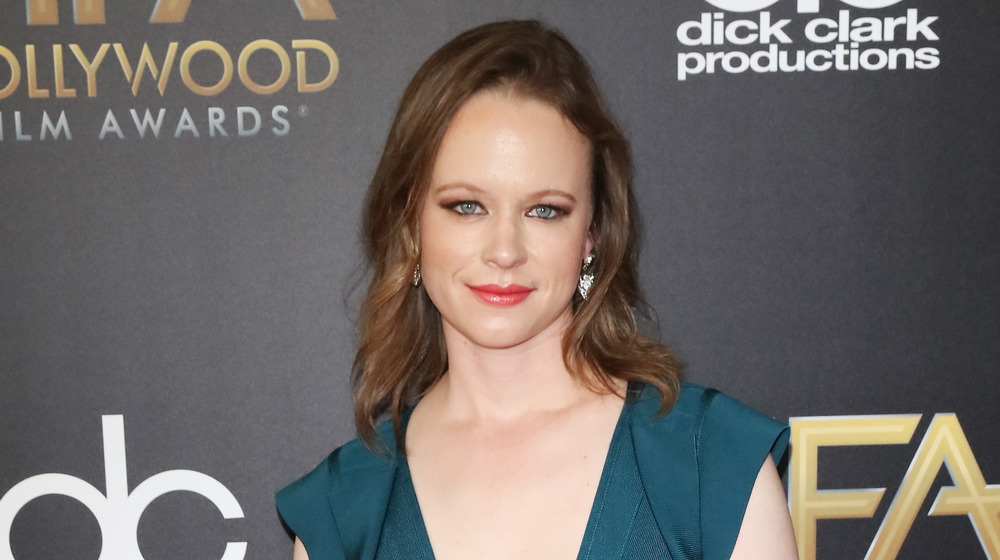 Mark Davis/Getty Images
Thora Birch may have disappeared from Hollywood, but that does not mean her impact isn't still palpable. As a child star, she had every promise in the world of succeeding and, for a time, she did. She played Harrison Ford's daughter in the 1994 film Clear and Present Danger, according to The Guardian. She then landed a major role in 1999's American Beauty, where she played Jane Burnham, the angsty teenage daughter to Kevin Spacey's character, Lester Burnham, and his wife, Carolyn, played by Annette Bening. As the critically acclaimed dark film exploded in popularity, it ultimately earned eight Oscar nominations and five Oscar wins, according to IMDb.
Birch had an interesting family history that impacted her career in its own way. Her mother and father were porn actors who worked on Deep Throat, according to The Guardian. Birch's father, Jack Birch, actually got very involved in her career and was on the set of the 2009 film Winter of Frozen Dreams, where he demanded to be present for a sex scene in which Birch was set to act. While it was an awkward scenario, Birch's parents actually had to give their consent for a key moment in American Beauty that might have been a role that was too mature for her.
Thora Birch's parents got involved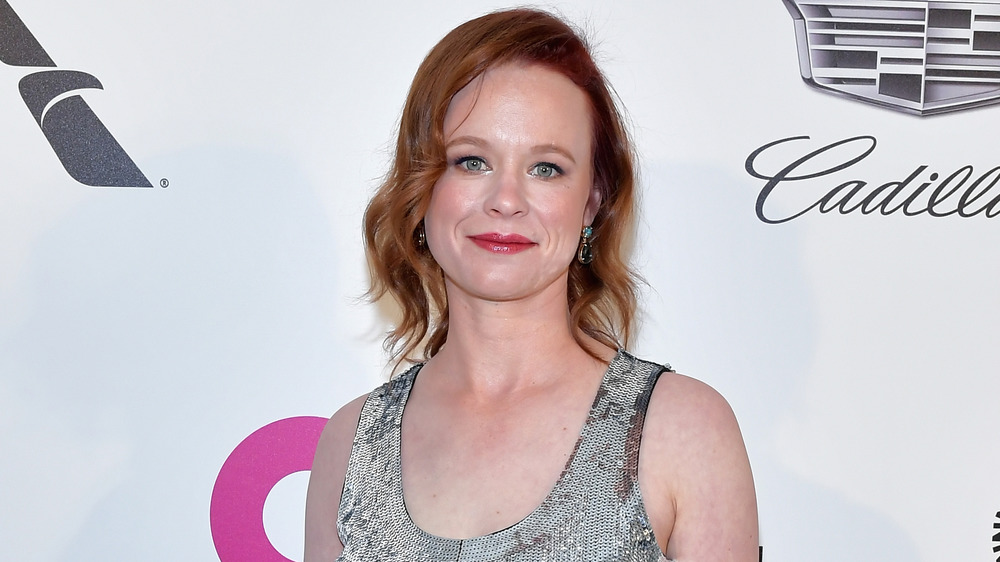 Amy Sussman/Getty Images
Thora Birch landed the remarkable role of Jane Burnham in the 1999 film American Beauty, a script that was dark and required her character to do a nude scene. The big challenge? Birch was underage at the time, according to IMDb, and essentially joined the ranks of child actors who took on controversial roles. Birch was only 16 at the time and landed the role of Jane because of her "grungy, even self-effacing way," according to The Guardian — the perfect actor to play the disillusioned teenager. The issue was that Birch went topless in one scene and, since she was underage, her parents had to provide their consent.
"It was very, very difficult for me to come to terms with it in a personal way," Birch once said (per IMDb). "Creatively, I was solid. I understood the importance and significance of that scene and I had known in advance that it was going to happen. As you can imagine, I had spoken with the director, Sam Mendes, and we both agreed it was not a gratuitous scene, rather a very realistic moment in Jane and Ricky's relationship."
Birch told Craig Kilborn in 2002, when she appeared on his show, The Late Late Show with Craig Kilborn, that her parents had to approve. After they read the script, they gave her their approval, especially since they felt the nude scene was vital to the character's development, per IMDb. At least everyone was on board for the scene!