Armie Hammer Lost Out On This Superhero Role Three Times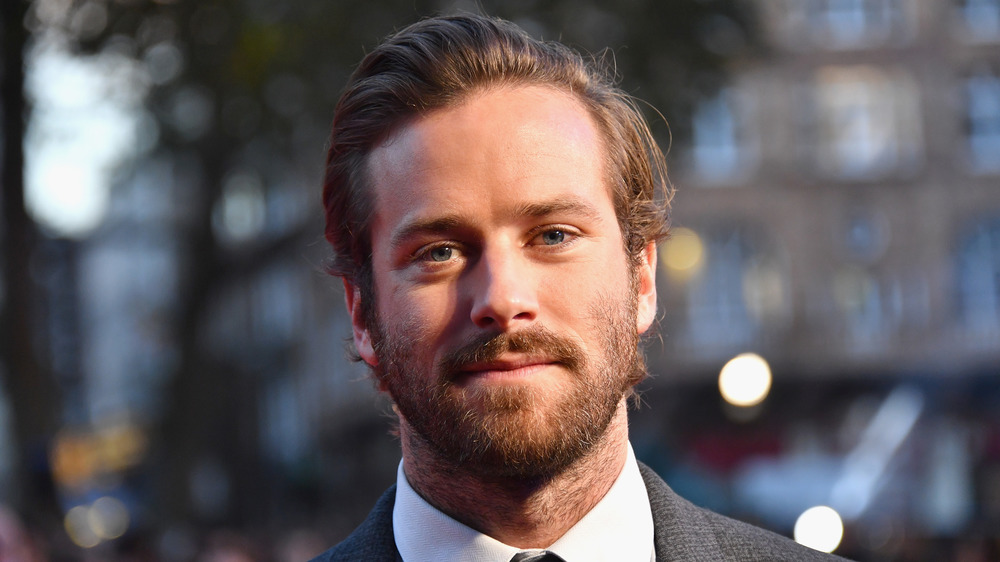 Gareth Cattermole/Getty Images
Armie Hammer has exactly what it takes to be an audience-pleasing, swoon-worthy, A-list star. That's why he has been able to nab roles on everything from shows like Arrested Development and Desperate Housewives to movies like 2018's On the Basis of Sex and 2017's Call Me By Your Name. Frankly, it would be almost impossible to deny that he is perfectly suited to play captivating characters.
"You know Armie. Tall. Really handsome. Punchably handsome," according to GQ. While that might leave you thinking that he's, you know, good-looking, that does not quite fully capture his allure. That's because "[h]e's the man with the stature of a Roman centurion from an Asterix comic and the dewy eyes of that cat from Shrek 2. Moist. ... His eyes are moist. Sort of vulnerable but strong looking." Oh my! Beyond that, the actor "has an air of decency that he carries around with him, not like a cop but more like an usher at a wedding you could never afford." Um, sure? Frankly, "his whole shtick is very Prince Charming. Superb breeding. He also looks really good in an Adidas tracksuit. As good as any Olympic downhill racer or basketball pro."
Okay, so the dude is hot (like, really hot) and is some sort of suave superhuman. That's undeniably among the reasons why he was considered for the same seemingly perfect role three separate times. That's also why it is almost unfathomable that he lost out on playing that same character each and every time.
Armie Hammer has a twisted history with Batman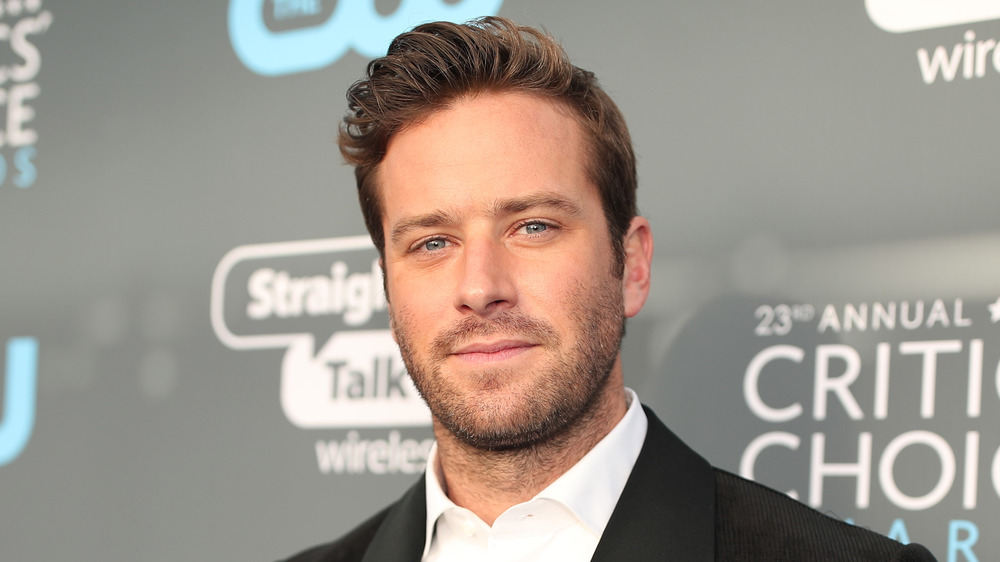 Christopher Polk/Getty Images
There's one character that Armie Hammer has considered playing multiple times, but it now looks like it may never happen. Frankly, his history with the superhero is less than straightforward. In fact, it's a story that is filled with twists and turns. Back in 2007, Hammer was reportedly in line to play Batman in George Miller's Justice League film. An image of the cowl that the star was supposed to wear in the film was even released. Unfortunately for fans who would have loved to see Hammer suit up, the project was nixed during the Writer's Guild Strike. But that was not the end of Hammer's journey toward (possibly, but not really) playing the Dark Knight.
When Warner Bros. was ready to cast 2016's Batman v Superman: Dawn of Justice, Hammer was again considered, but the part ended up going to Ben Affleck. When Affleck then decided that he was done battling on-screen villains, Hammer's name was again brought up as a replacement. Of course, anyone who follows the many movies that have been made about the tormented superhero will know that it was Robert Pattinson landed the lead role in 2022's The Batman. (Strangely enough, Henry Cavill, who played Superman, also lost out on not one, but two roles to Pattinson.)
But, while Hammer would surely nail the role of Batman (like, OMG yes, please!), it looks like he may never get to spend time in the Bat Cave.