This Is How Much Rebecca Ferguson Is Worth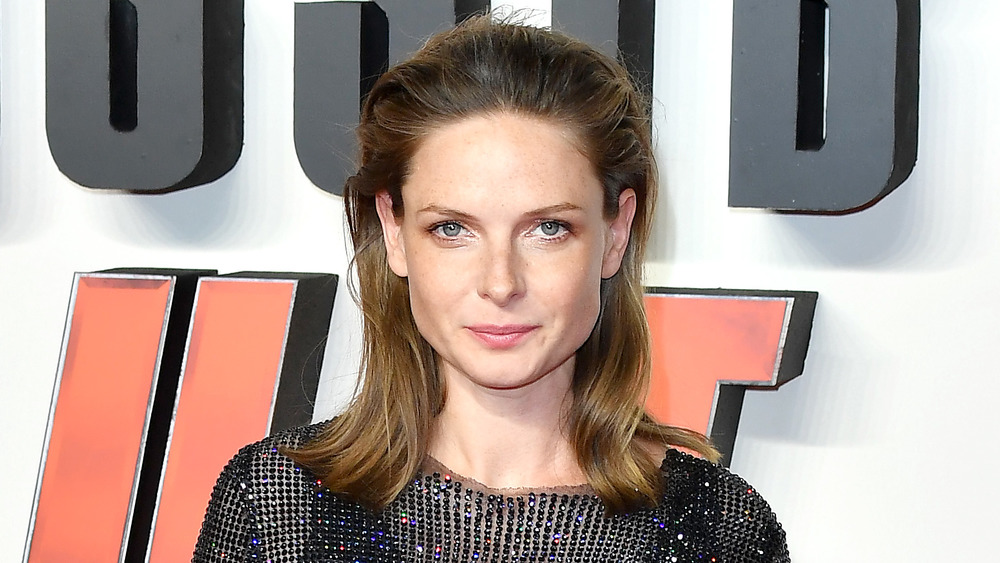 Jeff Spicer/Getty Images
If you don't know who Rebecca Ferguson is, there's a very good reason for that. Despite finding fame in her home country of Sweden back when she was still just a teenager, thanks to a soap opera called Nya Tider (or, in English, New Times), which aired from 1999 to 2000, the actor's "international career is still newish," according to The Guardian. In fact, despite being in the entertainment industry since she was young, "few people recognize her on the street," and when it comes to being singled out as someone who works in show business, she admitted in the October 2019 Guardian feature, "I never am."
However, this kind of under-the-radar existence is apparently just what Ferguson wants. While we can only assume she wants to nab acclaim-worthy onscreen roles, she isn't interested in being famous. Frankly, she craves her personal time so much that she refuses to carry a phone with her. "I'm sick and tired of the device," she told The Guardian. "It's not that I'm tired of technology. That's too simplistic — it's all around us." Instead, she explained that she needs to step away from having such easy access to something that could keep her busy all of the time. "It's that I know what I'm like," she noted. "When I start something I want to finish it. I hate having 400 things up in the air."
Granted, being busy is also what has helped make Ferguson such a success and what has made her a very rich person.
Rebecca Ferguson is banking on being busy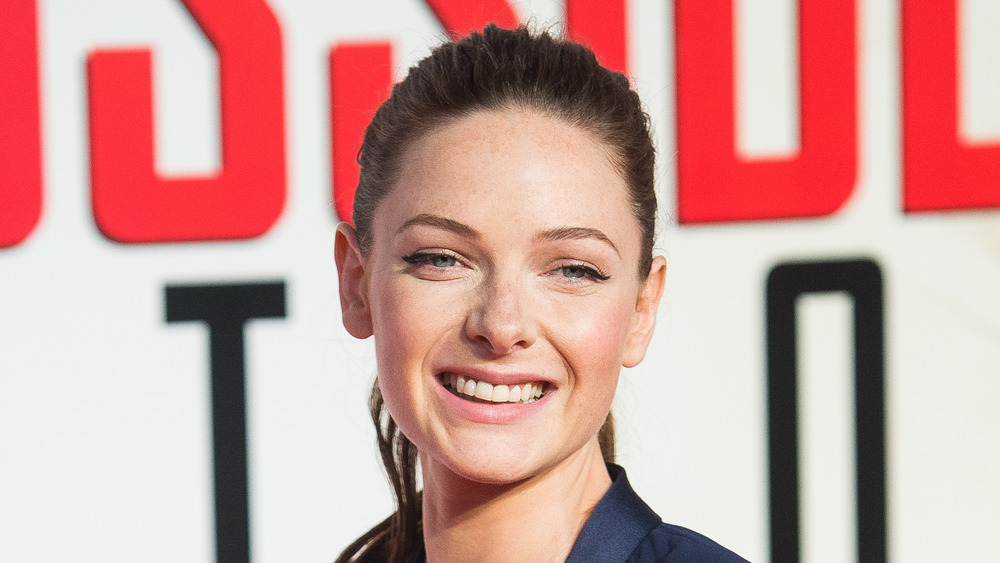 Samir Hussein/Getty Images
Rebecca Ferguson may not be the most recognizable person in Hollywood yet, but that might change thanks to the fact that there's a very good chance that you'll see her in a popular production soon enough if you haven't already. Along with a string of other roles, the star-in-the-making "has been popping up in some of Hollywood's biggest productions," according to The Guardian. 
She nabbed the role of Ilsa Faust in the Mission Impossible film franchise with Tom Cruise, not to mention appearing in 2016's The Girl on the Train with Emily Blunt and 2017's The Greatest Showman alongside Hugh Jackman, Zac Efron, and Zendaya. She also joined Chris Hemsworth and Tessa Thompson for 2019's Men in Black: International and co-starred in the Ewan McGregor-led sequel to The Shining, Doctor Sleep, which came out that same year. She even landed the part of Lady Jessica in 2021's Dune, which stars Timothée Chalamet and Zendaya.
Beyond that, she "has appeared in magazines and on late-night talk-show couches and on big screens around the world," and on top of that "has likely already made more money than most people earn in a lifetime." To be exact, Ferguson has an impressive fortune that sits at about $6 million, according to Celebrity Net Worth. And if she keeps landing enviable and lucrative roles, that number will surely continue to grow along with her inevitable fame.