Where Does YouTube Star Corinna Kopf Live And How Big Is Her House?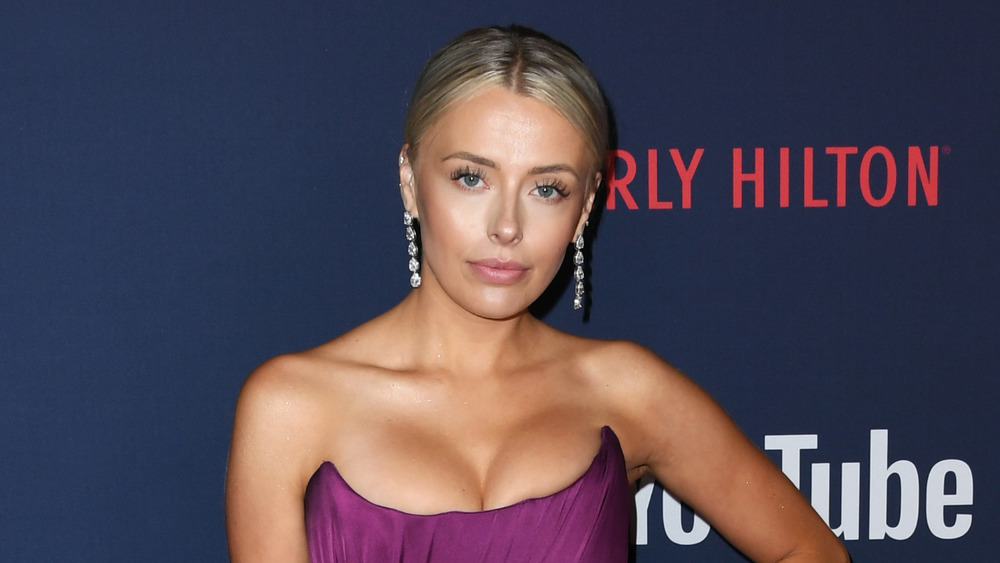 Jon Kopaloff/Getty Images
Corinna Kopf doesn't play when it comes to social media domination. She does, however, play for a living. How, you might ask? She left Twitch, a giant in game streaming, to exclusively play on Facebook Gaming, according to Variety, in an official switch that took place on Dec. 30. 2019.
Kopf boasts 1.7 million Twitter followers, 5 million followers on Instagram, and 1.75 million subscribers on YouTube as of this writing, so she's a popular gal! Kopf burst on the scene thanks to her friendship with YouTube superstar David Dobrik. He gained notoriety through the now-obsolete site Vine and transferred over to YouTube, where he now boasts 18.6 million subscribers at the time of writing. Dobrik is a major figure in the world of vlogging (with a net worth to back it up).
In an interview with Johnjay Van Es in 2017, Kopf explained how Dobrik included a whole group of friends in his daily vlogs and everyone blew up from it. Now the group is affectionately called the "Vlog Squad." Thanks to this push, Kopf lives in an awesome place in Los Angeles. Here are all the details about her living situation.
Corinna Kopf loves a sleek, modern look
Corinna Kopf gave her YouTube followers a house tour on Feb. 6, 2020. She told fans that she's still renting, so she didn't purchase the Los Angeles-based home, but that doesn't mean it isn't beautiful. Kopf kicked off her home tour with a selfie on Instagram, leaving the caption: "first selfie in my new bathroom." The house wasn't furnished yet during her tour, but that gave everyone a chance to appreciate the bones of the building. Kopf shared that previously she was living in a studio and then upgraded to a one bedroom, so the new digs were a big change.
Kopf showed off her balcony with a view of the San Fernando Valley, casually known to locals as "The Valley," so we know she's in a central area. Plus, her backyard has fruit trees, which is always fun. In her kitchen, Kopf shared that her landlord is an interior designer, so that explains why the house was so elegant and modern. She showed her upstairs guest bedroom and bathroom, then took the camera downstairs to her master bedroom, with a view of the treeline, so she called it her "tree house."
The house is spacious enough to even have a stream room dedicated exclusively for gaming, so it's obviously very roomy. At the end of the tour, Kopf invited the whole "Vlog Squad" in for a tour, including David Dobrik, and everyone gave the pad rave reviews.