The Truth About Madison Beer And David Dobrik's Relationship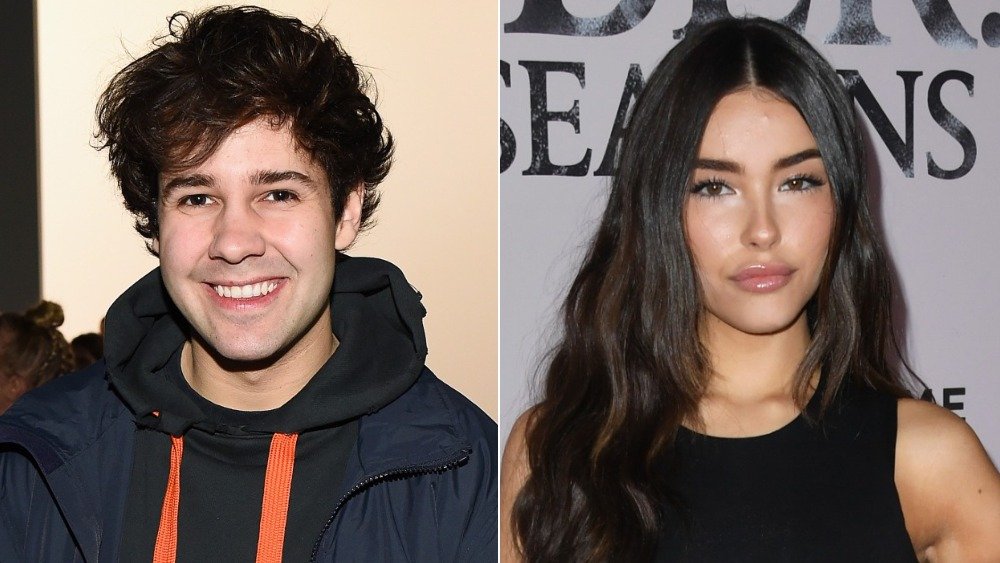 Ilya S. Savenok, Jon Kopaloff/Getty Images
YouTuber David Dobrik and singer Madison Beer sparked dating rumors in March 2020 when Dobrik confessed on his podcast, "VIEWS With David Dobrik and Jason Nash," that he had been in love with Beer for "five months." Later on in the podcast, Nash asked Dobrik if he had ever taken Beer on a date, to which he replied, "I have not." Nash remarked, "I don't understand. You guys get along so good. I mean, this is a slam dunk here, the two of you." Oh, did we mention that Beer was present during the podcast? 
When Dobrik tried to think of his ideal first date, he came up with going on a canoe trip. Fast forward to a few minutes later and Dobrik asked Beer out. "It sounds like we're going canoeing," Beer stated.
Another clue that Dobrik and Beer could be an item? Dobrik posted a cuddly photo of himself with Beer in honor of her birthday in March 2020. "Beauty and the beast (sorry for calling you a beast madison lol)," he captioned the snap. Beer replied (via Distractify), "Belle never looked so good." Adding more fuel to the fire, Dobrik posted two TikTok videos with Beer — one where he adorably picked her up like a puppy and another where he shared a SnapChat conversation with Beer in which he asked her out.  
So, what is going on between Dobrik and Beer? Keep reading to find out.
David Dobrik is 'definitely not dating' Madison Beer
Despite all of this convincing evidence, David Dobrik finally cleared the air as to what was really going on with him and Madison Beer. When asked if they were an item, he told Entertainment Tonight in May 2020, "Maybe we are! I'm just kidding, we're not." He added, "No ... I'm definitely not dating. No, no, no, no."
"I can't choose between Natalie and Madison," Dobrik continued, referring to his friend and assistant Natalie Noel. "It's too tough." Noel and Dobrik — who also have sparked dating rumors in the past — decided to quarantine together during the coronavirus pandemic and made a YouTube video where he joked about them "hooking up."
However, Dobrik immediately debunked those rumors, too. "I think it should be obvious at this point that there's never going to be a time that Natalie and I hook up," he told Entertainment Tonight. "Even if this pandemic lasted 25 years and we were stuck inside. It's never going to happen."
Madison Beer has been spotted out and about with her ex-boyfriend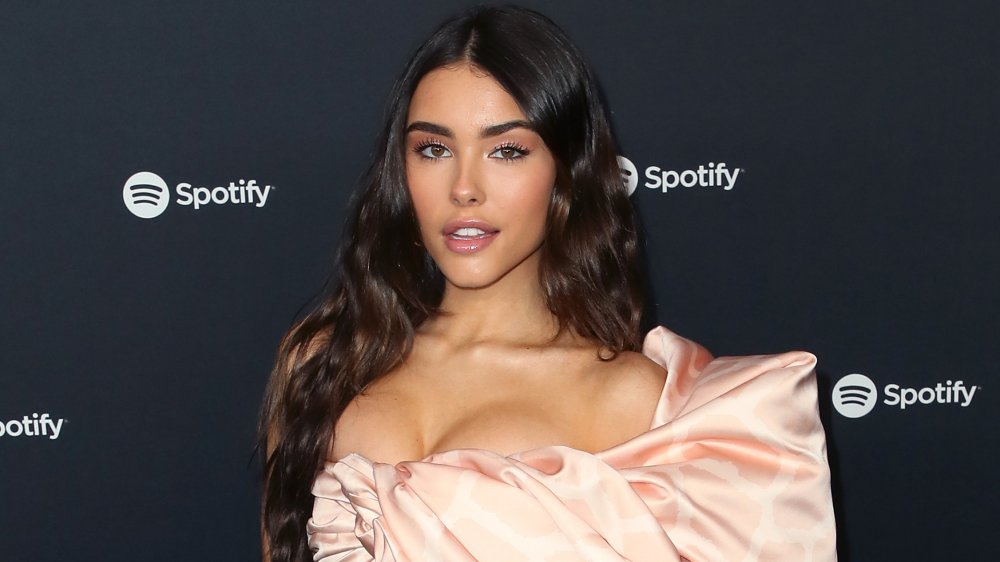 David Livingston/Getty Images
In March 2020, Madison Beer was spotted at the grocery store with her ex-boyfriend, Jack Gilinsky, in Los Angeles, per the Daily Mail. The pair — who split back in 2017 — also hung out in January 2020, meeting up at Toast Cafe in West Hollywood, Calif., per the Daily Mail.
However, also in March 2020, Beer hinted on the "VIEWS with David Dobrik and Jason Nash" podcast that she was single. "If something comes that I feel like is right, then I'm never opposed to it," she dished. "But at the same time, I am not particularly looking for anything. I don't think looking for things is healthy. I think that is how you get yourself in a bad situation because you have false feelings for people when you're, like, avidly looking for a boyfriend."
Despite her up and down relationship with Gilinsky — Madison claimed Gilinsky was "verbally abusive" in a now-deleted tweet in 2017, per People — it seems like the "Selfish" singer still believes in love. "I think that what matters is chemistry and passion," she told Dobrik and Nash on their podcast. "I think you can fall in love with multiple people," she said, adding, "I think your first love will always kind of, like, hit different."
Here's hoping Dobrik and Beer link up in the future.