The Truth About Briana Cuoco's Singing Career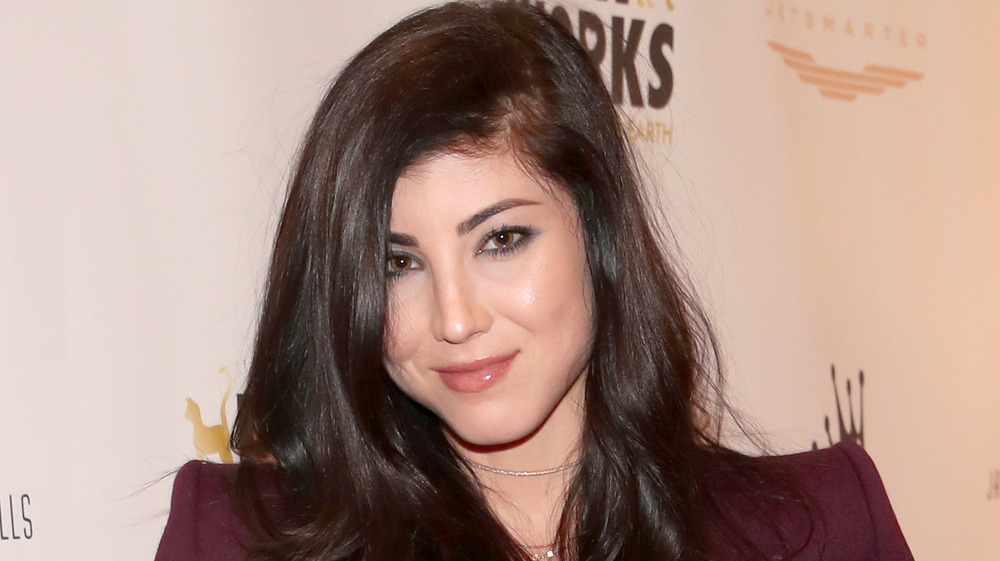 Christopher Polk/Getty Images
Thanks to the fact that Kaley Cuoco became one of the most famous stars on television during her time on The Big Bang Theory, fans love to gobble up any tidbit of info about the actress. For instance, when it comes to her personal life, there's been more than a fair share of buzz over the years about her marriage to Karl Cook – not to mention her past relationship with former TBBT co-star Johnny Galecki. And then, there's her sister. Yes, Kaley has a sister named Briana Cuoco who also happens to be a performer.
Along with being a dancer and choreographer, per Access Hollywood, Briana is an actress like her sister and has appeared on shows like The Newsroom, The Mentalist and Criminal Minds. She also popped up on The Big Bang Theory and joined her sister on The Flight Attendant. 
Beyond that, Briana also has a music career, which TBBT's Mayim Bialik (who fans of the show will recognize as Amy Farrah Fowler) was happy to talk to Access Hollywood about, saying, "She has a beautiful voice." Bialik added, "She is phenomenal. She's very, very talented." That talent has resulted in original solo music and music with the band Bluebird, per Pop Culture. 
While you may not have caught Briana showcasing her acting chops, there's a chance that you saw her during her turn on a popular TV competition.
Kaley Cuoco encouraged Briana to compete on 'The Voice'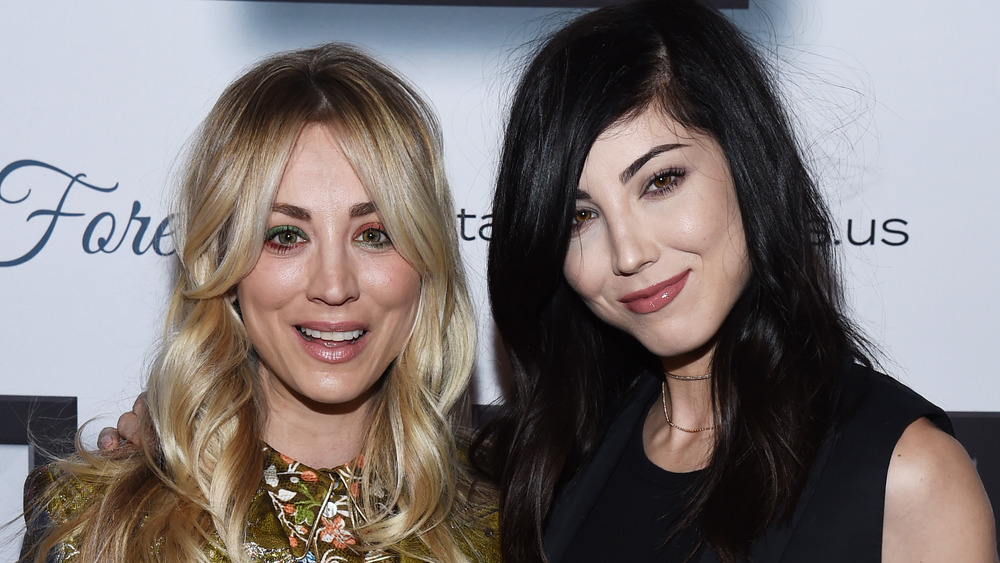 Amanda Edwards/Getty Images
Back in 2013, Briana Cuoco decided to take her singing skills to reality TV by competing on The Voice. Frankly, it was her famous sister, Kaley Cuoco, who encouraged her to give it a go. "She has been telling me to do it for years. 'You have to go on The Voice. It's the best show!'" Briana told Extra. She added that she decided to follow her sister's suggestion when the "opportunity came," noting that "timing was everything and it just happened."
Briana ended up working with Voice mentor Christina Aguilera, which both surprised and delighted the competitor. "I never thought in a million years Christina would turn around, to be honest with you. She's like the best vocalist of all time," Briana said. "I never imagined she would actually turn around for me. It's a huge compliment ... She's been incredibly lovely. I am incredibly lucky to be with her."
While Kaley was unsurprisingly excited for her sister — the "sitcom star couldn't hold back her tears as she watched backstage with her parents," according to CBS News — Today noted that Briana "suffered a decisive defeat at the hands of Shelbie Z." when she failed to impress the audience with a "somber rendition of 'Don't Speak.'" Christina told Briana, "There were pitch problems — I know you felt that." CeeLo Green added, "I just think it was a very sour moment."
Thankfully for Briana, sweeter days were ahead.
Briana Cuoco took on Las Vegas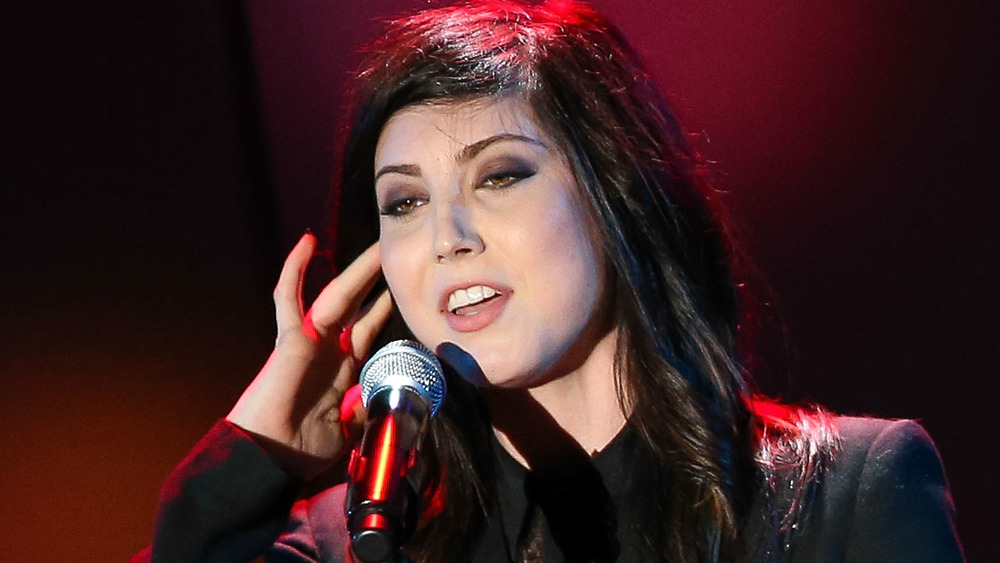 Imeh Akpanudosen/Getty Images
Although Briana Cuoco's time on The Voice didn't immediately launch her into a big-time music career, that doesn't mean that she gave up doing what she loves. Instead, the singer went on to land a gig performing in Las Vegas. In 2016, Briana turned up in BAZ — Star-Crossed Love, which, at the time, was being staged at The Palazzo Las Vegas. 
Per Just Jared, the show was a "new generation cabaret and high-energy movie-music mash-up" that featured tunes from Baz Luhrmann films like 1996's Romeo + Juliet, 2013's The Great Gatsby and more. Broadway World reported that the show featured "a solidly strung together evening of Baz Luhrmann musical linchpins including 'Your Song,' 'Kissing You,' and 'Love is Blindness.'"
In September 2016, Kaley Cuoco took to Instagram to share a shot of herself, her husband Karl Cook, and her sister, along with a group of the show's other performers, writing, "Backstage w the @bazlasvegas #baz show @palazzovegas !!!! Amazing show and @bricuoco is beyond words! Go see it!!" Unfortunately for fans who were still hoping to see the show, it closed back in 2018. However, it certainly seems like Briana will continue to pursue her passion for music in the future, which fans can surely look forward to.