Inside Mariah Carey's Magical Christmas Special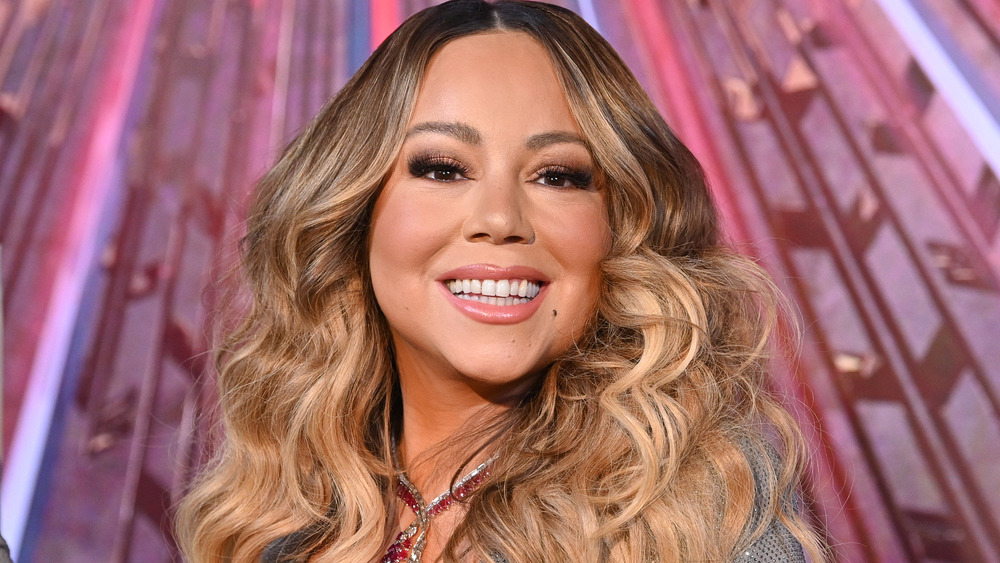 Dia Dipasupil/Getty Images
The queen of Christmas is at it again! Mariah Carey is still claiming the Christmas throne, this time with a new Apple TV+ holiday special. In 2019, the "Fantasy" singer embarked on her first All I Want For Christmas Is You Tour on the east coast, and even rang in the holiday season by flipping the switch on the top of the Empire State Building in New York in celebration of the 25th anniversary of her No. 1 hit, "All I Want For Christmas Is You."
Now, the legendary artist is debuting Mariah Carey's Magical Christmas Special, streaming on Apple TV+ beginning on Dec. 4, 2020. The special follows the star as she's "faced with a holiday cheer crisis," according to the show description (via People). "The North Pole knows there's only one person who can save the day: Santa's great friend, Mariah Carey. Combining musical performances, dynamic dancing and groundbreaking animation, the undisputed Queen of Christmas jumps into action to create a holiday spectacular to make the whole world merry."
Who better to bring Christmas cheer during a year like 2020 than Mariah Carey? Well, maybe a few of her famous friends. The special is expected to include appearances from Misty Copeland, Billy Eichner, Carey's previous song feature companion Snoop Dogg, Jermain Dupri and Tiffany Haddish, plus, two fellow powerhouse vocalists!
Mariah Carey is releasing a new Christmas single with two big stars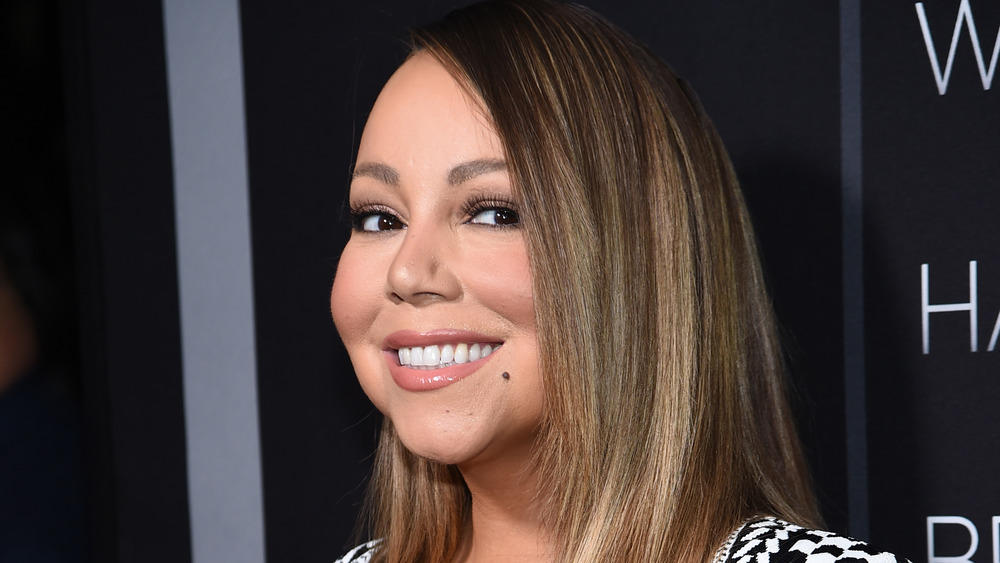 Jamie Mccarthy/Getty Images
Mariah Carey's Magical Christmas Special is guaranteed to bring Mariah Carey's special festive touch to the holiday season. The Apple TV+ special will also include an appearance by #demkids, Carey's two 9-year-old twins Morroco and Monroe, according to People. The "Always Be My Baby" singer had previously teased two fellow artists joining the lineup of celebrity appearances, finally revealing via social media the guests are none other than Ariana Grande and Jennifer Hudson.
The three vocalists will perform a song titled, "Oh Santa!" with the single and music video releasing on music streaming services in December 2020. Grande, Hudson and Carey have not previously collaborated on a song before, giving fans the perfect Christmas gift of s single sure to be filled with impossible runs and high-pitched whistles.In a video preview of the special Carey posted on Instagram, the three divas are seen in full glam, of course, and matching green gowns.
The special will feature her hit, 'All I Want For Christmas Is You'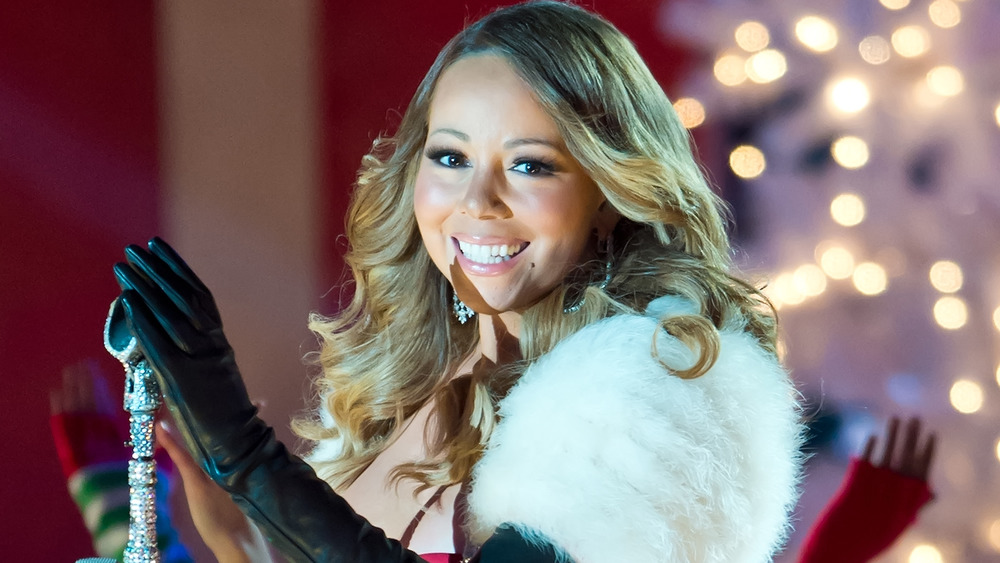 Gilbert Carrasquillo/Getty Images
Mariah Carey's Magical Christmas Special comes 26 years after Mariah Carey's release of "All I Want For Christmas Is You." In 2019, Carey celebrated the 25th anniversary of her pop Christmas hit telling Billboard, "it was popular, but it didn't have what it has now." The anniversary was met with a new No. 1 hit for Carey, who topped the Billboard Hot 100 yet again with the Christmas single 25 years after its release.
"I feel like people have grown up with the song and it's become a part of people's lives in terms of the way they celebrate the holidays," Carey continued. "That makes me feel really proud as someone that loves Christmas so much." Thanks to Carey's love of Christmas, the Lambily (her most loyal fans), await the star's permission to begin celebrating the holiday season. The singer famously teases the holiday season each year on social media up until the end of Halloween, releasing a video where the "Honey" singer says "it's timeee."