Southern Charm: How Madison Really Felt About Austen And John's Fight
It seems like drama follows Southern Charm's Madison LeCroy everywhere around Charleston. First, she came between Austen Kroll and his buddies, Craig Conover and Shep Rose. Her second act was entertaining a fight between Austen and new cast member John Pringle, who broke bro-code when he told the hairdresser that he was into her. Austen swears that he was never really threatened by Pringle, but based on early Season 7 episodes, there was most definitely tension and at least one shouting match. 
Austen told The Daily Dish podcast, "Obviously, the new guy thinks that Madison is hot. OK, cool. So does everyone else. I'm not gonna play this role of like, 'hey, you can't talk to her.' That's just not what I'm gonna do. If they meet up for like a play date because they have kids, you know, what does that mean? It doesn't really mean much to me, 'cause I know what Madison and I are and what we've been through." 
Still, Pringle came on pretty strong, telling Madison at a party at Austen's house that he felt conflicted about his friendship and his feelings for Madison, which is when Austen jumped up and started to kick him out of the house. As for how Madison felt about the confrontation? Keep on reading to find out.
Madison LeCroy was flattered by the attention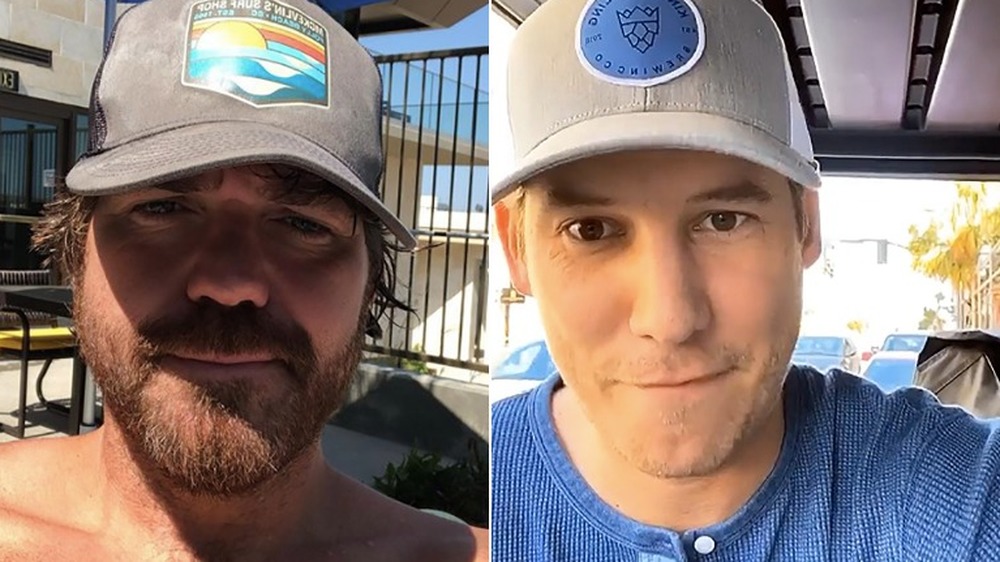 John Pringle/Instagram/Austen Kroll/Instagram
Although John Pringle and Austen Kroll having a (presumably) drunken fight over the same woman might seem a little cliche and offputting, Madison Lecroy wasn't exactly turned off by their antics. When recounting the spat to the other women, Kathryn Dennis recalled that Austen kicked Pringle out of his house. Kathryn said, per People, "Pringle stood up and he was like, 'Don't you ever f—ing talk to me, boy." Madison chimed in, "He used his dad voice on him so hard. I was like, 'Austen, sit down. We're not doing this!'"
Madison added, "I do think it's awesome that Austen is standing up and being like, 'Shut up, dude,' I like that." She noted during a confessional how she was happy to sit back and watch them go at each other, quipping, "I loved it. I was like, 'Now I'm going to just sit back and watch them fight for me.'"
So before fans accuse the men of Southern Charm of stirring the pot of drama, remember that the women of Charleston don't exactly have clean hands either.