Southern Charm: Austen Reveals Why Shep And Madison Are So Similar
Southern Charm's Austen Kroll always seems to get caught in the middle of the drama between one of his supposed best friends, Shep Rose, and his girlfriend, Madison LeCroy. It really does not make much sense, but Shep has had it out for Madison since she first appeared on the scene. He has called her "white trash," questioned her motives for being with Austen, and consistently tries to invite people from her or Austen's past into the social group in order to shake her. To her credit, she has not let it get to her yet, but if the first half of Season 7 is any indication, Madison and Shep's beef is far from quashed. At some point, these two are either going to fall madly in love with or ruin each other. Only time can tell at this point. 
Don't feel too bad for Ms. Madison, however, as she knows how to hold her own against one of Charleston's most infamous party boys. And Austen thinks he knows why the two continue to butt heads, much to his chagrin. 
Austen thinks Shep and Craig shouldn't be dishing out relationship advice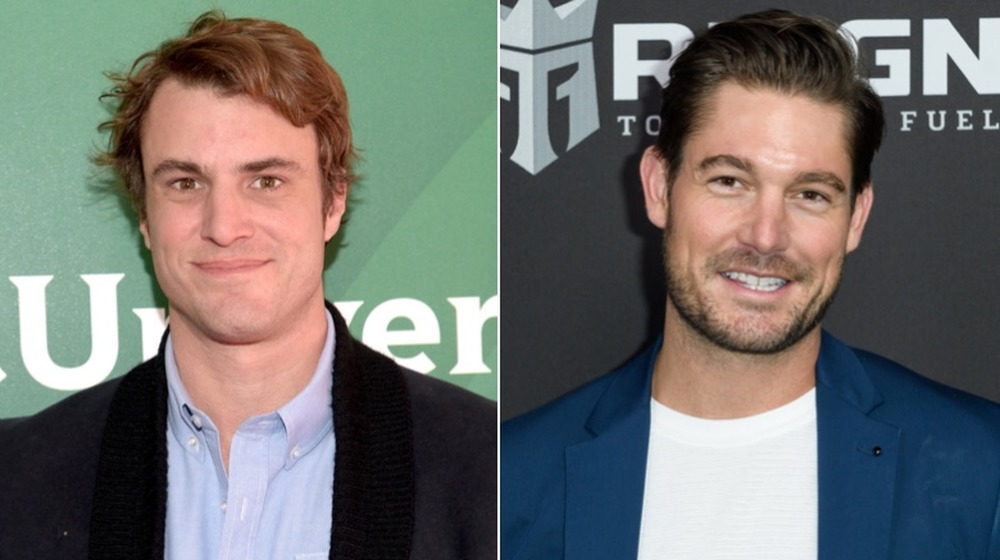 Jason Kempin, Jason Koerner/Getty Images
Austen Kroll told Entertainment Tonight that he thinks he knows why Shep Rose and Madison LeCroy do not get along — and it's not because Shep thinks she makes Austen boring. Austen said, "They both have to say the last word, they both have to be the most imposing figure. They are kinda the same when it comes to that. As much as they can say they don't like each other, I'm like, y'all are the same person."
Still, he does not think believe that what Shep, or his other friend Craig Conover, think about his relationship even matters. He added in the same interview, "What sort of advice could Shep possibly give to anyone about relationships? They don't have anything constructive to tell me. ... Maybe they did at one point — I don't even know when — but even back when I told Shep [we were dating], he was like, 'Dude, you've got to tell her that she has a kid and you don't want any part of that.' So even back then he was just, like, 'I want my wingman...' and, 'I want my buddy to be with me and go get drunk at the bars...'" He added that Craig is still living off his experience with Naomie Olindo and should not be trying to counsel anyone regarding anything. 
Well, it certainly sounds like whatever happened with Austen and Madison ultimately had little to do with Shep and Craig's opinions.