Why Married At First Sight: Atlanta's New Twist Is Dividing Fans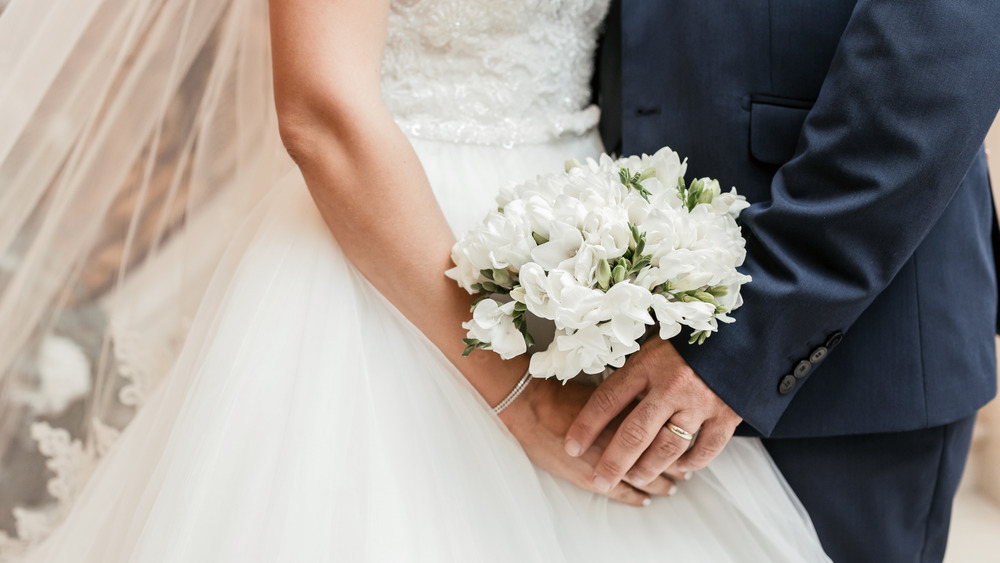 Shutterstock
Married at First Sight: Atlanta will introduce fans to new changes in Season 12. The show has made renovations since its inception in 2014, as viewers have watched as the number of couples grew since Season 1, as well as it showcasing more diverse pairings, to name a few updates. Season 11 was also the first that had the newlyweds get to know each other while quarantined together, the New York Post reported.
The show hosts each season in a new city, and Season 12 will return to Atlanta. As some fans might remember, filming for Season 1 took place in New York City's Tri-State area before embarking on more nationwide experiences. Later seasons followed newlyweds in Philadelphia, Washington, D.C., Chicago, and Miami, among others. For Season 11, the couples all lived in the city of New Orleans. The rule of having participants live in the same place was "to give the relationships the best shot of working," said the show's producer, Chris Coelen, according to Reality Blurred. Additionally, he expressed how "unrealistic" it would be for long-distance couples to build a solid bond.
So how will Season 12 of MAFS look different from seasons past? We reveal the answer below.
MAFS fans think the change is 'lame and cheesy'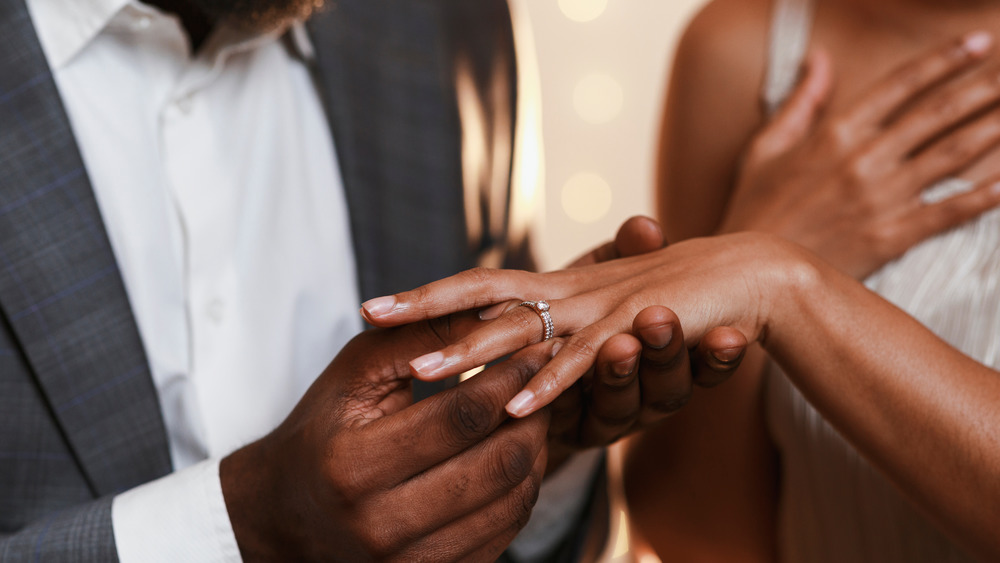 Shutterstock
Season 12 of Married at First Sight will welcome a drastically new change that hasn't been done before — The newlyweds will be blindfolded during the wedding ceremony, Soap Dirt reported. Although the change was likely made to add more suspense for fans, news of the moderation was met with mixed reviews. The outlet spotted an online poll created by a fan account where viewers expressed their disappointment with the "lame and cheesy" move.
"Others expressed their dismay at the fact that the brides spent hours on their eye makeup, only to get ruined by the black blindfolds. There were also some who just think it's weird to have the couples' eyes covered, especially when walking down the aisle," the outlet reported. But who knows, maybe the move will produce more raw reactions when the participants meet their new spouse for the first time. Also, it's possible season 11's Amelia Fatsi and Bennett Kirschner inspired the decision after they revealed they had met before the day they married. 
As for the Season 12 cast, People reported in November 2020 that five couples signed onto the project (Jacob and Haley, Chris and Paige, Vincent and Briana, Ryana and Clara, and Erik and Virginia). The cast member's last names have been kept private to prevent spoilers, but fans should get to know the cast soon enough when the new installment premieres on Jan. 13, 2021!