The Likely Inspiration Behind Elaine On Seinfeld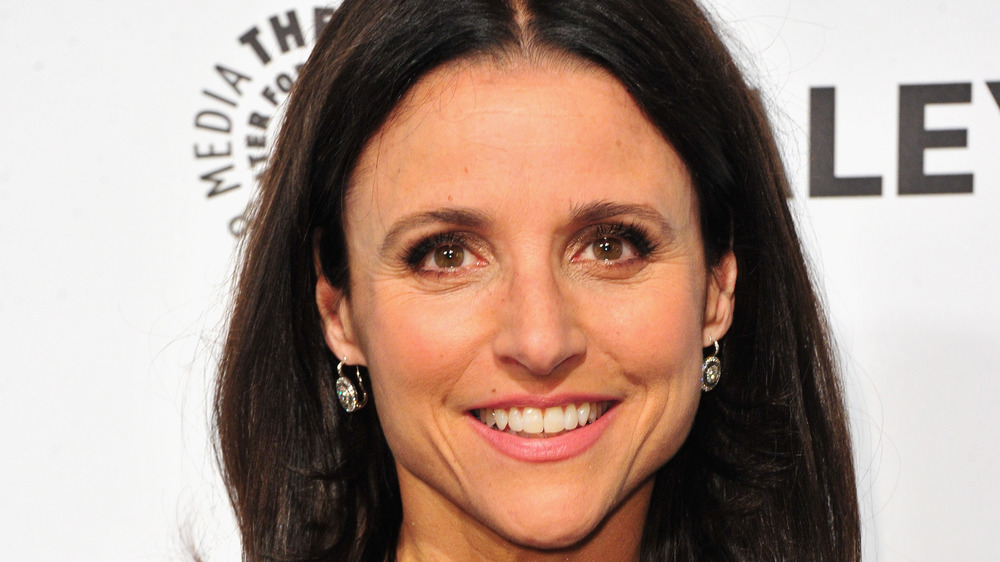 Frazer Harrison/Getty Images
It may have been "a show about nothing," but the inspiration behind Seinfeld's Elaine is anything but! 
For nine seasons and nearly all of the 1990s, Julia Louis-Dreyfus ignited the screen as Jerry Seinfeld's ex-turned-bestie Elaine Benes. Though it was clear on Seinfeld that the pair once dated, Elaine was "one of the boys" on the beloved sitcom, yucking it up on the sofa at Jerry's New York City apartment as he, George Costanza (Jason Alexander) and Cosmo Kramer (Michael Richards) got themselves into soup, shirt, or "man hands"-related antics. Often, Elaine was getting into romantic or professional mishaps herself. Any way you slice it, Seinfeld would have been much less endearing without her snarky and winning presence. 
Though Julia Louis-Dreyfus has turned her Seinfeld stint into a booming career (especially compared to Kramer) with her iconic role on Veep, to many boomers and millennials, she'll always be Elaine. The sitcom is often ranked as the greatest of all time, and it won Louis-Dreyfus critical acclaim, fans, and an Emmy. (Though it's worth noting she's also won seven, yes seven, for Veep.) Regardless, Elaine Benes will hold a place in sitcom history forever. So it's worth asking, is the character based on anyone?
It's pretty well-established that two of the four main Seinfeld characters are based on its creators: Jerry is a fictionalized Jerry Seinfeld (duh), and George is a fictionalized Larry David. Scroll down to find out the comedian Elaine is perhaps based on!
Julia Louis-Dreyfus' character Elaine is based on this comedian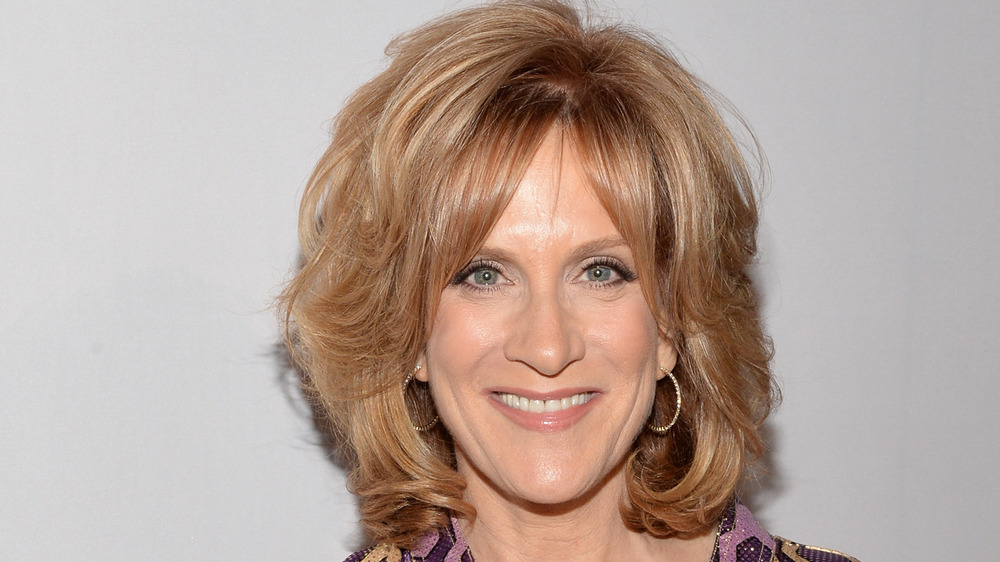 Michael Kovac/Getty Images
So who is Elaine Benes from Seinfeld inspired by? Many believe it's partly stand-up comedian Carol Leifer. In the '80s, she and Seinfeld were very good friends after having an on-again, off-again, romantic relationship. Sound familiar? Leifer was nominated for four Emmy Awards writing for Seinfeld, which only adds to the evidence that she's deeply connected to its characters. 
When Carol Leifer was asked in a Reddit AMA if she really was the inspiration for the character, the comedian and writer only half-confirmed the theories. "I think people make the Elaine connection because I dated Jerry many many years ago, and we have stayed friends since," she wrote. "And he has mentioned that I was a bit of an inspiration in coming up with the character when he and Larry were creating the characters, but then I've also heard Larry David mention a couple of other women as his inspiration for Elaine. But as far as direct comparisons go, look: I'm a very good dancer, I don't push people halfway across the room when I'm surprised, so there you go."
As far as those "other women," it's been said that ex-girlfriend Susan McNabb (who was dating Seinfeld when the character was created) was an inspiration, and partly, Julia Louis-Dreyfus herself. Also, Elaine was said to be named after Jerry Seinfeld's pal Elayne Boosler, another comedian. At the end of the day, Elaine is probably an alchemy of them all!