What Taraji P. Henson's Name Really Means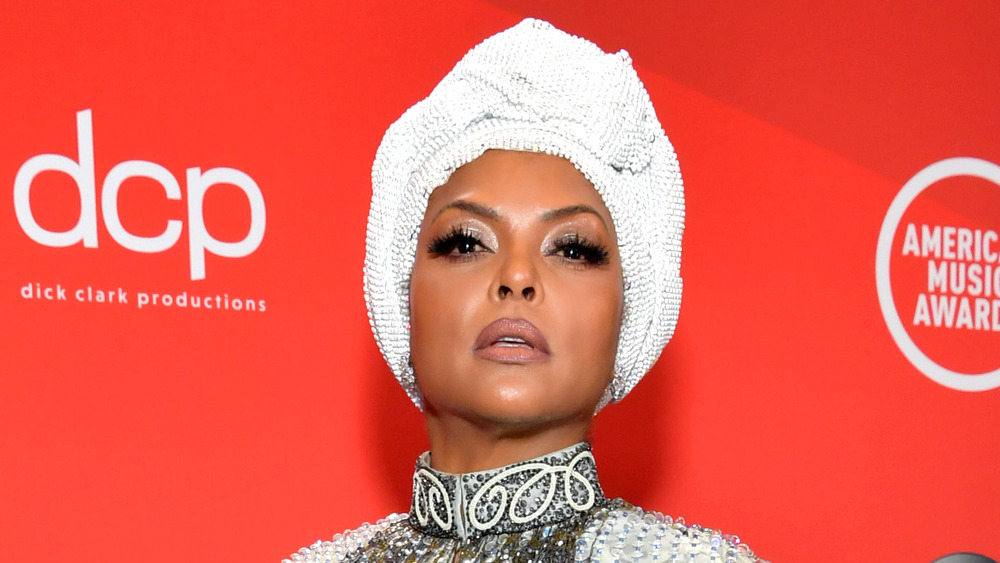 Emma Mcintyre /ama2020/Getty Images
Taraji P. Henson knew she would be a star at a young age. In 1996, the Howard University graduate left her father's basement in Maryland to move to Hollywood and pursue her acting career. The road to stardom wasn't easy for the Baby Boy star, considering that she was a single mother of one and only had $700 in savings, per Vanity Fair. 
Over two decades later, Henson's dream of becoming an actress is fulfilled. Between acclaimed roles in films such as Hustle & Flow and Hidden Figures and hosting the 2020 American Music Awards, the actress has made herself a household name. Based on her 35 awards and 73 nominations, per IMDb, including an Oscar nomination, it seems that Hollywood is loving Henson back!
We've seen Henson play a plethora of characters from the sassy, ride-or-die Cookie Lyon of Empire to the self-centered, alcoholic nightclub singer April in Tyler Perry's I Can Do Bad All By Myself. But what makes this theatrical powerhouse who she is? Her name. For the curious who want to know the meaning behind Taraji P. Henson's name, keep reading!
The sweet meaning behind Taraji P. Henson's name comes from her father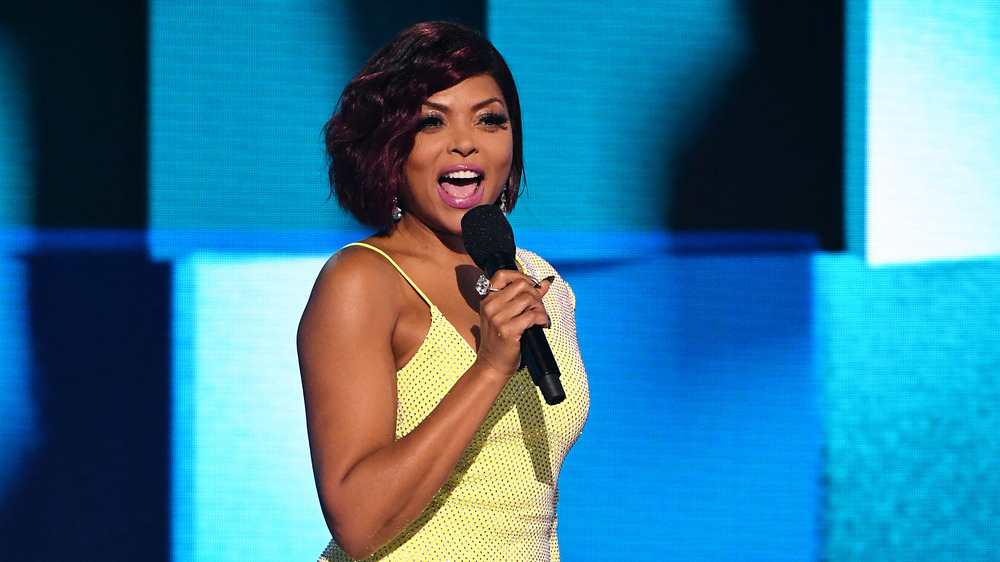 Kevin Mazur/Getty Images
Taraji P. Henson's name is beautifully unique enough to associate the name with the face, but what does her name mean exactly? The actress shared a few details about the meaning of her name in a 2016 Vanity Fair interview. Taraji means "to hope" in Swahili, while her middle name Penda means "to love." Henson's late father, who was a janitor and metal fabricator, picked the name. 
The award-winning actress's name isn't the only thing that she got from her parents. Per Vanity Fair, her courage and "witty one-liners" come from her father while her hustle comes from her mother. She recalled that she once worked as a Pentagon secretary and cruise ship singer to pay off her student loans. 
Although her parents split when she was only two years old, the origin of Henson's name stuck with her. Henson told Power FM 98.7 in 2018 that her name is a major part of her identity. "It's just the essence of who I am. I think that's just what I represent. You know, I love people. I love humanity. I'm full of hope," the What Men Want star said. "Otherwise, I wouldn't have left everything I was comfortable with and moved to California — 3,000 miles from where I was born and raised with my son, and just a little bit of money to make my dreams come true. That's hope. That's faith."